Athletes with Star Parents
The various segments of the entertainment world are more closely related that we usually notice. We have often seen that well-known and skilful players get engaged or even married to actors, singers, etc. It is quite natural that the children of famous people in the entertainment industries get attracted to the fame and glamour, and are also brought up by their parents with the best training possible. It isn't too surprising when a star kid steps into the world of glitz and glamour. Many of the new and upcoming players who are trying to make it big in sports, or are simply exploring the many options available to them hail from celebrity parents. There are also some star-children who entered the world of sports, but, left without making a mark. So, let us look at some of the players with star parents.
You May Also Like: Most Popular Sports in the World
Top 10 Athletes with Star Parents
1. Trey Smith
Trey Smith, born as Willard Christopher Smith III in 1992, is the first born of the much-loved Hollywood actor, Will Smith, and was featured in the video song, "Just the Two of Us" which Will Smith wrote for Trey. He has been trying to make a place for himself in the sports industry, and played American football for Oak Christian high school team as the wide receiver. He was also offered a scholarship by Division-I AA Northern Arizona University and Oregon State, in 2010. But, after graduating in 2011, he left the world of football behind and became a full time DJ, who now performs under the name AcE in the top-notch nightclubs in America.
You May Also Like: Top 10 Most Difficult Sports to Play
2. Jesse Bongiovi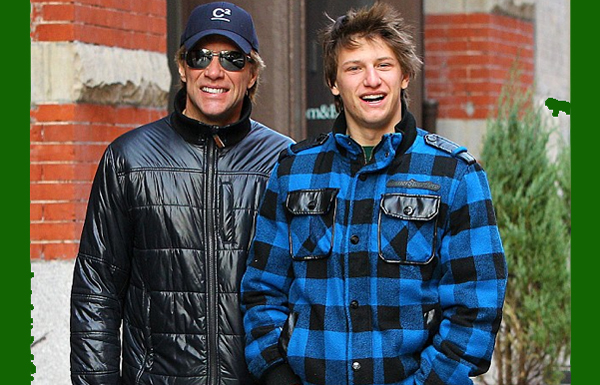 Jesse James Louis Bongiovi was born in 1995 to the famous musician father, Jon Bon Jovi of the famous band, Bon Jovi. Jesse, the oldest among the three sons of Jon Bon Jovi and younger to the only daughter of the artiste, has joined the league of successful student-athletes in American football, by making it to the Notre Dame Fighting Irish football team as a walk-on corner-back. During his high school years, Jesse had quite a successful football career, as he emerged as the letter winner at Brooklyn's Poly Prep High School twice. The Notre Dame freshman has earned a place in the man-roster of 105, as confirmed by head coach Brian Kelly who is all praise for his toughness.
You May Also Like: Top 10 Spots for Adventure Sports
3. Hud Mellencamp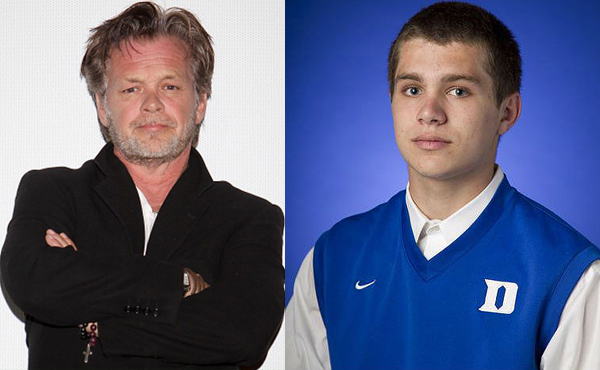 Hud is the multi-talented son of legendary rocker John Mellencamp who was well-known for his populist brand of heartland rock. Born in 1994, Hud is currently a sophomore at Duke, and has managed to make it to the American football team as a walk-on cornerback, though he has not yet received any field-time, which is probably because of his skinny frame. Besides playing Division I football, he has shown his skill in other sports, as well. He is the two-time champion of the Golden Glove boxing tournament in Indiana in the 132-pound division, at the age of just 14, and was also the Junior Olympics state boxing champion.
You May Also Like: Top 10 One Hit Wonders of Sports
4. Liam Stewart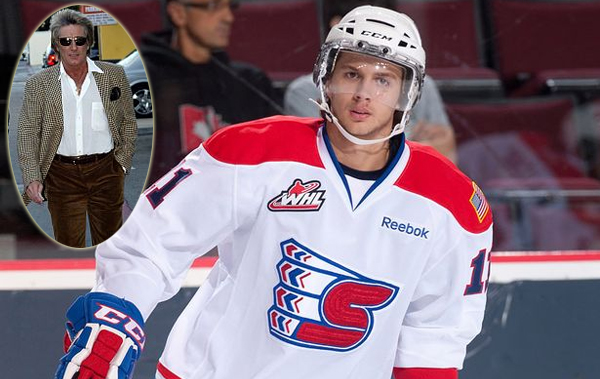 Liam McAlister Stewart is the son of British singer-song writer Rod Stewart and model Rachel Hunter. Born in 1994, the now 20-year old Liam broke the stereotyped trend of celebrity children by choosing to step into the world of ice hockey instead of the traditional path of football. In fact, he couldn't have chosen a better path for himself, as he is doing quite well in this sport. He has already played two seasons in the Western Hockey League for Spokane Chiefs and is about to enter the third season in the minor league. He was originally selected for the under-18s back in 2011. He has been called up to play in the Great Britain squad for the Under-20 Championship.
You May Also Like: Amazing TV commercial by Athletes
5. Romeo Miller
Percy Romeo Miller Jr., commonly known as Romeo is the son of rap mogul, Master P. Born in 1989, Romeo got invited to the 2006 ABCD camp, a premier basketball camp in the US. Although he was unable to perform well, and averaged less than 2 points, in the face of future NBA players, he was signed by the University of South California the next year. He played as the point guard at the Windward High School for a year, and was transferred to the Beverly Hills High School. He played in 9 games in over 2 seasons, and left school prior to his junior season. Apart from basketball, he is also a rapper, actor, model and entrepreneur.
You May Also Like: Top 10 Sports Magazines of All Time
6. Colton Bigelow
His father was the well-known wrestler, Scott Bigelow, better known as Bam Bam Bigelow, the 'Beast from the East' in the world of WWE, WCW and ECW. Colton, the 1993-born son of the wrestler, inherited his athletic genes. Colton has had a successful run as a wrestler. He used to wrestle at the Ocean Township High School team and is a two-time qualifier there. As a senior, he took the seventh place in the New Jersey state championships at the 220 lbs. He finished second in region 6, and was the champion of district 22. He now wrestles for the Edinburgh University of Pennsylvania. Aside from his many accolades in wrestling, he was also a football lineman.
You May Also Like: Top 10 Physically Disabled Athletes
7. Rohan Marley
The 42-year old Rohan Anthony Marley, also known as The Rat and Ninja, was born in 1972 as the son of the famous reggae artiste, Bob Marley. After graduating high school in 1991, Marley played linebacker for the American football team of the University of Miami, and led the Hurricanes in 1993 with 95 tackled. He played alongside the likes of Ray Lewis and Dwayne Johnson. Later, he went on to play professional football in the Canadian Football League. He was a part of the team named Ottawa Rough Riders, though the team is now defunct. The former footballer is now an entrepreneur, and is the founder and owner of the organic plantation and sustainable farming business, Marley Coffee.
You May Also Like: Top 10 Worst Looking Male Athletes
8. James Laurinaitis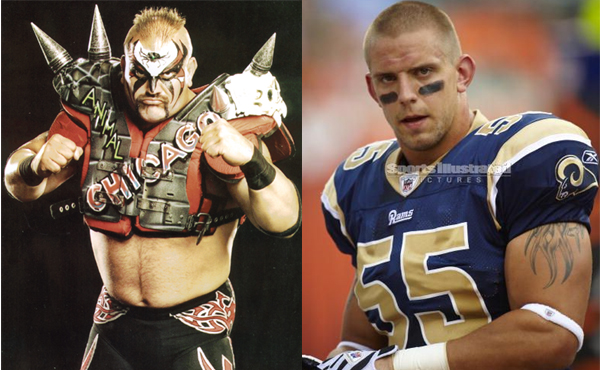 James Richard Laurinaitis was born in 1986 to famous professional American wrestler, Joe Laurinaitis who is better known by his ring name, Road Warrior Animal. James, however, is an American football player who plays linebacker in the National Football League for the St. Louis Rams. He started his football career in college, and he played for the college team at Ohio State. As a college linebacker, he was considered the best, and selected for the 'All-American' three times. He was drafted for the Rams team in the second round of NFL Draft, 2009. Though he didn't quite follow his father's footsteps, he definitely got his father athleticism which helped him win many accolades.
You May Also Like: 10 Worst Looking Female Athletes
9. Justin Fargas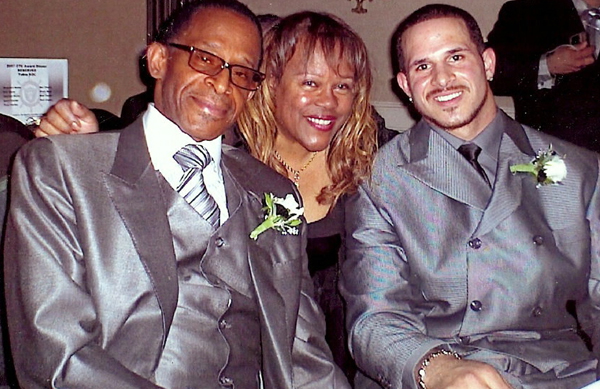 Justin Alejandro Fargas is the son of Antonio Fargas, the famous actor of the 1970s, who is still known for his portrayal of Huggy Bear in Starsky and Hutch, as well as his substantial roles in the exploitation movies centring around the lives of African Americans. Justin, born in 1980, chose a different path, and went into American Football. This former footballer played college football at the University of Southern California football team. As a professional football player, he mainly played for Oakland Raiders as their running back. Justin also played for the Denver Broncos. Besides, he was a track star at the University of Michigan.
You May Also Like: 10 Bizarre Hairstyles in Football
10. John David Washington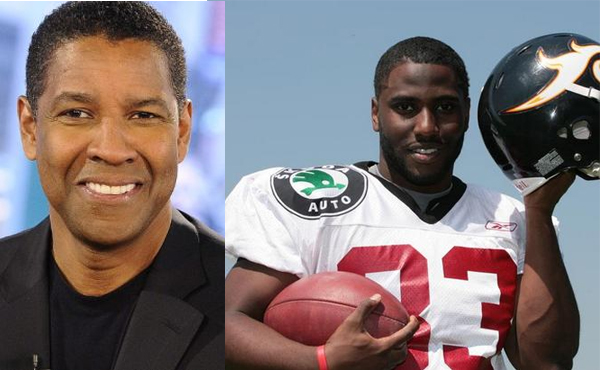 John David Washington, who is currently a free agent, is the son of award-winning American actor, director and producer, Denzel Washington, who is known for his critical roles. John, born in 1980, was an American football running back. He began his career as a college football player, when he played at the Division II Morehouse, where he made quite an impact. He was signed to play as an undrafted free agent for the team of St. Louis Rams, in the year, 2006. Interestingly, he was a letterman at Campbell Hallschool, not just in football, but in basketball and track, as well.
There are many other players, be it young and fresh talent, or those who have already left the industry, who belong to celebrity parents. Like all star-kids, such players often have to undergo immense pressure as the fans hope that they can reach the same stature as their parents, whether or not their celebrity parents are sports people.