Best Looking Male Athletes
The world of sports is not just about skill and entertainment. It is as much a world of show as it is of glamour, and the appearance and style of an athlete catch the fancy of the paparazzi, as well as the fans. As the dexterous players win of the world with their gameplay, they also get a huge number of fans because of how they present themselves, and because of their looks. In fact, the being the best looking in the sports industry comes with its own perks, as this ensures that the players get big endorsements which are likely to fetch them quite a fortune. The world of sports is no different from the world of showbiz, and men and women are judged on the basis of their looks in addition to their skills. Being good looking proves to be a huge advantage. Let us look at some of the best looking male athletes of all times.
You May Also Like: 10 Most Handsome Soccer Players
Top 10 Best Looking Male Athletes
.
1. David Beckham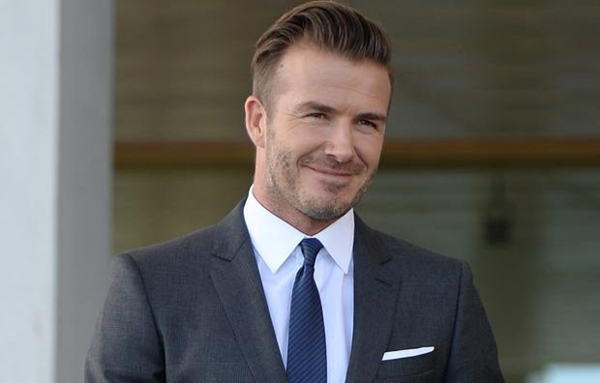 Retired English footballer David Beckham was the first English player to win club league titles in four different countries. He was the first English footballer to play 100 games in Champions League. He was the captain of the English national football team for six years and played three FIFA World Cup editions, starting from 1998 to 2006. He was enlisted in FIFA 100 list of the world's greatest living players in 2004. Beckham was the highest paid player in the world in 2013 with over $50 million earnings. He was married to Spice Girl Victoria Beckham since 1999. He often described as the ultimate "metrosexual" and appeared in various international magazine covers such as Details and W 2007. He was the brand face of Armani, Diet Coke, Samsung and Burger King. He had 10-year collaboration with Pepsi Co. till 2009 and also signed a $160 million lifetime contract with Adidas.
You May Also Like: Top 10 Athletes with Star Parents
2. Kelly Slater
American professional surfer Kelly Slater achieved the top place in ASP World Tour Championship for a record 11 times. He won the title five consecutive times, of which he became both the youngest and the oldest to win the competition. Kelly had been sponsored mainly by megabrand Quiksilver, but on April 1, 2014, it is reported he signed with one of the biggest fashion brand, Kering. He exclusively uses his own signature series, FCS's Fin mason equipped Channel Islands surfboards. Along with surfing, he competed in the X-Games in 2003 and 2004, and also became an honorary member of the Rickson Cricket Club in northwest Sydney. Besides his sports career, he was also casted as Jimmy Slade in Baywatch in the early 1990s. He was featured in a video game called Kelly Slater's Pro Surfer by Activision in 2002. Kelly and his friend Rob Machado also formed a band called The Surfers in late 90s.
You May Also Like: beautiful Girlfriends of Footballers
3. Tom Brady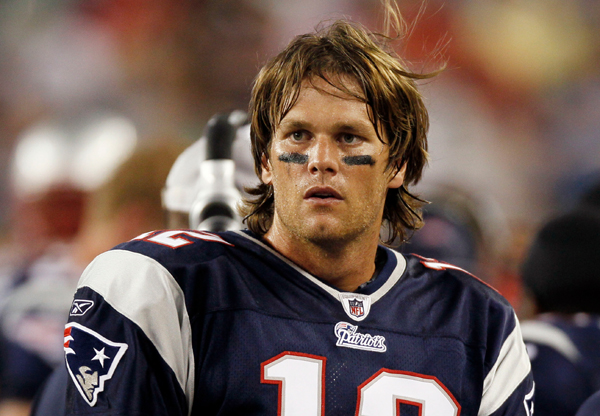 Tom Brady was the sixth round draft of the 2000 NFL by the Patriots. During his career with the Patriots, the team participated in five Super Bowls and won three of them. Brady has the record of highest passing yards by any quarterback in NFL postseason history. He became the Most Valuable Player of NFL in 2007 and 2010. He was named Male Athlete of the Year by the Associated Press in 2007, and became the best player in the NFL in 2010 season. Brady was included in the school's Athletic Hall of Fame in 2004. Brady dated actress Bridget Moynahan from 2004 until late 2006, and after that, he began dating Brazilian supermodel Gisele Bündchen, which turned into marriage in February 2009. He has been featured as a guest star on Saturday Night Live in 2005, and also appeared in The Simpsons in 2005 and Family Guy in 2006. He appeared as himself on the Entourage In 2009.
You May Also Like: Top 10 Best Looking Female Athletes
4. Derek Jeter
American baseball shortstop Derek Jeter was often considered as the central figure of the New York Yankees during their success between 90s and early 2000s. He was a part of the Yankee team which became five-time World Series champion. Derek won both the World Series MVP and All-Star Game MVP Awards in 2000. He was often nicknamed "Captain Clutch" and "Mr. November" for his postseason records. He has a huge list of ex-girlfriends, which includes former Miss Universe Lara Dutta, TV personality Vanessa Minnillo, singer Joy Enriquez and actresses like Jessica Biel, Hannah Davis, Minka Kelly and Jordana Brewster. Jeter serves as an ambassador for Weplay. He appeared in various ad campaigns for Nike, VISA, Ford, Gatorade, Discover Card, Gillette, Florsheim, Fleet Bank, XM Satellite Radio and Skippy. There is also a wax figure of Jeter at the Madame Tussauds Wax Museum.
You May Also Like: Best Haircuts in Football World Cups
5. Fernando Verdasco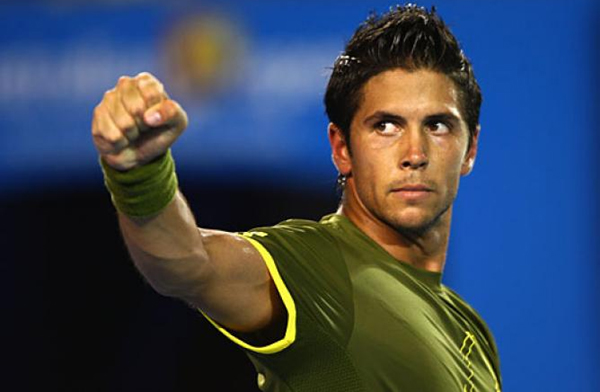 Professional tennis player Fernando Verdasco achieved his career-high singles ranking World No. 7 in April 2009. He was the part of three Davis Cup titles winner Spanish national team. He reached the semifinals of the 2009 Australian Open and the quarterfinals twice at the 2009 US Open and 2010 US Open. Fernando dropped out of school at the age of 11 and started taking academic training from his father. He was diagnosed with ADHD when he was a child but didn't take any medicines to avoid doping allegations. His family owns a restaurant in Madrid. Fernando is a huge fan of Real Madrid and indie rock band Oasis. He was loves animals, and owns a dog "Bono Bono." He has dated Jarah Mariano, an international lingerie model.
You May Also Like: Good Looking Hairstyles of Athletes
6. David Williams
Australian rugby league footballer David Williams played his entire professional career as a winger for the Manly-Warringah Sea Eagles of the National Rugby League. He is also the younger brother of John Williams, a former Cronulla-Sutherland Sharks player. During his career, Sea Eagles has own 2008 NRL Premiership. He was also a member of the Australia national squad for the 2008 Rugby League World Cup. He is often nicknamed the "Wolfman" for his amazing beard and shaggy locks. Besides his sports career, David also posed for Calvin Klein, Gods of Football and the charity calendar. He made his debut as "Wolf Man" in Tropfest short film finalist Darkness Comes in 2013. Director John Marsh portrayed him as a man battling his own demons in the movie.
You May Also Like: Top 10 Hottest Female Tennis Players
7. Andy Roddick
Former World No. 1 Andy Roddick is the last North American singles player to win a Grand Slam. He won the 2003 US Open but was defeated by Roger Federer in four Grand Slam finals. He is currently playing his 8th season for the Austin Aces in World Team Tennis. He was appeared as a guest stars on the Sabrina the Teenage Witch as himself in 2002. Roddick anchored Saturday Night Live on November 8, 2003, and became the first male tennis player to do so. Men's Fitness magazine published an article on Roddick in July issue. He also appeared in a music video called Speed Feels Better by Michael Tolcher in 2009. Andy with his friend Bobby Bones co-hosted a radio show for Fox Sports Radio in 2011. He is married to Sports Illustrated swimwear model and actress Brooklyn Decker since 2009.
You May Also Like: Hottest Female Sports Newscasters
8. Cristiano Ronaldo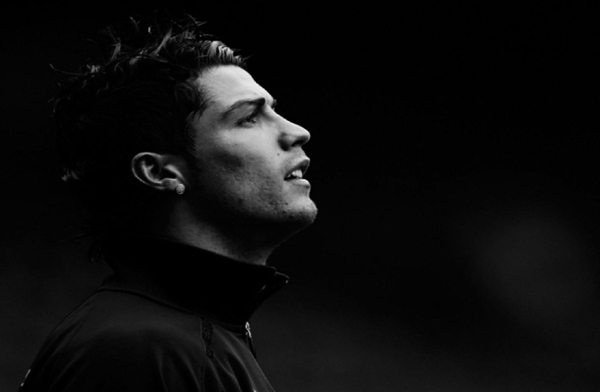 Portuguese footballer Cristiano Ronaldo became the world's most expensive player during his transfer from Manchester United to Real Madrid with a transfer fee of £80 million in 2009. He was the first player in England to win all four main FWA and PFA awards. He twice won the FIFA World Player of The Year and Ballon d'Or. He captains his national team over 100 matches and participated in three FIFA World Cups. He was ranked as the third highest paid footballer behind David Beckham and Lionel Messi in March 2010 by France Football. Ronaldo became the new spokesmodel for Emporio Armani men's jeans and underwear in 2009. He signed sponsorship contracts with many big brands like Nike, Coca-Cola, Castrol, Motorola, Jacob & Co and Tag Heuer. He was rated as the fifth most marketable athlete by SportsPro in 2012.
You May Also Like: 10 Unknown facts about Neymar
9. Reggie Bush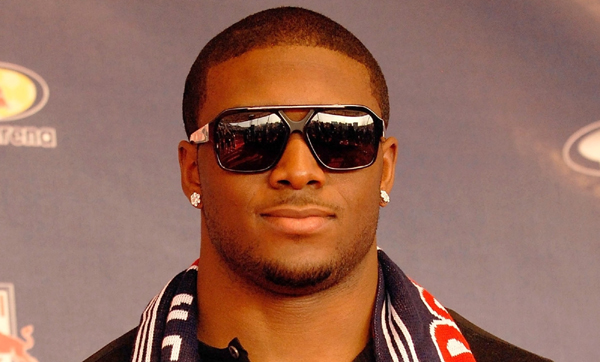 Detroit Lions running back Reggie Bush earned consensus All-American honors twice during his university days. He was the second overall draft by the New Orleans Saints in the 2006 NFL Draft. Bush won the Heisman Trophy, 2005 Doak Walker Award and 2005 Walter Camp awards. Besides football, he was also a track star and secured third position at La Mesa (CA) Helix. Reggie was casted as the cover athlete for Reggie Bush Pro Football 2007 video game by Gameloft. He was casted with David Beckham in a 13-part video series called "Futbol Meets Football" by Adidas. Reggie dated WWE Diva Eve Torres and after 2007 ESPY Awards, he started dating with model and actress Kim Kardashian, to whom he got married. He appeared shirtless on the cover of Essence as part of an issue about "Black Men, Love & Relationships" in February 2010. He is also a founding member for Africa program of the Fund's Athletes.
You May Also Like: 10 Unknown Facts about Lionel Messi  
10. Aldo Montano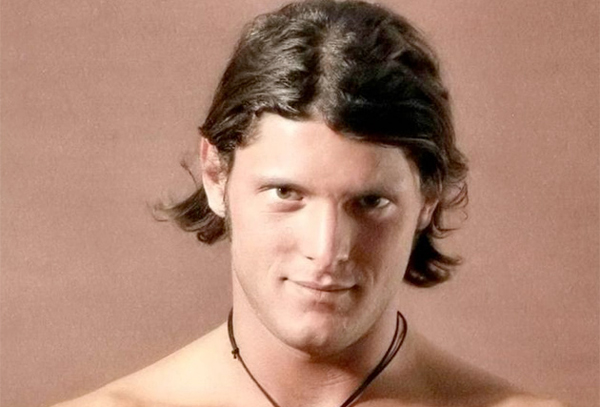 Italian fencer Aldo Montano is a four-time Olympic medalist. He belong to an athletic family, his father and his grandfather both participated in major fencing tournaments and Olympics as an Italian national team member. His father Mario Aldo Montano won two silver medals in the team sabre and his grandfather Aldo Montano Sr. won silver medals in the team sabre event at the 1936 and 1948 Summer Olympics. Aldo secured gold medal in individual sabre at the 2004 Summer Olympics in Athens and also achieved gold medal at the 2011 World Championships in Italy. He was also a member of the team sabre silver medal winner Italian national fencing team in 2004 Summer Olympics. Aldo dated showgirl Manuela Arcuri and currently engaged with showgirl AntonellaMosetti.
Many other players from different sports are known for their great looks. Former Pakistani cricketer Imran Khan, former Indian cricket captain Mansur Ali Khan Pataudi, freelance skiing champion Bobby Brown from the US, etc. Even the handsome players of the bygone era have had millions of followers, with males emulating their styles, and females ready to do anything for just a glimpse of these players.