Hottest Female Sports Newscasters
Sports universe is often considered as the ultimate boys' club, mainly for the contributions by hot athletes, but, there are some even hotter female sportscasters. Appearance of sportscasters with a combination of brain and beauty is always worth to wait for during any gameplay. Though many sports admirers don't switch on their television just to watch blonde beauties holding a mike, but it is always an add-on for the eyes if glamorous reporters cover the matches. Sports world has already seen some amazing beauties with exceptional reporting skills during major championships, and in recent days, it is just going insane, thanks to the modern sportscasters with beauty pageant attitudes. Some of the female sports news reporters have already achieved the height of success while many others are on the way to the top. So here is the list of 10 hottest female sports newscasters in the world.
You May Also Like: Top 10 Hottest Female Tennis Players
10 Hottest Female Sports Newscasters in the World
.
10. Georgie Thompson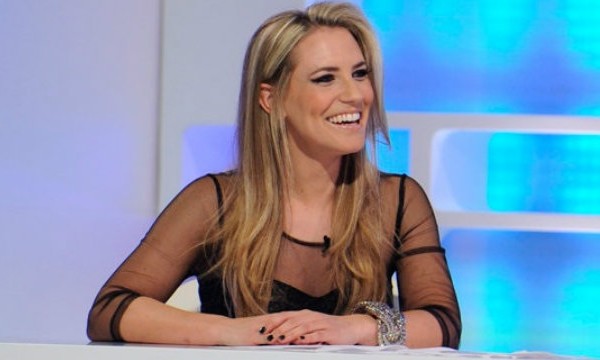 English television presenter, Georgie Thompson, started her career as a production assistant for GMTV and moved to Sky Sports in January 2001. She covered the US Open Tennis, A1 Grand Prix, Grand Prix Masters, America's Cup and the 2011 Wimbledon Championships for Sky Sports. Georgie, with David Frost, also hosted Sky1's Greatest Sporting Legends series in 2005. She joined Sky Sports F1 as a presenter after living Sky Sports News on December 2011. During her Sky Sports F1 career, she, with reporter Ted Kravitz, presented Friday night magazine show and Sky Pad segment during race weekends. Georgie left Sky Sports F1 and moved to Fox Sports in 2013, where she worked as a panelist on Regis Philbin's sports talk show Crowd Goes Wild. She was voted the 93rd Sexiest Female in the World in the May, 2007 issue FHM.
You May Also Like: Good Looking Hairstyles of Athletes
9. Ilaria D'Amico
Italian television host and commentator Ilaria D'Amico is famously known for her work related to football. She started working as an anchor with La Giostra Dei Gol in 1997 and covered 1998 FIFA World Cup and 2000 UEFA Cup. She presented Cominciamo Bene Estate on Rai Tre in 2006, and also hosted a special for the FIFA World Cup on the following year. After she appeared on W l'Italia in 2002, Ilaria anchored the SKY Calcio Show during Serie A from 2003 onward. Ilaria became popular for hosting the football-based reality TV show Campioni, Il Sogno on Italia 1 in 2004. It was rumored that during AC Milan loan signing David Beckham, Victoria Beckham refused to let Ilaria interview her husband. On the contrary, Ilaria interviewed Beckham on RAI Television. She was ranked among the 10 Sexiest Female Sport Journalists in The World by The Sun.
You May Also Like: Top 10 Best Looking Female Athletes
8. Kristy Gallacher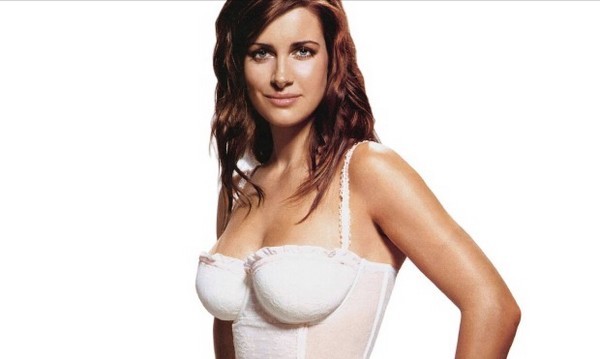 British television presenter Kristy Gallacher started her career with Sky Sports News in 1998. She anchored the Sky1 show Kirsty's Home Videos from 2000 until 2004 and hosted Simply the Best in 2004. She was an All Star Cup presenter on Sky1 in 2005 and ITV in 2006. Gallacher won reality television series The Games-Third Season In 2005 and released "Body Sculpt with Kirsty Gallacher" DVD, showing various workouts in the same year. Kristy, along with Ian Wright, presented the reality TV show, Only Fools on Horses, on BBC in 2008. Besides her career as a sportscaster, she also appeared with Duncan Bannatyne on 'Who Wants to Be a Millionaire?' on 30 August 2008. Kristy returned to Sky Sports as a host for Sky Sports News in May 2011.
You May Also Like: Top 10 Best Looking Male Athletes
7. Charlotte Jackson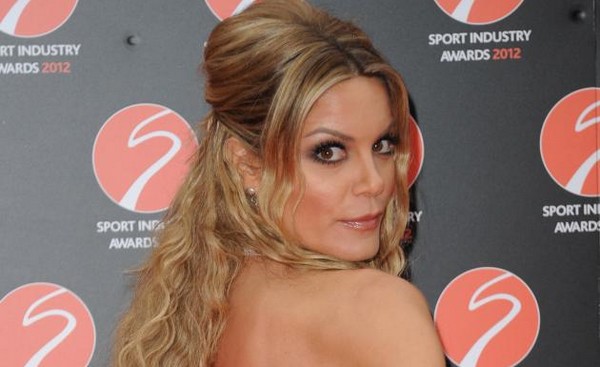 British journalist Charlotte Jackson began her sports journalism career in 2004 with a variety of sports websites such as Football365, TEAMtalk and sportal.com. She joined Setanta Sports News as a co-host for Lunchtime Live in 2007 and presented the Beijing Bulletin of the 2008 Summer Olympics for Al Jazeera +3 Sport. Charlotte started working with Sky Sports in August 2009 as a presenter of Sky Sports News. She also hosted a radio show called Absolution with Tim Shaw. She became famous after hosting the 2009 FIFA World Player of the Year Awards Ceremony in Zurich with co-host Pedro Pinto. Charlotte, with John Fendley, also hosted Sky Sports Football quiz show Take it Like a Fan which was conducted on different British football league grounds. Besides being a TV anchor, she was also a participant in ITV's celebrity diving show Splash in 2013.
You May Also Like: 10 Most Handsome Soccer Players
6. Michelle Beisner
It has recently been announced that reporter, Michelle Beisner, will be a member of the Sunday NFL Countdown Crew which earned her huge number of followers on Twitter. Throughout her career, she has worked with various channels, such as ESPN, CBS, NBC, ABC, Comcast, Speed Channel and Fox Sports Net, where she personally interviewed various famous athletes. Before joining NFL Network, she also worked as a pit reporter and conducted "The Turbo Tour" on ESPN during Champ Car World Series. Michelle hosted "The Best Damn Sports Show" on Speed Channel, along with "Grand Prix." She also co-hosted "The Vista" on Altitude Network. Besides her journalism career, she was casted in many films likes Alice and Wasteland and Throttle. Michelle has recently started to co-host "The Russo and Steele Automotive Auctions" on ESPN.
You May Also Like: Top 10 Athletes with Star Parents
5. Charlie Webster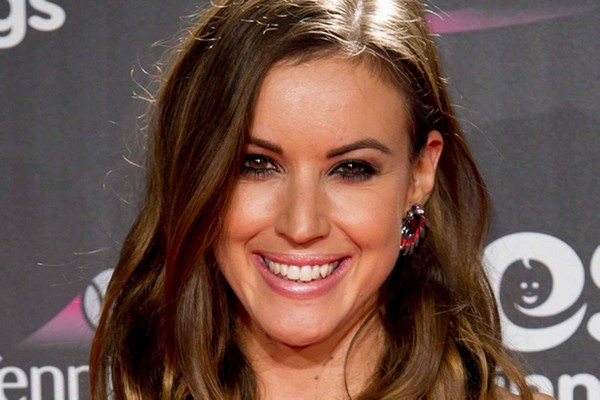 English television presenter, Charlie Webster, started her career while interviewing the Galactico team when she moved to Spain as a TV presenter for Real Madrid TV. Later, she joined ESPN in 2006 and covered Premier League football, various motorsport championships and Asian football tournaments. She moved back to UK after working with ESPN to join Setanta Sports News and also hosted Live GP2 coverage on ITV4 during that time. With ITV4, she also worked as a presenter of the Red Bull Air Race worldwide. Charlie also worked as a sports broadcast journalist for BBC Look East at the end of the motorsport season. She became the live coverage presenter of Elite League and Grand Prix for Sky Sports in 2009. She became the first female presenter of boxing coverage for British Eurosport 2 and was followed by many on social media on April 2014.
You May Also Like: beautiful Girlfriends of Footballers
4. Charissa Thompson
Popular host and American sportscaster Charissa Thompson now presents Fox Sports Live daily at 11 pm EST on Fox Sports 1 and also works as a co-host with NASCAR driver Michael Waltrip on "Fast Track to Fame" for the Speed Network's. She began her career with NFL Network on a show called "NFL Now Updates" in 2010. She covered Vancouver Olympic Winter Games for Yahoo! Sports on the same year. Her career with Yahoo! Sports continued as she covered the 2010 FIFA World Cup in South Africa and then 2011 Super Bowl in Dallas, BCS 2011 National Championship game and NBA All-Star Game on the same year. She moved to ESPN, co-hosting Numbers Never Lie in June 2011. Charissa also hosted SportsNation and ESPN First Take and after that, joined Fox Sports in June 2013.
You May Also Like: 10 Worst Looking Female Athletes
3. Michelle Beadle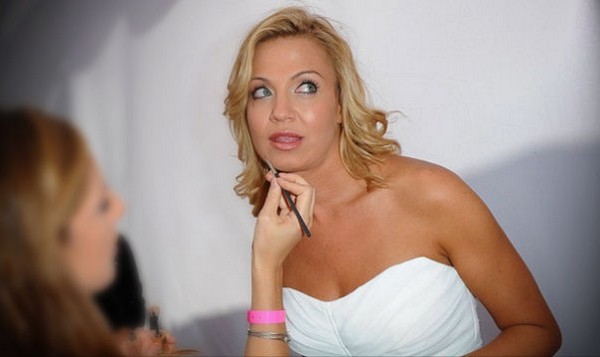 ESPN sports reporter Michelle Beadle was a former host of Winners Bracket with Marcellus Wiley on ABC and is currently co-hosting SportsNation on ESPN2. She started her career as a sportscaster for SportsNation on ESPN in June 2009. While working with TNT before she moved to ESPN, she also worked for ESPN's Titan Games as a freelance reporter. Michelle was also the New York SportsCenter anchor on 1050 ESPN New York for The Michael Kay show on ESPN Radio. She co-hosted Winners Bracket, a 2-hour-long part of ESPN Sports Saturday with Marcellus Wiley.She also hosted her own weekly podcast named "The Michelle Beadle Podcast." After working with various channels and having been released from her NBC contract, Michelle returned to ESPN as a co-host on SportsNation on March 2014.
You May Also Like: Top 10 Worst Looking Male Athletes
2. Sara Carbonero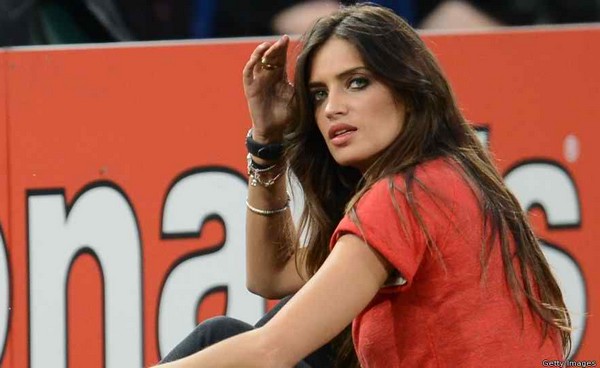 Spanish sports journalist Sara Carbonero is a sports presenter for Telecinco. She has been engaged to Spanish football goalkeeper Iker Casillas since 2009 and gave birth to their son, Martín in January 2014. It created a huge controversy when Graham Keeley of The Times with various other English dailies alleged that Carbonero had distracted Casillas during the match between Spain and Switzerland in 2010 FIFA World Cup, which caused an unexpected Swiss victory. She was also questioned about her journalistic integrity when she interviewed her boyfriend after that match. Later, Spanish newspapers El Mundo, Marca and País published articles portraying that the allegations were false. She became one of the most photographed people of the 2010 World Cup due to the controversy. Sara was named "The Sexiest Reporter in the World" by FHM in July 2009.
You May Also Like: Top 10 Physically Disabled Athletes
1. Erin Andrews
American sportscaster and journalist Erin Andrews currently hosts FOX College Football for Fox Sports. She began working as a reporter for ESPN National Hockey Night on ESPN in April 2004, during which she covered Little League World Series, Great Outdoor Games and College World Series. She started working with ESPN for College Football Saturday Primetime, after which, her career expanded when she started to cover ESPN College Football Thursday Primetime and Major League Baseball in 2005. She covered Scripps National Spelling Bee for both ESPN and ABC from 2008 to 2010. She joined Fox Sports leaving ESPN in June, 2012, and started working with Fox Sports 1 in August 2013. After her joining, Erin became the host of Fox College Saturday and Fox College Football Kickoff. She also hosts Fox Football Daily, a daily bulletin on Fox Sports 1.
There are many other female sportscasters, like Mandira Bedi and Natasha Staniszewski, who have also achieved huge popularity during major T20 Cricket tournaments and FIFA World Cups. Talented or not, sports world is, and will always be, pampered by attractive reporters and journalists.