Best Looking Female Athletes
Due to unfortunate social stigma, sports were always dominated by male participants till the arrival of modern society. Female players started to participate in major championships and Olympics in early 1900's, which was limited to only a few events like gymnastic or acrobatics. Because of the fight with social boundaries by many activists of both the genders, now the day has come when sports come without any gender obligations. Much different legislation like Title IX in United States was created to ensure the participation of female athletes along with male contestants in most of the major championships. But unfortunately, society criticises the most skilful players if they are not endowed with the best features, and still doubts if they are really skillful or not if the female sports stars are drop-dead gorgeous. There are many female athletes who really are a deadly combination of fitness and skills with diva-like features. So here is the list of top 10 best looking female athletes.
You may Also Like:
Top 10 Best Looking Female Athletes
Anna Kournikova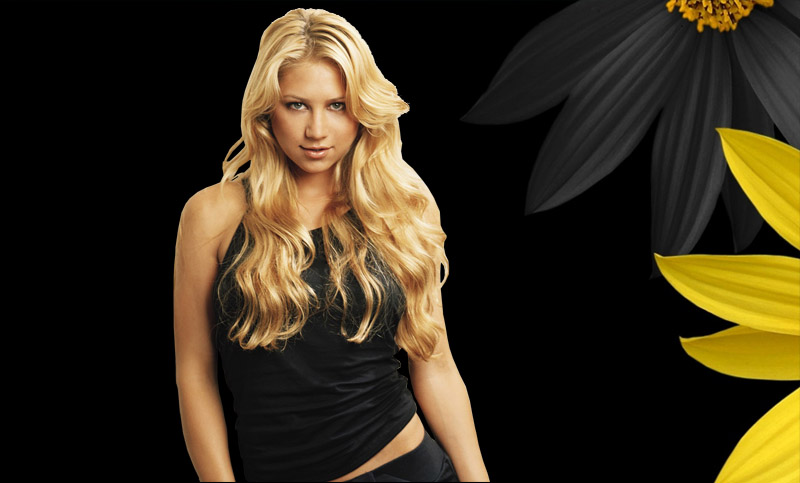 Anna Kournikova is one of the best-known tennis stars worldwide for her celebrity status and gorgeous looks. She reached WTA World No. 8 in singles in 2000 and also World No. 1 in doubles with Martina Hingis as her partner on two different occasions. The Kournikova and Martina pair was named the "Spice Girls of Tennis" after they won Grand Slam titles in Australia in 1999 and 2002. During her top form, Kournikova's images were searched the most in the world according to Google. She appeared on the "Only the ball should bounce" billboard campaign by Berlei in 2000. Kournikova was also casted in the 2000 film Me, Myself & Irene with Jim Carrey and Renée Zellweger. She posed for Sports Illustrated Swimsuit Issue in 2004 and also for FHM and Maxim on the following year. She was ranked the first place in FHM's 100 Sexiest Women in the World in 2002.
You may Also Like: Top 10 Hottest Female Tennis Players
Alex Morgan
Olympic gold medalist, Alex Morgan is an American soccer player who played as a forward in the United States women's national soccer team and Portland Thorns FC in National Women's Soccer League.in 2011 FIFA Women's World Cup she was the youngest player on the national team at the age of 22. She was named U.S. Soccer Female Athlete of the Year in 2012 and was a finalist of FIFA World Player of the Year 2012. Morgan has been featured in 2012 Sports Illustrated Swimsuit Issue under a section dedicated to athletes in body paint. Replicating Katy Perry's "One of the Boys," she appeared in the music issue of ESPN Magazine in 2013. Morgan also appeared in a documentary series by ESPN called The 99ers, The Nine for IX documentary on the same year.
You may Also Like: Top 10 Best Looking Male Athletes
Maria Sharapova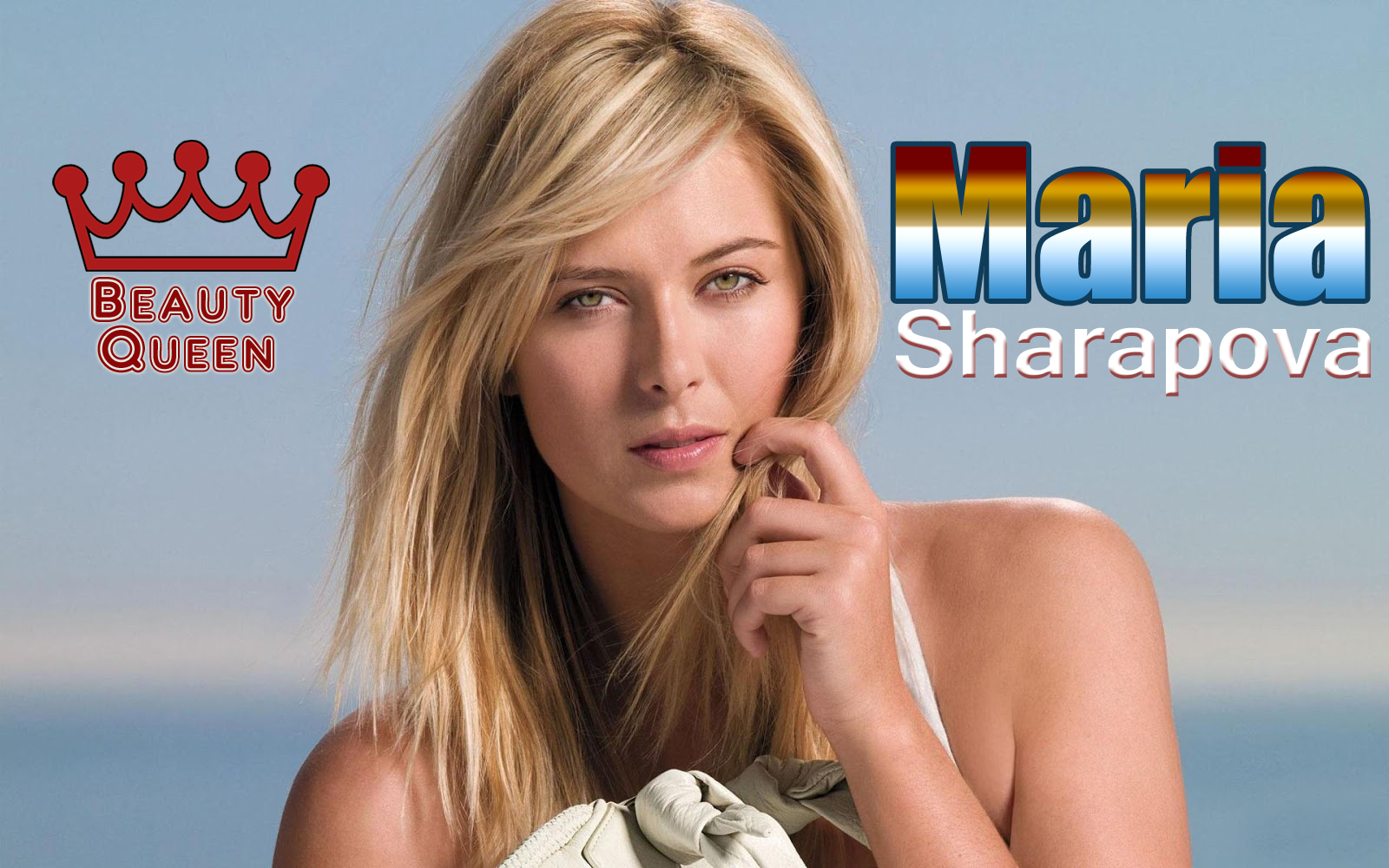 Tennis beauty Maria Sharapova was ranked World No. 1 Female Tennis Player of the year in singles on five separate occasions by Women's Tennis Association. She stayed at the top for a total of 21 weeks which started when she reached the first place on August 22, 2005. She was included in the list of "100 Greatest of All Time" by Tennis Channel. The People also listed her among 50 Most Beautiful Celebrities in The World back in 2005. Sharapova was The Hottest Athlete by Maxim in 2006, and continued to stay there for four consecutive years. She also posed for the Sports Illustrated Swimsuit's Valentine's Day issue in 2006 for a six-page bikini photoshoot. Sharapova was voted the seventh Most Eligible Bachelorette based on both wealth and looks in a poll run by Britain's FHM magazine.
You may Also Like: Good Looking Hairstyles of Athletes
Stacy Keibler
Stacy Keibler is a former professional wrestler and model who is best known as a tallest and hottest WWE Diva. She was nicknamed "The Weapon of Mass Seduction" by judge Bruno Tonioli during her time on Dancing with the Stars second season where she placed third. She appeared on various ABC shows such as What About Brian and October Road, as well as in the 100th episode of the CBS sitcom How I Met Your Mother. Stacy also worked as a Fitness Editor at Stuff magazine during 2005 and 2006 under her column Getting Fit with Stacy Keibler. She was ranked World No. 5 in Hot 100 issue by Maxim in 2006. Keibler was invited twice by Playboy for a nude photoshoot, but she declined each of the invitations. Being a former NFL Cheerleader, she also works as a mentor for the contestants in Universal Studios.
You may Also Like: Top 10 One Hit Wonders of Sports
Lindsey Vonn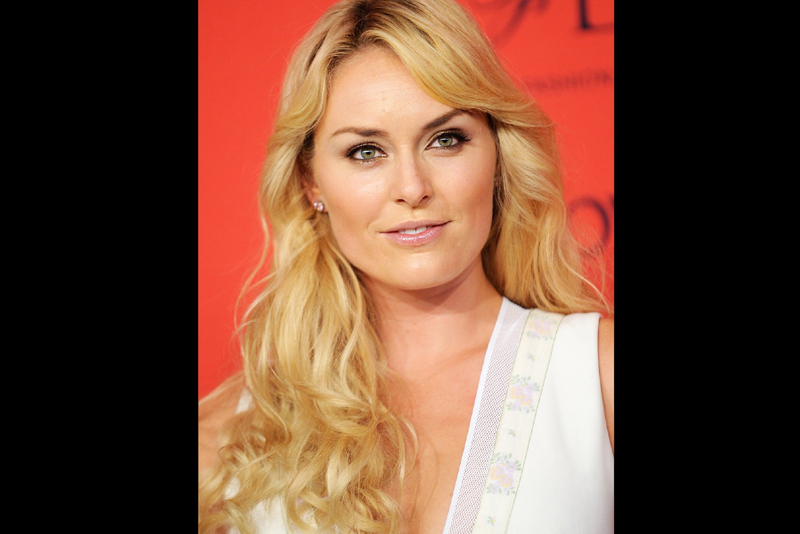 Lindsey Vonn is a American Alpine ski racer who is a leading member of United States World Cup Ski Team. After Annemarie Moser-Pröll, She was the only female athlete to win four World Cup championships with three consecutive medals in 2008, 2009 and 2010. Lindsey won six consecutive World Cup season titles in the downhill discipline, three consecutive titles in the Combined and four consecutive titles in super-G. She was awarded the Sportswoman of the Year 2010 by Laureus World Sports and USOC. Along with many appearances in sitcoms like Access Hollywood, and The Late Show with David Letterman, she also appeared as a guest star in the final series of Law & Order in 2010. In 2010, Vonn posed for Sports Illustrated's Swimsuit Edition featuring Winter Olympians. She also secured 59th place on Hot 100 list by Maxim on the same year.
You may Also Like: 10 Most Handsome Soccer Players
Danica Patrick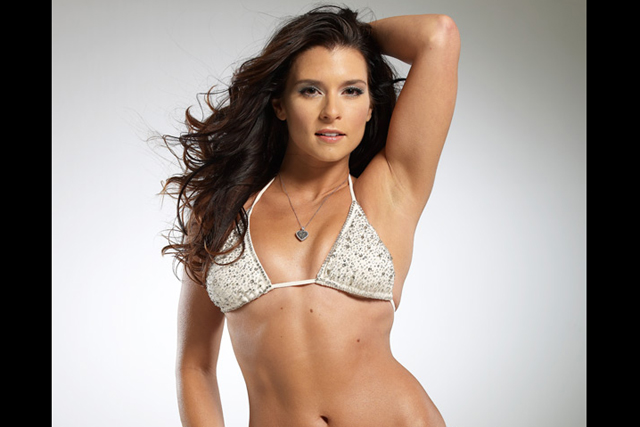 Danica Patrick, American auto racing driver, is the most successful woman in the history of American racing. She won Indy Japan 300 in 2008 and achieved the only women's victory in an Indy Car Series race. Danica became the first female NASCAR driver to win a NASCAR Sprint Cup Series pole in 2013. She was featured in the cover of Sports Illustrated June, 2005 issue. Before she appeared in Sports Illustrated 2008 Swimsuit Issue, she also posed for FHM in the April 2003 issue. Danica was the cover girl of 'travelgirl' magazine October 2006 issue and the October issue of American Libraries. She was voted The Sexiest Athlete in the list of "What is Sexy" by Victoria's Secret in 2007. Danica also secured 42nd rank in "100 sexiest women in the world" by FHM in 2006.
You may Also Like: Top 10 Athletes with Star Parents
Natalie Coughlin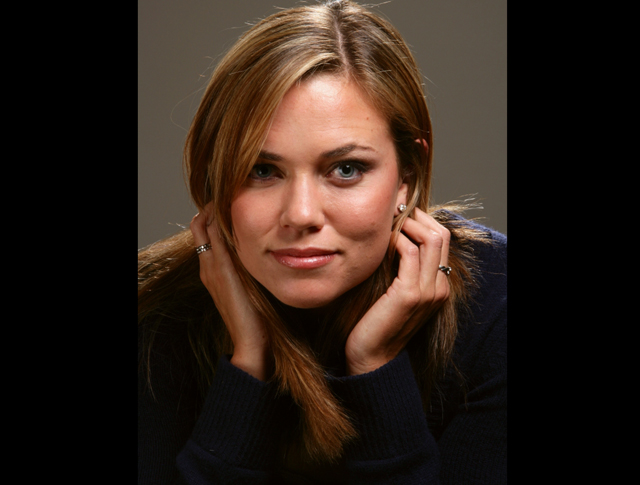 Natalie Coughlin is a twelve-time Olympic medalist in professional swimming. She was the only woman in history to swim the 100-meter backstroke under a minute in 2002. Natalie is the first U.S. female athlete in modern Olympic history to win six medals in one Olympiad during 2008 Summer Olympics. She is also the only female swimmer to win a 100-meter backstroke gold in two consecutive Olympics. She was named American Swimmer of the Year three times and also awarded with World Swimmer of the Year. Natalie, in total, has forty-nine medals in international championships including twenty-two gold, seventeen silver, and ten bronze in Olympics. She posed for Sports Illustrated Swimsuit Issue in 2012 and also participated in Dancing with the Stars in season 9. Natalie is also known as a talented writer for her book called Golden Girl.
You may Also Like: Top 10 Physically Disabled Athletes
Antonija Mišura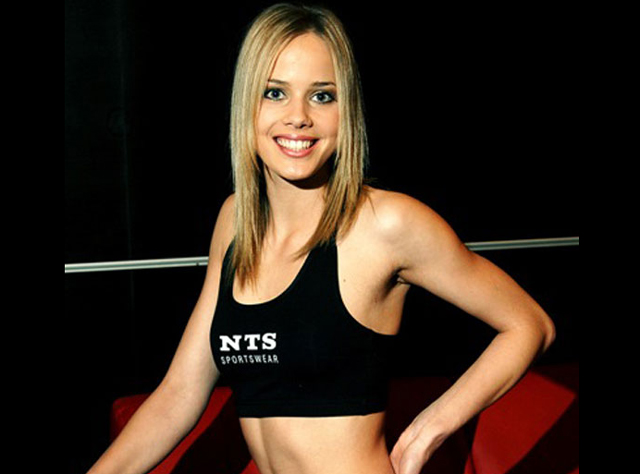 Croatian basketball player Antonija Mišura is a member of Croatia women's national basketball team and also plays in the Ligue Féminine de Basketball for Toulouse Métropole Basket. This famous point guard represented her national team in 2012 Olympics and also achieved success in 2009 Mediterranean Games and Euro Basket Women 2011. She was often described by the media as the most beautiful sportswoman of Croatia. Antonija was the Most Beautiful Female Competitor in 2012 Summer Olympics according to the Bleacher Report and the Most Amazing Athlete in Olympic by American lifestyle magazine Muze. She also appeared in various international magazines like Serbian newspaper Blic and New England Sports Network. About Antonija, Nate Robinson once said, she "might be the most beautiful woman basketball player ever to lace up some sneakers."
You may Also Like: Top 10 Sports Magazines of All Time
Natalie Gulbis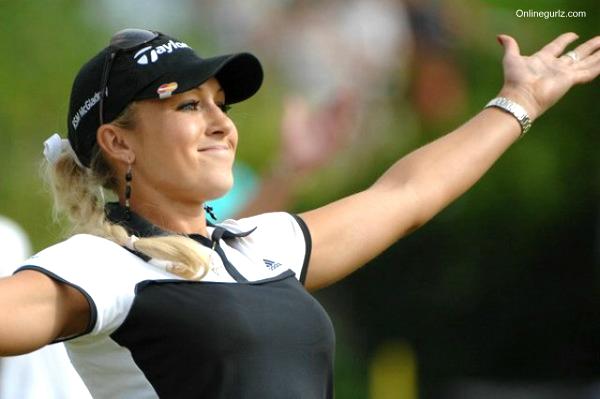 American golfer Natalie Gulbis played her first LPGA Tour event in 1997 at the age of 14. She is mainly appreciated for her achievements in the U.S.-based LPGA Tours. Natalie with over $1 million earnings finished sixth on the LPGA money list in 2005. She was included in top 10 lists in four consecutive major championships from the LPGA Championship in 2005 to 2006 Kraft Nabisco Championship. Natalie posed for FHM November 2004 issue. She appeared in the Celebrity Apprentice second season in 2009, and also appeared in the 12th episode "Long Ball" of the tenth season of CSI: Crime Scene Investigation in 2010. She was casted in The Price Is Right on April, 2009. Natalie posed wearing only body paint for Sports Illustrated Swimsuit Issue in 2012.
You may Also Like: beautiful Girlfriends of Footballers
Gabrielle Reece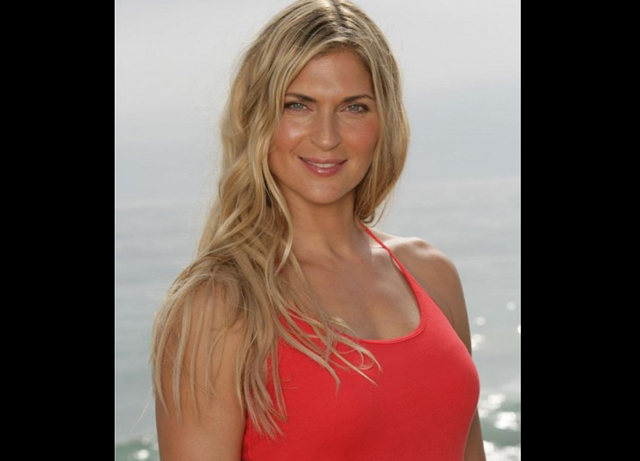 American volleyball player Gabrielle Reece was the WBVL kills leader for four consecutive years from 1993 to 1996. She was named the League blocks leader in 1993 and the Offensive Player in 1994. She participated in various international and domestic championships like 1999 FIVB Beach Volleyball World Tour and Olympic Challenge Series on the same year. Gabrielle secured her position among the Five Most Beautiful Women in the World by Elle in 1989. She featured on the covers of various international magazines such as Elle, Shape, Women's Sports & Fitness and Outside, whereas she also became the cover of Playboy and was included in the issue's nude pictorial in January 2001. Gabrielle was casted in a guest appearance role on Extreme Makeover Home Edition and America's Next Top Model.
There are many other female athletes like Sania Mirza and Anna Rawson, who are more often considered as models than players, and are followed by a huge number of fans in social media, for only their looks, irrespective of their bad performance in the sports field. On a contrary, there are also a huge number of physically disabled athletes with amazing skills like Kelly Cartwright, often considered as one of the most beautiful women in sports world.