Worst Looking Male Athletes
"There are no people who are ugly. There are only people who are beautiful."
― RinAvey
True enough, every person has his own specialty, but we humans often judge people on the basis of their appearances. Humans have set some standards for beauty, and only those who meet such man-made criteria are beautiful. But, let's ask ourselves, is it really fair to judge people on certain parameters such as skin colour, height, weight, bone structure, facial features, etc.? No matter what the talent of a person is, we tend to give more importance to how he looks. Once this used to be true for women alone, but today, men aren't spared from such treatments either. The world of sports being an important part of the entertainment sector, sporters are always judged by their looks. Some of the greatest men in sports are still known for their physical features that do not meet the standards that people have set. So here are some of the Worst Looking Male Athletes in sports who need not give two hoots about their appearances, because their achievements and skills far exceed the tiny hitch.
You May Also Like:  10 Worst Looking Female Athletes
Top 10 Worst Looking Male Athletes in Sports
1. Anthony Davis
Anthony Marshon Davis Jr. is an American basketball player who plays for the New Orleans Pelicans of NBA as a center and power forward. In a career of just two years, he has already earned himself quite a name in the game, as he has already become the NBA All Star. He is known for his blocked shots records. The 6 ft 10 in young man belongs to a family of rather tall people. This gold medallist, however, is often frowned upon (pun intended) for his unibrrow. He is often compared to Bert from 'Bert and Ernie'. But Davis is one smart man. Instead of being dejected in any way by the taunts, he went ahead to trademark his unibrow sayings like "Raise The Brow" and "Fear The Brow" in 2012.
You May Also Like:  10 Bizarre Hairstyles in Football
2. Willie McGee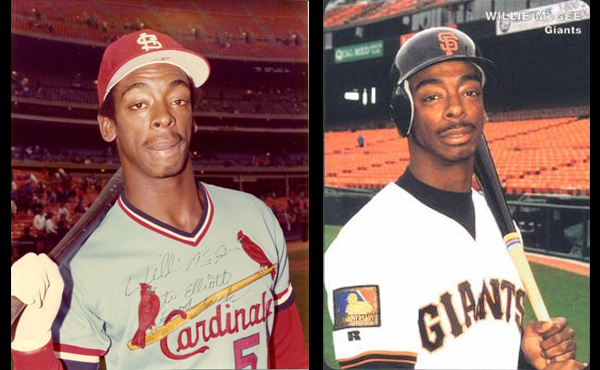 Willie retired from Baseball after a successful career of 18 years during which he made huge contributions to his team, St. Louis Cardinals where he played for most of his career, and to the sport itself. He won two batting titles and was also named 1985 National League MVP in Major League Baseball. As a player of the right field and center, he won three Gold Glove Awards. However, for many people, these achievements were worth overlooking, because he didn't look like a Greek God. True enough, he was not much of a looker, especially he had a visibly bulging out Adam's Apple. What most people do not know is that he had a medical condition that led to this bulge.
You May Also Like: Top 10 Most Famous Basketball Shoes
3. Dennis Rodman
Rodman had a long career from 1886 t0 2000 as a basketball player. He was part ofseveral teams in the NBA, like the Dallas Mavericks, Los Angeles Lakers, Chicago Bulls, San Antonio Spurs and Detroit Pistons. He was fierce on the court, and his defensive and rebounding skills earned him much accolades. He won seven NBA All-Defensive First Team honours, and five NBA championships. He was inducted into the Nainsmoth Memorial Basketball Hall of Fame in 2011. But, many pick on him for his features, while such features, characteristic to his race, are attractive to many. But, haters compare him with drag queens, and his multi-coloured hair and tattoos don't help the cause.
You May Also Like: Amazing TV commercial by Athletes
4. Yoshihiro Takayama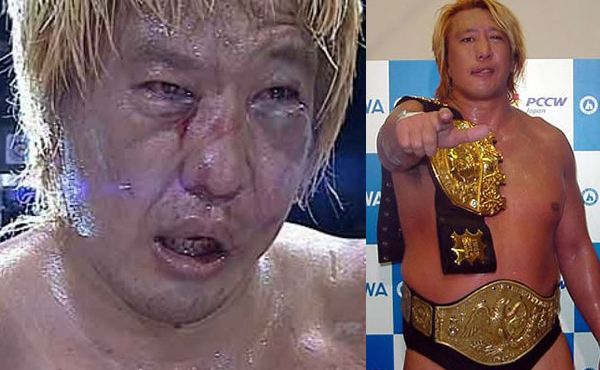 Takayama is a professional wrestler and a mixed martial artist from Japan. He is reputed for his endurance when it comes to massive amounts of punishment. His fight against Don Frye at the PRIDE 21 made the audience take notice and appreciate his endurance. He holds all three major heavyweight titles of puroresu, i.e. the GHC, Triple Crown and IWGP Heavyweight Championships, and is one of the two people in the world to do so, apart from Kensuke Sasaki. The 6 ft 3 in man of 130 kg is quite huge, a feature that is required in his sport, and something that has led him to his achievements and also a place in the superficial critics' nightmares.
You May Also Like: Top 10 College Football Jerseys
5. Leon Spinks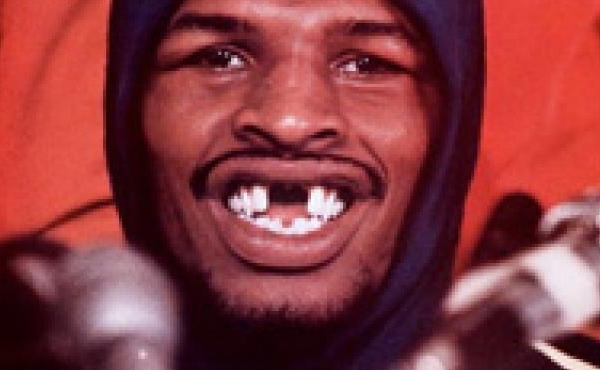 The former boxer from America had an overall record of 26 victories. On 15th February, 1978, he beat Muhammad Ali and emerged victorious in the undisputed world championship, one of the greatest upsets in the history of boxing, but he lost his WBC title as he fought Ali in an unapproved rematch after seven months. After that, disaster befell his character which made him notorious. Apart from the topsy-turvy in his career and life that the public kept a constant eye upon, he was also known for his gap-toothed grin. He initially lost two of his front teeth, and later, all four of them. He is often said to be the one boxer who managed to look worse than his beaten opponent.
You May Also Like: beautiful Girlfriends of Footballers
6. Mike Shaw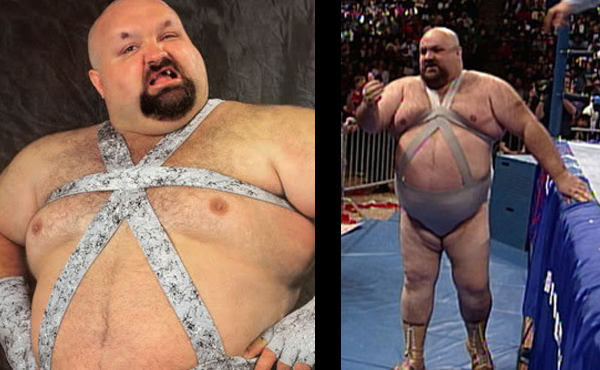 Mike Shaw was a professional wrestler who competed in the WWF and WCW. He was more commonly known as Bastion Booger in the WWF arena, and as Norman The Lunatic in the WCW field. He also had other ring names like Klondike Mike, Makhan Singh, etc. He feuded with opponents fiercely and displayed some great moves in the process, but his theatrics involving each of the games. All in all, he understood the entertainment value of wrestling. However, critics do not hesitate to look past his contributions to the world of wrestling, and criticise him for his big size, and the gaps in his teeth, and the maniacal appearances he maintained for the theatrics.
You May Also Like: 10 Most Handsome Soccer Players
7. Gheorghe Muresan
'George' has often been referred to as Ghiţă or Big Ghiţă. The retired professional basketball player hails from Romania, and , at 7 ft. 7 in, he still holds the record as one of the tallest players in the history of NBA, aside from Manute Bol, the Sudanese player who was aslso 7 ft 7 in. But, people often overlook this record, and criticise him for being too tall and big, and do not hesitate to subject him to racial slurs like 'third world ugly' as they completely ignore the fact that he had a successful basketball career as he played in the NBA for Washington Bullets as he played with an average of 4.5 points per game. He was named NBA's Most Improved Player after a successful season in 1995-96.
You May Also Like:  Top 10 Best Looking Male Athletes
8. Mike Tyson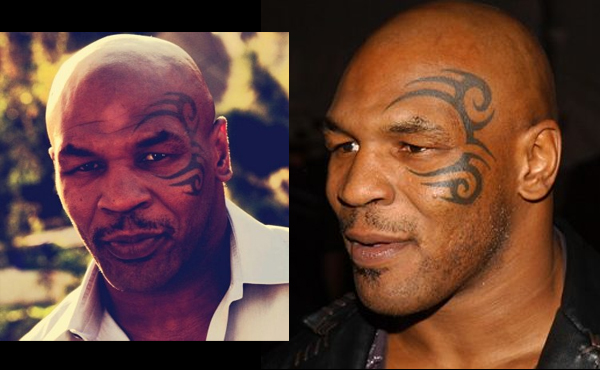 The American boxer's name sake is a former baseball player. He played as the second baseman and shortstop in Major League Baseball. He played for St. Louis Cardinals and Chicago Cubs, and was a regular on the Cardinals team, until he was traded for Donnie Moore, the relief pitcher of the Cubs. He participated in all the majors between 1972 and 1981. He had a batting average of .241, and created a record of 6 RBI in a single game on 19th August, 1977. This underplayed ex-baseball player's gaming skills are perhaps forgotten by those people who only remember him to criticise him for his bushy sideburns and moustache.
You May Also Like: Top 10 Best Looking Female Athletes
9. Ronaldinho Gaucho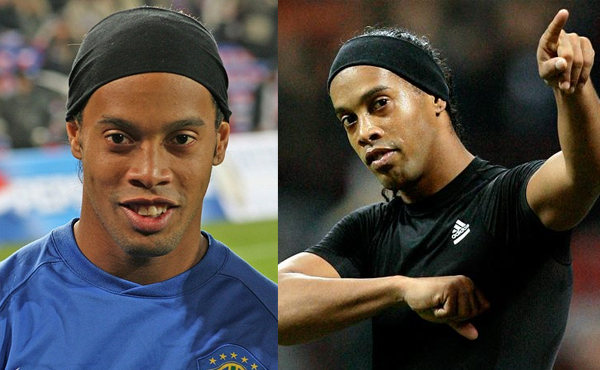 Ronaldo de Assis Moreira, Ronaldinho Gaucho or simply Ronaldinho: whatever name you choose to call him by, his real identity is his football skill. The 2004 and 2005 FIFA World Player of the Year from Brazil is regarded as one of the best players of his time. He has always set the field on fire with his magical techniques and tricks, free kicks and overhead kicks, dribbling and no-look passes. His achievements are innumerable, and has been placed in the FIFA 100 list by Pele. But, there exists a world of racists and superficial people who simply ignore his greatness, and judge him for his looks, his dark skin, his unique hairstyle, or his teeth. In fact, many openly say that he shouldn't smile.
You May Also Like:  10 Best Looking F1 Cars of All Time
10. Nikolai Valuev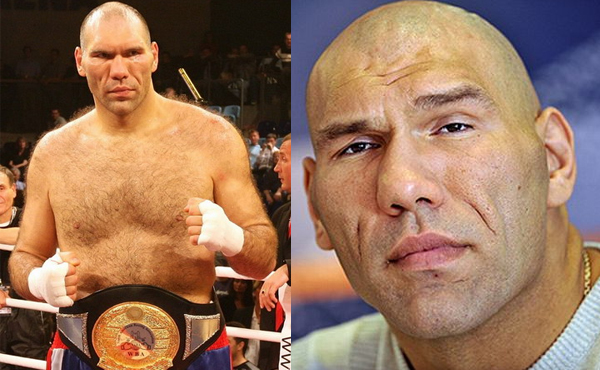 The Russian professional boxer was a two-time world heavyweight boxing champion in WBA, and still holds the record as largest boxer to win a world title. The remarkable fighter officially hung up his gloves after a majority decision loss in 2009 in a match against David Haye. He was only 36 years old at that point. The 7 ft and 320 lb boxer has distinctive features, with defined cheekbones, jawline and facial muscles, and piercing eyes. While many criticise his rough, dry features, it is this distinctive appearance that have led to career as an actor, and also in advertising. In fact, his images have also been used without his permission.
You May Also Like: Best Haircuts in Football World Cup
The superficial media and the empty people have often proven how cruel and silly man can get by criticising players, both male and female, for their looks. In fact, those who are considered conventionally beautiful are subject to unsolicited objectification, while those who do not meet the standards set by people of similar mind sets are subject to cruelty. Our team decide to pay respect to those who are ridiculed, and make a small effort to make them know that their talent and skill are appreciated. After all, their achievements will are all that will stay in the books of records.