Top 10 Sports Magazines
Periodical publications called Magazines are generally financed by advertising, purchase price and prepaid subscriptions, and prove themselves as some of the largest mass media in history with its huge popularity. The earliest magazine debuted in 1663 in Germany, and was called Erbauliche Monaths Unterredungen which was a based on literature and philosophical studies. And from that time till the recent scenario of the modern world, the earth has seen a huge diversification of the magazine industry. Starting from fashion industry to the consumer market, even the modern technology streams are all covered and featured in various magazines with various names. Sports world is not far from them as in 1886, the first sports oriented magazine was published in United States. There are vast numbers of sports magazines circulating worldwide of which some are globally based, and some are regionally based. It is always an attraction for any sports fans to have a good copy of a widely popular sports magazine to cherish their passion for sports, so here is the list of top 10 sports magazines of all time.
You May Also Like: Most Popular Sports in the World
Top 10 Sports Magazines of All Time
1. Sports Illustrated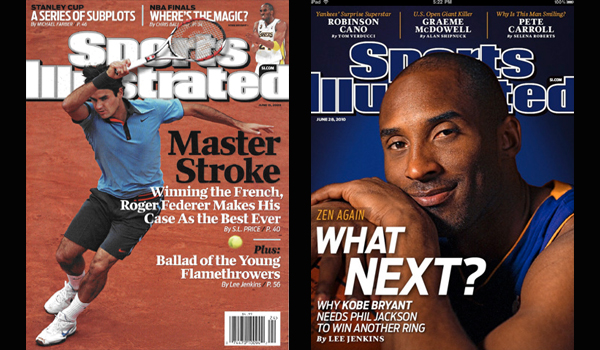 The first issue of American sports magazine Sports Illustrated was published on August 16, 1954 and eventually, it became the first sports magazine in history with more than one million circulations. It is currently owned by Time Inc. and has more than 3.5 million subscribers. Sports Illustrated is the only sports magazine to be read by 23 million people each week out of which 18 million are men. It is also the only magazine which twice won the National Magazine Award for General Excellence, and its kids version won the Distinguished Achievement for Excellence in Educational Publishing award 11 times. This weekly magazine has various other sub-franchises such as Sports Illustrated Kids and Sports Illustrated Swimsuit. The Swimsuit issue was first published in 1964, and now it has its own annual publishing event, calendar, video channels and television shows.
You May Also Like: Top 10 Most Popular Card Games  
2. ESPN The Magazine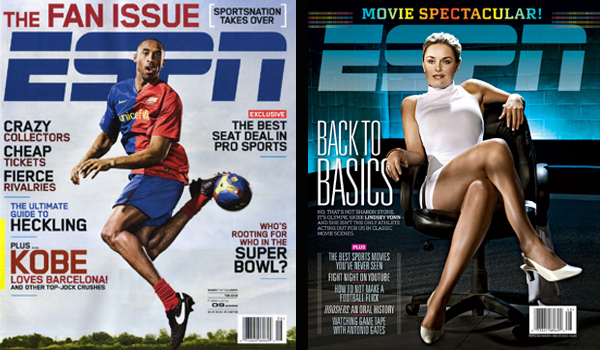 The first issue of American sports magazine ESPN The Magazine was published on March 11, 1998 and now it publish biweekly by the ESPN sports network in Bristol, United States of America. The magazine is known for providing much more humorous and light-hearted approach to the major sports news than other sports magazines like Sports Illustrated. This magazine is currently running under the supervision of Editor In Chief Chad Millman and has more than 2.1 million bi-weekly circulations. The magazine mainly covers major events like NBA, MLB, NFL and NHL. Its famous annual issue called The Body Issue was first published in 2008 and widely compared with the Sports Illustrated Swimsuit Issue as both of them features nude, semi-nude and scantily-clad athletes. It also honors the rising young star athletes with its NEXT Athlete Award each year.
You May Also Like: Top 10 Most Difficult Sports to Play
3. Runner's World
The first issue of global sports magazine Runner's World was published in 1966 by Bob Anderson as Distance Running News and in 1969, it was renamed as Runner's World. It is now solely published by Rodale Press headquartered in Pennsylvania, United States, and is currently run under the supervision of Editor-in-Chief David Willey. It went global with the collaboration of The Hearst Corporation in early 1990s and currently has 14 international editions besides its original USA edition mainly covering health, fitness, running and Marathons. The magazine has an amazing monthly circulation of 710,618 worldwide. Runner's World was nominated for National Magazine Awards three times and recognized for having the "Creative Team of the Year." It also ranks in first position on Adweek's Hot List and 6th position on Advertising Age's "A-List".
You May Also Like: Top 10 Spots for Adventure Sports
4. Outside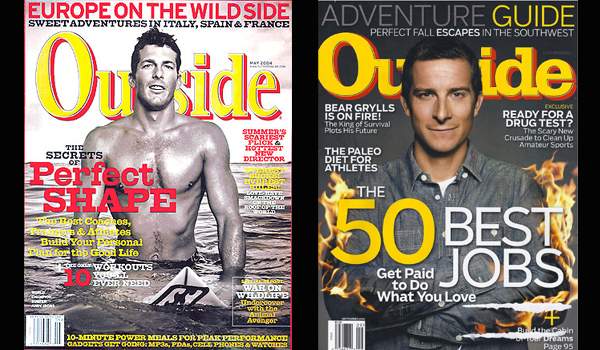 The first issue of American outdoor sports activities magazine Outside was published in September 1977. Speaking about the mission of this magazine, its current team states, "Outside magazine is to inspire participation in the world outside through award-winning coverage of the sports, people, places, adventures, discoveries, environmental issues, health and fitness." The magazine debuted under the supervision of Jann Wenner, William Randolph Hearst III and Jack Ford, and then took over by Lawrence J. Burke in 1979 who still owns the company. The recent Chief Editor of this magazine is Christopher Keyes from the house of Mariah Media. It has a huge monthly circulation of 686,623. It is famous for giving the first chances to various excellent travel and adventure writers such as Sebastian Junger and Jon Krakauer.
You May Also Like: Top 10 One Hit Wonders of Sports
5. Inside Sport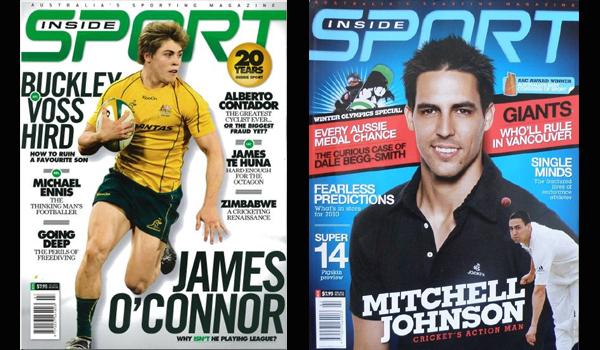 The first issue of Australian sports magazine Inside Sport was published in 1991 and it now mainly covers sporting content and sports photography by freelance journalists. Besides sports, it also concentrates on celebrity models and their photo shoots which includes famous Australian models like Jennifer Hawkins, Imogen Bailey, Nicky Whelan and Nikki Visser. The magazine is currently owned by Horwitz in Sydney and organizes its sports model hunt called The Inside Sport Model Search each year. It was reported in November 2012 that the circulation of this magazine had increased by over 27% after several renovation and redesign in the recent past. Inside Sport was named Magazine of the Year 2000 in Australia and in 2004, it also won the Walkley Award for sports coverage across all media.
You May Also Like: Hottest Female Sports Newscasters
6. Sporting News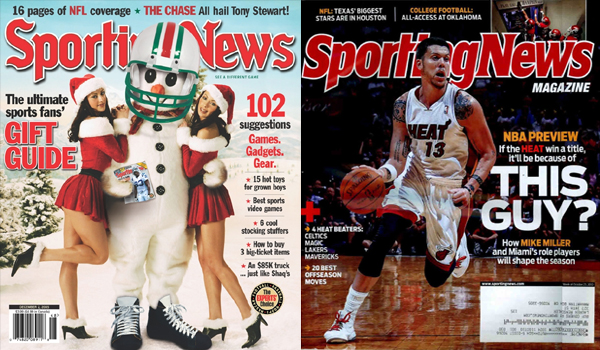 The first issue of former American sports magazine Sporting News was published in 1886 and in 2012 its final printed issue was published in the USA. Currently, it has only the digital monthly version which is available on their official website besides circulating the printing copies of the Fantasy Football and Fantasy Baseball yearbooks of this magazine. In the early days of 1900s as a weekly magazine, it became the most dominant American publication covering various events of baseball. It was so popular that time for which it was nicknamed "The Bible of Baseball". The publication was owned by Sporting News Media and Garry D. Howard is serving as the Chief Editor of the magazine. Various awards such as Sportsman of the Year, Athlete of the Year and Pro Athlete of the Year were given to many famous athletes by Sporting News during its publication.
You May Also Like: Top 10 Hottest Female Tennis Players
7. Tennis
The first issue of American sports magazine Tennis Magazine was published on August 16, 1954 and now publishes 8 issues per year which covers various events and aspects of the tennis world. It was first purchased by The New York Times Company in 1967, and its publication was made under them till 1997. It is currently owned by the Miller Publishing Group since 1997, and James Martin is serving as the Editor-in-chief of this magazine. It has a huge circulation of 603,069 copies each month throughout the world. Besides the printed version, it also has the digital online version which was debuted around ten years ago. Along with the news of various tennis events, it also publishes the WTA and ATP rankings of the players and brief summaries and schedules of upcoming tennis championships. Pete Sampras is one of the owners of this magazine and is currently also serving as a special consultant.
You May Also Like: Good Looking Hairstyles of Athletes
8. Baseball Digest
The first issue of American baseball magazine Baseball Digest was published in August 1942 and now it publishes 6 issues per year by the Grandstand Publishing headquartered in Illinois, United States of America. After Sporting News stopped the circulation of printed copies, Baseball Digest became the oldest and longest-running baseball magazine which is still active in the world. Baseball Digest was founded by a sports journalist of the Chicago Daily Times named Herbert F. Simons and he served as the Editor-In-Chief till 1963. The recent Editor-In-Chief of the Baseball Digest is Bob Kuenster since May 2012. Besides various events of baseball such as Major League Baseball, it also publishes accurate statistics of batting, pitching and fielding of the recent star players and also has "fans speak out" letters section for their devoted fans.
You May Also Like: Best Haircuts in Football World Cups
9. Golf Magazine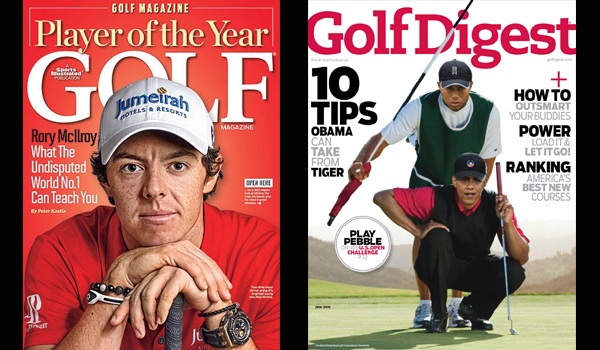 The first issue of Global Golf oriented magazine Golf Magazine was published in April, 1959, and eventually became the first golf magazine in history to reach more than one million circulations. It is currently owned by Time Inc. and has more than 1.4 million subscribers worldwide. It was founded by Universal Publishing and Distributing in 1959, and purchased by the Times Mirror in 1972. Time Inc. which finally acquired it in 2000. Since then, it was published under Time's banner headquartered in United States. It is widely famous for honoring recent star athletes with their Golfer of the year award. Besides covering various aspects and events of golf, Golf Magazine also conducts a yearly survey with their experts to determine best golf courses in USA and also to produce the list of Top 100 Golf Courses in the world.
You May Also Like: Top 10 Best Looking Female Athletes
10. Slam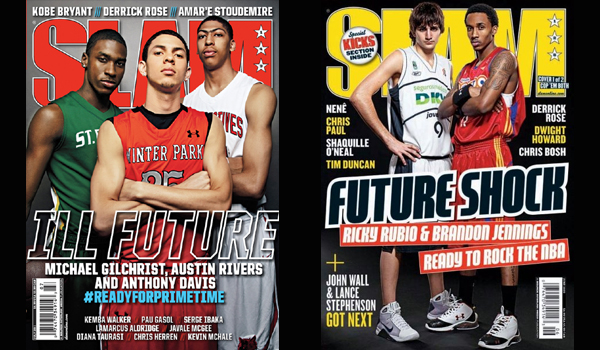 The first issue of American basketball oriented magazine SLAM was published in 1994 as a blend of hardcore sports with hip hop cultures. It is currently owned by Source Interlink Media headquartered in New York City, United States and publishes 10 issues each year. Slam was founded by publisher Dennis Page from the Harris Publications and was first purchased by Peterson Publishing in 1998. Source Interlink finally owned the magazine in 2007 and since then it became the sole publisher of this widely circulated basketball magazine. The magazine has already published 179 issues featuring numerous star basketball players on the covers since it was founded, but "A Basketball On Fire" was the first issue without a player on the cover, published in February 2012. Besides the printed version, it is also available online with the digital versions.
Many other general fitness-based magazines like Men's Health, Men's Fitness and Yoga also cover various aspects of sports world in rigorous details, while many fashion magazines such as FHM and GQ also feature numerous star athletes on their covers and many articles. Notable mentions in this list other than those 10 big names of sports mag industry are Sports Weekly, FourFourTwo, World Soccer, The Skateboard Mag and The Hockey News.