10 Unknown Facts about Richie Benaud
The national cricket team of Australia has earned huge respect in the field of cricket. It has won the ICC World Cup a record five times, the latest one being in the 2015 tournament. Some of the top cricket players in the world are from Australia. Among the most noted cricket personalities in the world from Australia, a name that is written in gold is that of Richie Benaud, a stunning cricketer and a highly regarded commentator. Here is a list of 10 Unknown Facts about Richie Benaud. Take a look, and see how many of these facts you didn't know about him.
10 Unknown Facts about Richie Benaud
10. Birth and family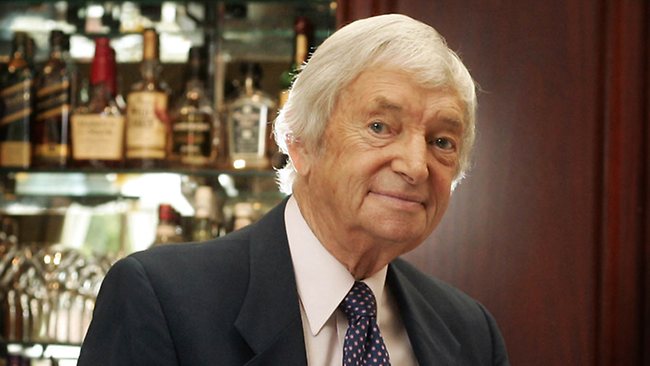 Richard was born on 6 October, 1930 in Penrith, New South Wales in Australia. His father, Louis Benaud, was a third generation Australian with a French Huguenot Descent. He was born into a cricket family, with his father being a leg spinner playing in Sydney Grade Cricket for Penrith, and gaining attention for acquiring 20 wickets for just 65 runs in a match against St. Marys. Later, Lou also moved to the region of Parramatta in the western part of Sydney, and played for Cumberland.
♦ You May Also Like ⇒ 10 Unknown Facts about Lionel Messi
9. Childhood and early cricket years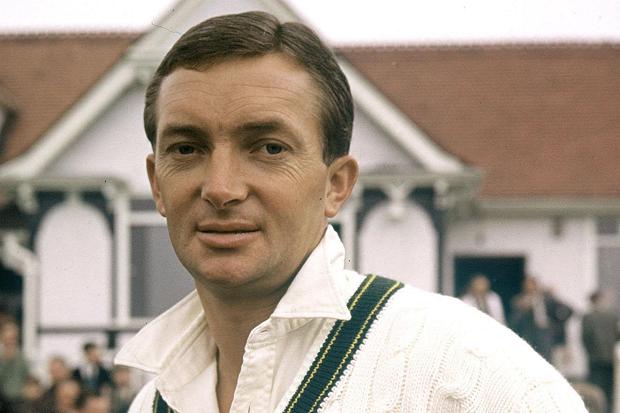 With his father moving to Parramatta and representing Cumberland, Richie grew up in this locality, and learned how to bowl leg breaks, googlies and topspinners under the watch of his father. He studied in Parramatta High School, and at the age of 16, he made his first grade debut for Cumberland, mainly as a batsman. At 18, he was chosen for the state youth team of New South Wales Colts. He was a batting all-rounder in his early years, and was noted for his looping backlift.
♦ You May Also Like ⇒ 10 Unknown Facts about Michael Jordon
8. Professional cricket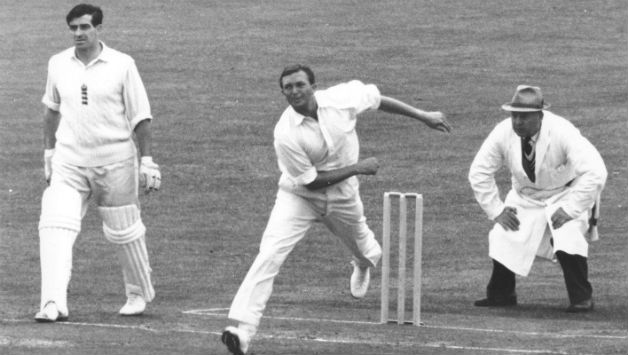 Richie was a right-handed batsman and a right-arm leg spinner, and had his domestic cricket career extending from 1948-64 and his international test career extended from 1952 to 1964. During his career, he played 63 test matches and 259 first-class cricket matches. He scored 2201 test runs and 11719 runs in first class cricket, with an average of 24.45 and 36.50 respectively, and the top scores of 122 and 187 respectively. He also delivered 19108 balls in test and 60481 balls in first class cricket.
♦ You May Also Like ⇒ 10 Unknown facts about Neymar Jr
7. His contribution to Australian cricket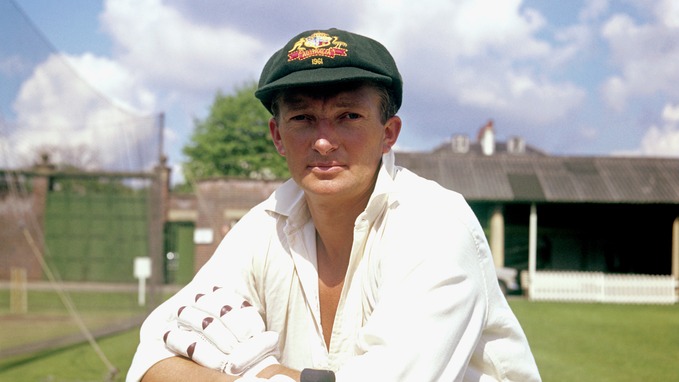 Richie's contribution to Australian cricket during the late 1950s and early 60s is remarkable. He helped restore the country to its position at the top of international cricket, after Australia's slump in the early 1950s. He led the country's test team as a captain from 1958 till his retirement in 1964. He was the first player to have reached 200 wickets and 2000 runs in test cricket. He reached this remarkable milestone in the year 1963, just a year before his retirement from professional cricket. He never lost a single test series as the captain of the national cricket team of Australia.
♦ You May Also Like ⇒ Cricketers Who Died During Matches
6. His recognition from experts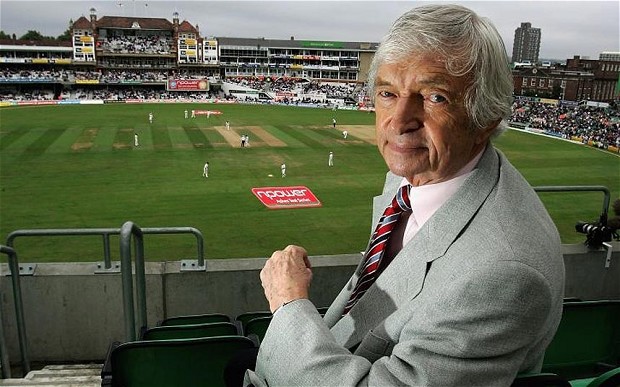 Richie Benaud's skills and contribution made a remarkable difference to his team, and he was hugely regarded for that. He received the respect from the other cricket players from around the world. Even the greatest of sports experts, critics or writers have had the best compliments to give him. English-born Australian journalist Gideon Haigh described him as "perhaps the most influential cricketer and cricket personality since the Second World War." Sri Lankan cricket writer Harold de Andrado wrote, "Richie Benaud possibly next to Sir Don Bradman has been one of the greatest cricketing personalities as player, researcher, writer, critic, author, organiser, adviser and student of the game."
♦ You May Also Like ⇒ Top 10 Highest Paid Cricketers 2015
5. How he protected his spinning fingers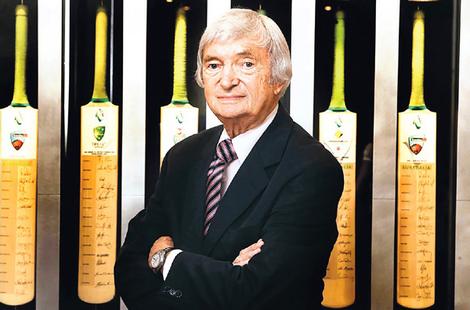 In 1956, when he was in India, he contracted dengue fever. Two months later, he was in New Zealand, where his team was to play three friendly tests. Benaud had not earned his fame yet, went to a local chemist and asked a gentleman named Ivan James for sulphanilamide to prevent passing out. James, noticing some bloody lacerations on fingers, came to know from the then young Benaud that the cuts were about to ruin his career as a spin bowler, and prescribed him Oily Calamine lotion. Benaud used this diligently, and healed and protected his fingers. If he hadn't, the world would perhaps have been deprived of this great talent.
♦ You May Also Like ⇒ Cricket Hall Of Fame 2015 – Top 10
4. Benaud's commencement as a media personality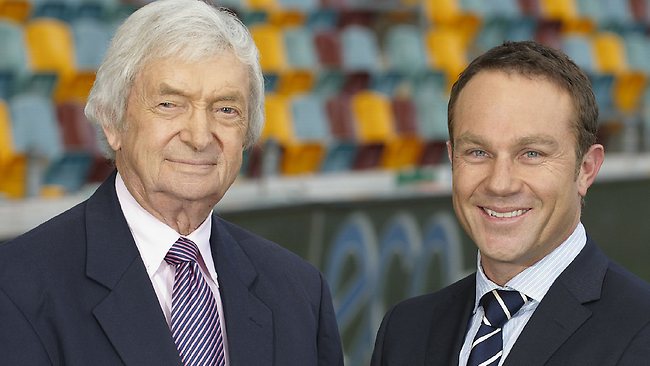 Richie Benaud was on an England tour in the year 1956. Once the tour came to an end, Benaud took the decision to stay back in London, England, so that he could take up a training course as a presenter for British Broadcast Radio. He then kick-started his career in the media, assuming the position of a journalist with the News of the World, as he began as a police roundsman, before he finally became a sports columnist. In the year 1960, he did his first radio commentary gig in the UK at BBC. He then moved to television.
♦ You May Also Like ⇒ 10 Athletes who are also Musicians
3. Commentator and journalist
Though his career in the media had begun while he was still a player, it was after his retirement from playing in 1964 that Benaud took up cricket journalism and commentary as a full-time career. He divided his time between Britain, working for the BBC before joining Channel 4, and Australia where he worked for Nine Network. He made it his trademark to weak a cream jacket during live commentary. This style, suggested by Channel 9 owner Kerry Packer, made his stand out among other commentators.
♦ You May Also Like ⇒ Top 10 Players with Premature End of Career
2. Desktop Richie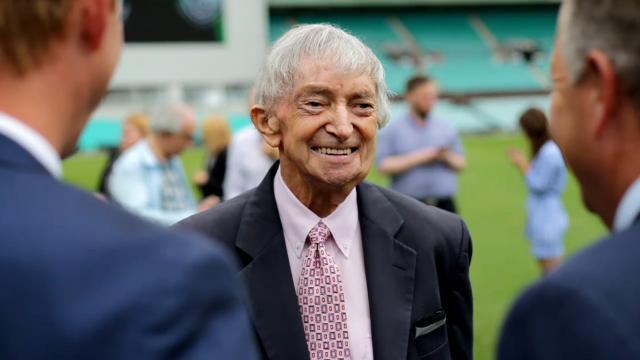 Richie Benaud helped design a computer-based parody of himself, called Desktop Richie, which could give commentary and weather report in Benaud's real voice samples like "Got 'im!" and "That's stumps… and time for a glass of something chilled." It was developed by the software company Turtlez Ltd. and was available for download off the website of Channel 4. Benaud often made sarcastic comments about the advertisement of Desktop Richie, during his live commentary.
♦ You May Also Like ⇒ 10 Unknown Facts about Cricket World
1. Writer Benaud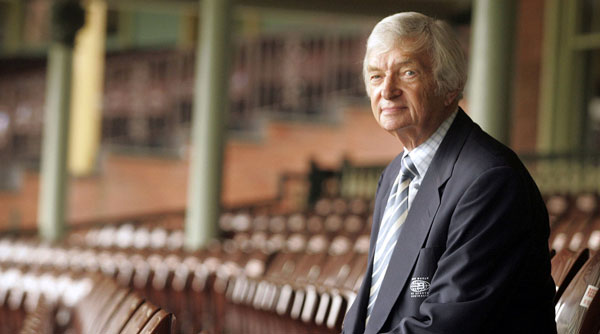 Richie Benaud was also a writer. He authored a number of books, all on cricket. His first book, The Way of Cricket, was released in 1961, followed by two more books in 1962 and 1963. He continued writing several other books till 2010. Of these, in 1998, he also wrote his autobiography named Anything But, which received positive reviews from Harold de Andrado, the Sri Lankan cricket writer, and complimented his skill and talent as a cricketer, as well as his deep understanding and passion.
♦ You May Also Like ⇒ 10 Unknown Facts about Football World
The cricket legend has received several accolades, including being named the Officer of the Order of the British Empire, being inducted the Sport Australia Hall of Fame, Australian Cricket Hall of Fame and ICC Cricket Hall of Fame, being awarded the Logie Award for the Most Outstanding Sports Broadcaster, etc. At the age of 84, Benaud was diagnosed with skin cancer. On 10 April, 2015, Richie Benaud died in his sleep, and left the entire world of cricket mourning the loss of a cricket institution.