Top 10 Players with Premature End of Career
An athlete needs years of training and diligence, and several great performances to gain the position of a star in the eyes of the patrons, or be regarded as a great player with his name written in gold in the history of sports. But, however skilled they might be, they are mere mortals, to, and have no way to deal with what is on their fate. The careers of many of the players meet an untimely end. There might be several reasons for this to happen. For some, it might be a medical or physical condition that incapacitates them. Some players lose their interest in the sport and often move to other career options. The reasons are many, but the end consequence is the same: a premature retirement of a bright sports star from the industry. Let us take a look at Top 10 Players with Premature End of Career.
Top 10 Players with Premature End of Career
1. Jim Brown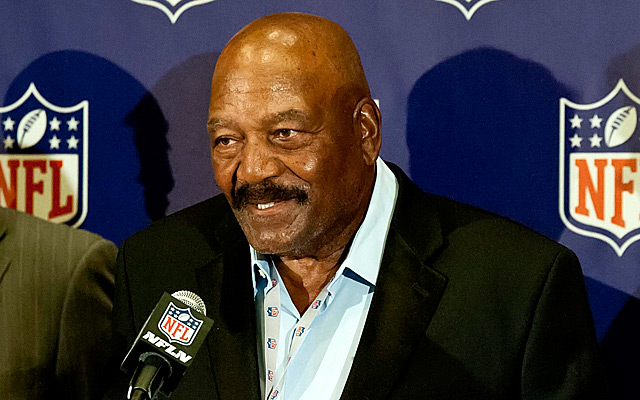 James Nathaniel Brown, popularly known in the world of sports as Jim Brown, is a former American football player. He was born on February 17, 1936 in St. Simons of Georgia, and played as a running back for the Cleveland Browns in the National Football League. He debuted for the team in 1957, and continued till 1965 until he had a premature ending to his football career. He played only for nine season in the NFL, which is an exceptional record. He is considered one of the greatest professional athletes in the history of the US, and was declared the greatest professional football player ever by Sporting News. When he retired at the age of 29, he was the NFL's rushing leader. He acted in a western action film called Rio Conchos before the 1964 season, and entered the field of acting after the end of his sporting career, much to the frustration of Browns owner Art Modell.
♦ You May Also Like ⇒ Top 10 Most Popular Sports in the World
2. Björn Borg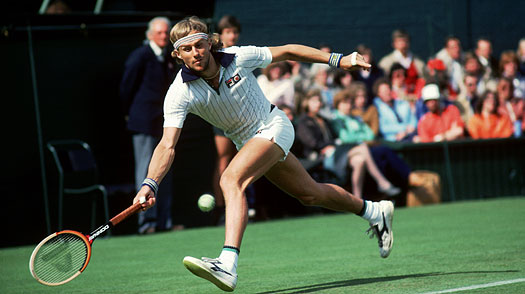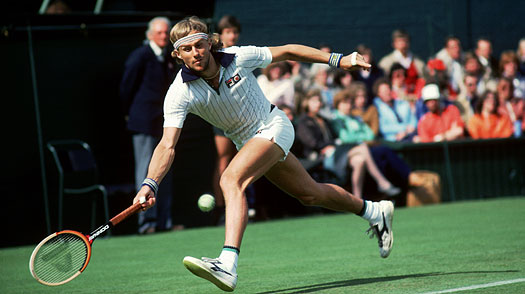 Björn Borg is a former Swedish tennis player. He was born on June 6, 1956, in Södertälje of Sweden, and became a professional tennis player in the year 1873. After a brief but successful career, he retired in April, 1983, and had another short failed stint from 1991 to 1993. Retired when he was just 26 years old, and within that age, he had already achieved the position of the World No. 1. He achieved 11 Grand Slam singles titles, with 5 consecutive Wimbledon titles and 6 French Open titles. He is considered as one of the greatest tennis players of all time. He won 41% of the Grand Slam singles tournaments in which he participated. He has several other feathers in his hat, and is the first player to have earned more than one million dollars in the form of prize money from his participation in a single season, which was in the year 1979. Yet, he surprised the world of tennis by retiring at the prime of his career, which is believed to be because his passion for tennis dwindled.
♦ You May Also Like ⇒ Top 10 Sports Magazines of All Time
3. Sandy Koufax
Sanford Koufax, popularly known in the world of sports as Sandy Koufax, is a retired American baseball player. He was born on December 30, 1935, in Brooklyn of New York. He was a left-handed pitcher for the Brooklyn/ Los Angeles Dodgers in the Major League Baseball. He debuted in the MLB in June 1955 for the Brooklyn Dodgers, and then retired after a brief career in October 1966. In 1963, he was named the National League's Most Valuable Player, and in 1972, he became the youngest player to ever be inducted to the Baseball Hall of Fame at the age of 36 years and 20 days, both of which went his way several years after his premature retirement. He was at the peak of his career when he decided upon giving up the sport, since he had a chronically arthritic left arm. Due to lack of surgical solutions for baseball players at that time, he could have lost the ability to use it.
♦ You May Also Like ⇒ 10 Most Popular Athletes on Social Media
4. Barry Sanders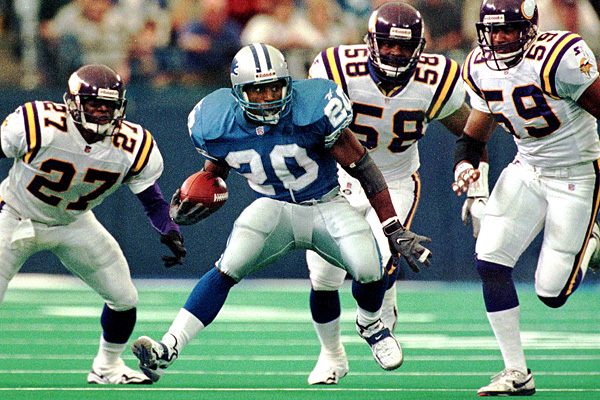 Barry Sanders is a former American football player. He was born on July 16, 1968, in Wichita of Kansas, and he played as a running back in the Detroit Lions in the National football League. He debuted in 1989 and retired in 1998. He was ranked as the most elusive runner in NFL history by NFL Top 10, topped the list of the greatest players never to reach the Super Bowl, and was also a member of both the college and professional football halls of fame. With an average of more than 1,500 rushing yards in each season, Sanders retired from the sport when he was only 1,457 yards short of holding the first place on the list of players with NFL all-time rushing records at that time. His retirement came as a shock to the entire world of sports. He retired out of frustration with the lack of success of the Lions, when he himself had neither medical conditions, nor any other problem.
♦ You May Also Like ⇒ Forbes Highest Paid Athletes 2015
5. Magic Johnson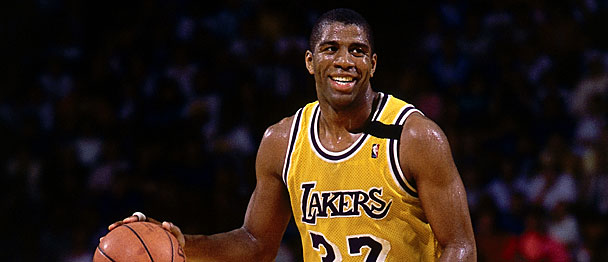 Earvin Johnson, Jr., popularly known as in the world of sports as Magic Johnson, is a retired American basketball player. He was born on August 4, 1959, in Lansing of Michigan, and played as the shooting guard with the Los Angeles Lakers of the National Basketball Association. His professional career began in 1979 and continued till he retired in 1991, only to have a brief stint in the year 1996 again. He achieved a championship, as well as a NBA Finals Most Valuable Player Award in his rookie season. In 1991, he announced his retirement, an abrupt decision, and shocked the world with the declaration that he had contracted HIV. His participation in the 1992 All-Star Game, after which he won the All-Star MVP Award, was met with protests from fellow players. He retired for 4 years, and returned in 1996, to play 32 games for the Lakers, after which he retired.
♦ You May Also Like ⇒ Top 10 Best Looking Male Athletes
6. Thurman Munson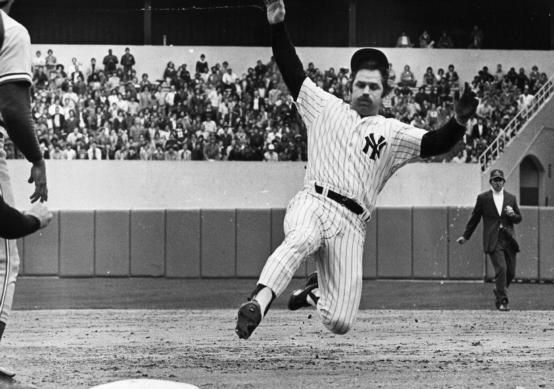 Thurman Lee Munson, popularly known in the world of sports as just Thurman Munson, was an American Major League Baseball player. He was born on June 7, 1947, in Akron of Ohio, and was a catcher for the New York Yankees. His MLB debut was in the year 1969 and was a part of the season for 11 years, till his sudden demise in the year 1979. He was a perennial All-Star, and was the only Yankee to achieve not just the Rookie of the Year but also the Most Valuable Player awards. He was considered the 'heart and soul' of the Yankees, and became the team captain for the first time since Lou Gehrig. He led his team to three World Series appearances between 1976 and 1978, of which, the Yankees won two in 1977 and 1978. But, in 1879, he was practising landing his Cessna Citation at Akron-Canton Airport, and crashed the vehicle. He died of asphyxiation from a broken neck.
♦ You May Also Like ⇒ 10 Amazing TV commercial by Athletes
7. Steve Prefontaine
Steve Roland Prefontaine was an American runner. He was born on January 25, 1975, in Coos Bay of Oregon. He competed in the 1972 Olympics in the middle and long-distance divisions in which he specialized. He, along with Bill Rogers, Frank Shorter and Jim Ryun, generated enough media coverage to inspire the "running boom", i.e. he helped build the popularity of running back in the 1970s. He is still a record holder as an American for the 2,000 meter and 3 mile races. His prowess in the events of 10,000 meters, 5,000 meters, 2 miles, 1 mile and 1,500 meters led him to the Summer Olympics in the year 1972, though he was unable to win a medal there. He was also noted for his moustache and his locks. At just 24, his career was cut short by a car accident in 1975. He crashed his car, and there is a disputed theory that he was under the influence of alcohol while driving.
♦ You May Also Like ⇒ 10 Most Hyped Shoes of Winter 2015
8. David Duval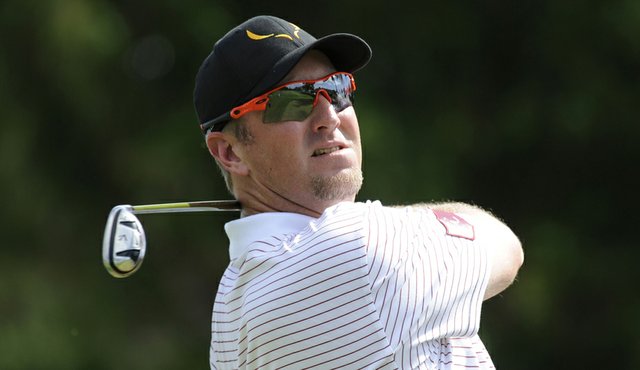 David Robert Duval, popularly known in the world of sports as David Duval, is a former American World No. 1 Golfer. He was born on November 9, 1971, in Jacksonville, Florida, and competed in the PGA Tour. He became a professional golfer in the year 993, and has achieved 19 victories. This quiet man ascended to the position of World No. 1 in the year 1999, and in 2001, when he was 29 years old, Duval won in the Open Championship. But, after that, his career started to plummet, as he dropped out of top 200 on the money list of PGA Tour in the year 2003. He had had to go through the sectional qualifying as well, just so that he could get a spot in the 2009 US Open, where he tied for second. There are several theories about his back and wrist problems, vertigo and personal issues to which his deteriorating performance is attributed. He declared his retirement in 2014.
♦ You May Also Like ⇒ 10 most beautiful Wives and Girlfriends of Footballers
9. Andrés Escobar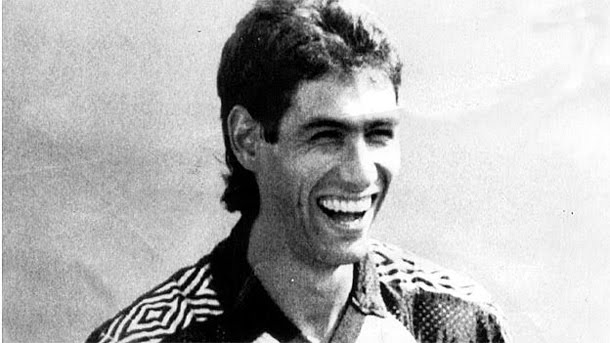 Andrés Escobar Saldarriaga, popularly known in the world of sports as Andrés Escobar, was a Columbian football player. He was born on March 13, 1967, in Medellin of Columbia, and played as a defender for Atlético Nacional, BSC Young Boys, and the national football team of Colombia. He was only 27 years of age when his career, and everything else, came to a stop due to his death in the year 1994. It is sad enough when a youthful person's dreams are shattered by death. But this, time, it was no natural death, or illness or accident that took him. Escobar was murdered. In the FIFA World Cup of 1994, Columbia faced the United States in the group stage. Escobar made the mistake of scoring own goal. Columbia got eliminated from the competition, and upon returning, he was murdered, despite his efforts to change the image of the country in the world of football.
♦ You May Also Like ⇒ Top 10 FIFA World Cup Venues
10. Pat Tillman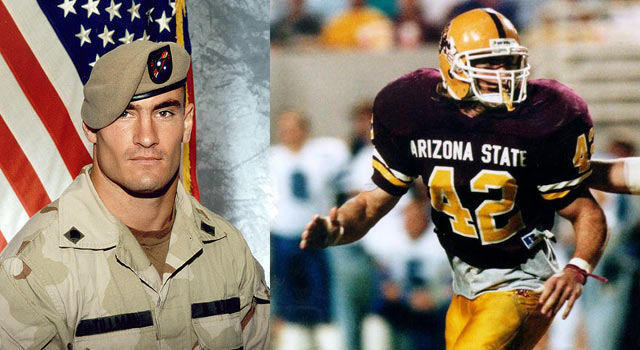 Patrick Daniel Tillman, popularly known in the world of sports as Pat Tillman, was an American football player. He was born on November 6, 1976, in Fremont of California, and he played the safety position for the Arizona Cardinals in the National Football League. He debuted for the Cardinals in the year 1998, and played for the team till 2001. Tillman was a man of principles, which is why he had the capability to turn down a 5 year contract offer of $9 million from St. Louis Rams, all out of his loyalty for the Cardinals. It was his principle that once again came in the path of his football career, because in 2002, he turned down an offer of $3.6 million over 3 years, but this time, it was the Cardinals' offer that he refused. Having finished the 2001 season with the Cardinals, he retired from football to join the US Army, after the 9/11 attack. He died in a friendly fire incident.
♦ Get Some Inspiration From ⇒ Farhan Saeed: A Disabled Cricket with an Unbreakable Spirit
Thus, we have seen that the players have had several reasons for retiring from the game. For some, the decision was justifiable, bout for many, it was not, at least in the eyes of the fans or the teams they were a part of. Many had no choice but to retire. Whatever be the reason, it is these premature retirements have only meant one thing: the deprivation of the world of sports from some potentially great moments.