The 10 most beautiful Wives and Girlfriends of Footballers
1.Irina Shayk
Player: Cristiano Ronaldo
Profession: Model
The Russian model and the Portuguese national are romantically involved since 2010. Ronaldo's son was born in the same year. Sensationally, Irina Shayk is not the mother of the little baby, but Ronaldo holds the identity of his son secret till date.
2 Michela Quattrociocche
Player: Alberto Aquilani
Profession: Actress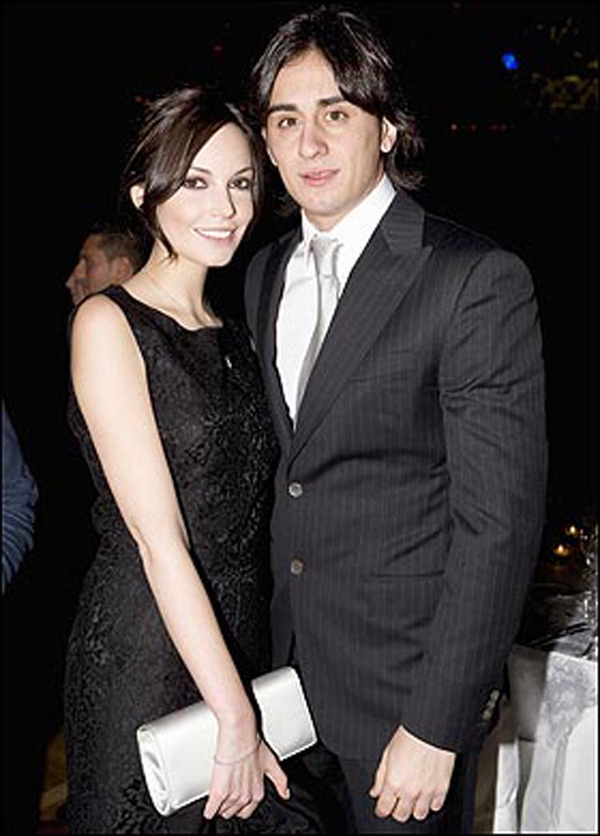 The Italian actress Michela Quattrociocche and the Italian footballer are married and have a 3 year old daughter. The couple is happily married.
3. Shakira
Player: Gerard Piqué
Profession: Singer
Despite the age difference of ten years (he's younger) Shakira and Catalan footballer Gerard Piqué are officially a couple since 2011.
In January 2013 their son Milan came to the world.
4.  Sara Carbonero
Player: Iker Casillas
Profession: Sports journalist and TV reporter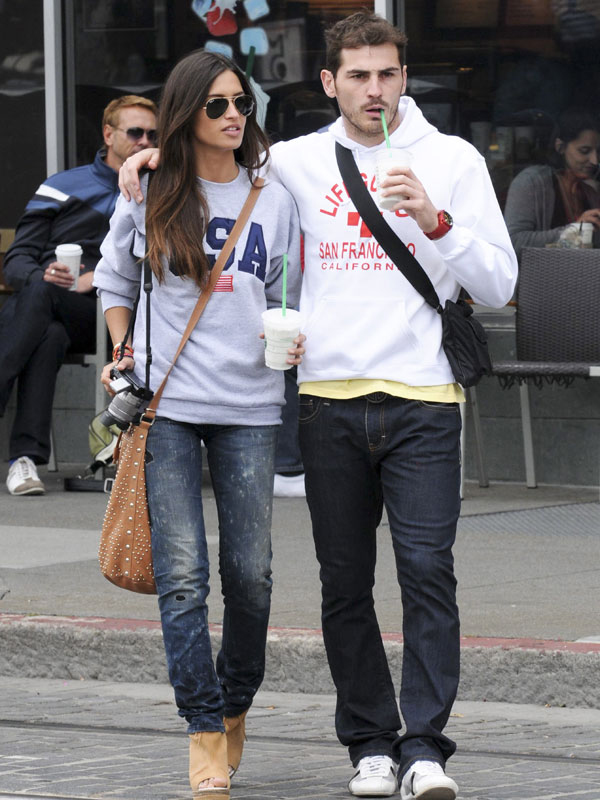 The Spanish goalkeeper Iker Casillas and the beautiful TV presenter are engaged since January 2014 and are parents of a son.
In 2009, she was named in the American edition of FHM's most beautiful sports journalist in the world.
5. Yolanthe Sneijder Cabau
Player: Wesley Sneijder
Profession: Actress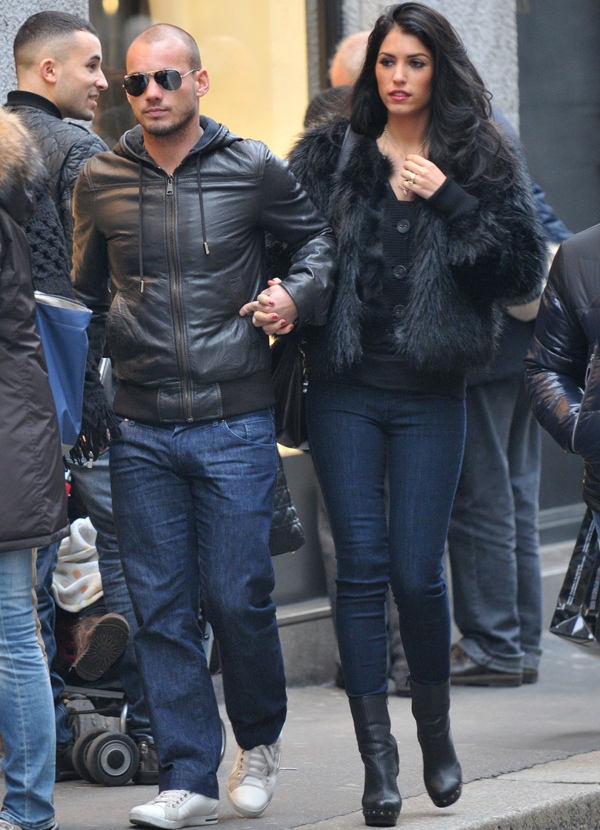 The Spanish-Dutch actress is in a relationship with the Dutch national soccer player Wesley Sneijder since 2009.
She took his name in 2010 after their marriage in the same year.
6. Gabriella Lenzi
Player: Neymar
Profession: Model
The Brazilian football player and the beautiful model with more than 404 000 Instagram followers are rumored as a couple since 2014.
The relationship is not officially confirmed.
7. Edurne Garcia Almagro
Player: David de Gea
Profession: Singer
The girlfriend of the Spanish football goalkeeper is a Spanish pop star. She enjoys a huge fan following not only in Spain but throughout Europe.
8. Lena Gercke
Player: Sami Khedira
Profession: Model and presenter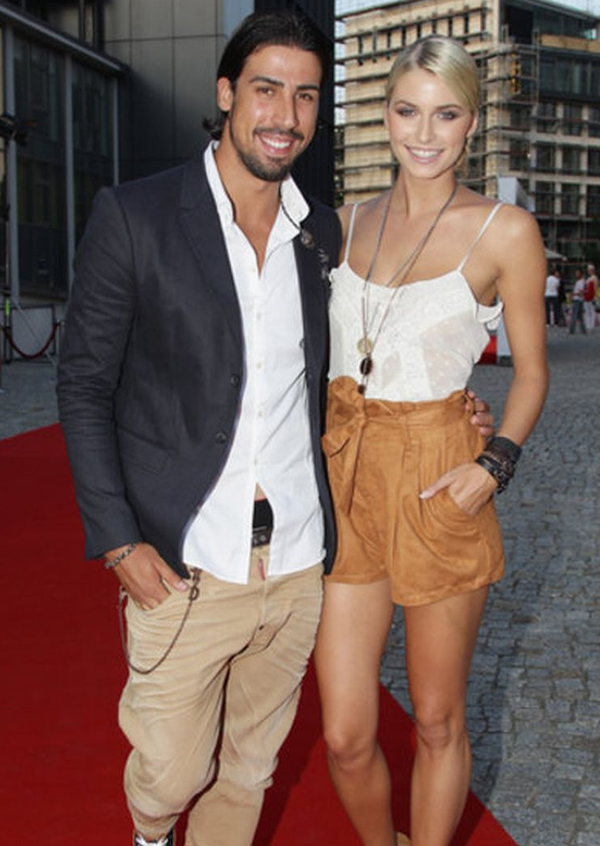 The model won in 2006 the first season of "Germany's Next Top Model".
In 2012, a possible engagement with the German international Sami Khedira was speculated.
9. Ludivine Sagna
Players: Bacari Sagna
Occupation: Model
Ludivine Sagna and the French defender Bacari Sagna are married and have two children. The couple enjoys very good relations.
10. Mandy Capristo
Player: Mesut Özil
Profession: Singer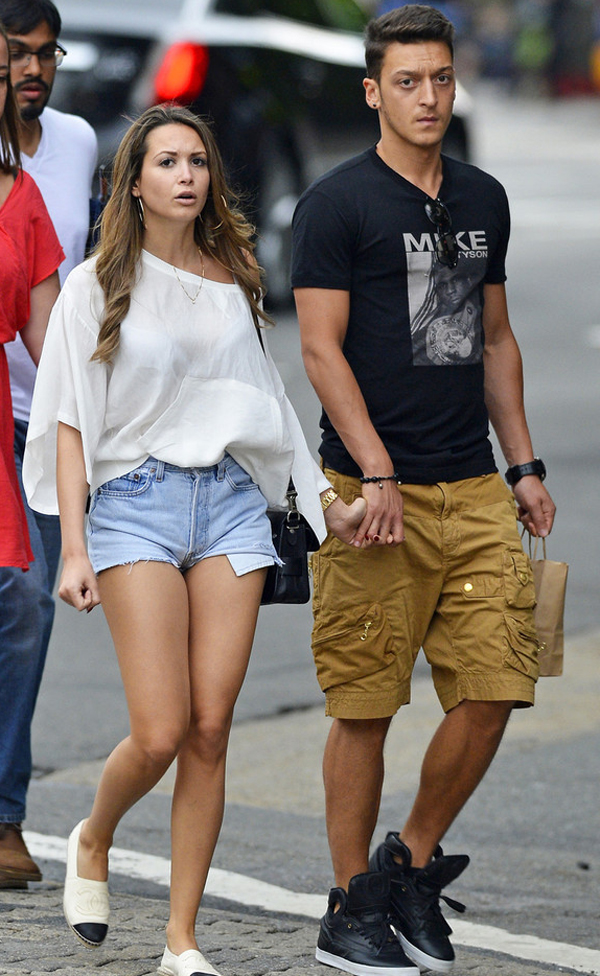 The pretty singer won the German casting show "Popstars" in 2006 and was until 2010 a member of the band Monrose.
Since 2013 she is dating the German midfielder Mesut Ozil. Mandy is adored by millions in Germany.
You May Also Like Related Articles: