Shaquille O'Neal, Lebron James, Steph Curry, Tiger Woods, Roger Federer, Rafael Nadal, Christiano Ronaldo: the list just goes on and on. You often see these athletes driving million-dollar cars, living in expensive mansions, and topping the Forbes list of most paid sports players from time to time. These people are the reason why many others opt for a career in sports. However, these celebrities are not the only career path in the sports world.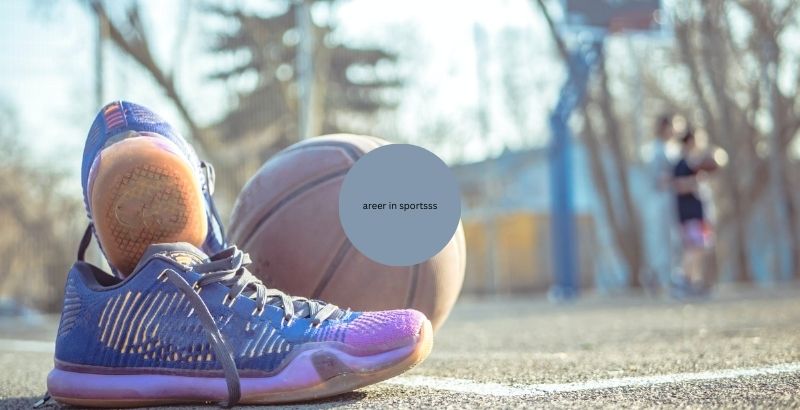 The sports industry is valued between $500 and $600 billion, employing more than 450,000 people while also showing an impressive growth rate of 7% per annum in the US alone. These stats show potential in the industry and support the fact that this field offers sustainable employment opportunities. What are some of the careers available in this segment, though? Well, the list that follows may surprise many people for the roles that it defines.
Are you a student or a professional looking to follow a career in sports? Here are a few lucrative options for you:
Athletic director and scout
These are two separate professions with distinct job descriptions. Athletic directors lead the athletic departments in educational institutes, overseeing the facility's day-to-day operations. They are also in charge of public relations for their teams, the school, and the players. Moreover, it may vary from institution to institution, but some directors also handle budgets and supplies.
Athletic scouts, on the other hand, are responsible for watching university and college students. Their role is to identify potential talents with the skills to play in the major leagues.
Athletic trainers and coaches
Requiring at least a bachelor's degree, or in some cases even completing a graduate certificate in nutrition online course, athletic coaches and trainers are integral in the development of players. Responsible for the fitness and health of athletes, these professionals work not just in schools, but a host of other places like medical facilities, fitness centers, and gyms. Athletes also hire them on an individual basis, in which case, depending on the player, the payscales can be quite lucrative.
Athletic trainers and coaches guide players in a way that helps them prevent serious injuries that can hinder their careers. They also treat injuries if and when they happen. Moreover, they are responsible for ensuring players get proper nutrition regularly.
Facility operations manager
Sometimes also referred to as arena managers or stadium operations executives, these professionals handle the management as well as operations of various sports venues. Any task that falls under the domain of keeping the arena functioning smoothly is the purview of a facility operations manager. They are involved with scheduling, coordinating, and managing events, looking into the sale and purchase of various facilities, staff management, redesigning, or various other related tasks.
The requirements for these jobs include operational and strategic skills, effective communication, and a knack for leadership.
Kinesiologist
A kinesiologist conducts muscle tests and creates therapy regimens to enhance their performance. They might be able to spot any imbalances in the body's structural, chemical, and emotional energy that cause stress and offer rehabilitation to get rid of them. Offices, laboratories, recreation centers, hospitals, schools, and residential facilities are just a few of the places kinesiologists can work at.
Kinesiologists are employed by businesses that design and carry out personal fitness programs for clients or that carry out research on human mobility. The career is relevant to sports because muscle function and integrity are crucial to ensuring player fitness and health.
Sports massage therapist
Deep tissue massage from professionals known as sports massage therapists help sports players recover from sore muscles. Their action reduces discomfort, averts future damage, improves flexibility, and loosens lactic acid knots. They can also recommend strategies to help patients recover their health following an injury by using specialized rehabilitation programs.
Athletes that need muscle conditioning and have high performance rates are typically the clients of sports massage therapists. Sports massage therapists are an integral part of every sports team; some athletes even have personal therapists. Therefore, while the national average salary for this profession may be $82,670, some individuals can make significantly more.
Sports psychologist
Professionals in mental health who specialize in assisting athletes in achieving their peak performance are known as sports psychologists. Their primary role is to create therapy programs that can aid injured athletes in their mental and emotional recovery. They also offer players advice on how to deal with anxiety and the strain of competition.
For professional or high school and college sporting teams, sports psychologists frequently serve as a source of inspiration for driving the athletes' greatest efforts. They are some of the most highly-paid individuals in the sports fields because they are sometimes responsible for inculcating that winning spirit in players and teams.
Umpires and referees 
For anyone who loves sports, these professions require no introduction. With no specific educational requirements but an extensive knowledge of the game, relevant certifications, and the ability for vigilant oversight being a must, referees and umpires officiate various games around the world.
Almost every game has its rules. In most cases, these professionals are found on the field, ensuring that these guidelines are followed at all times. Umpires have the authority to penalize players that break the rules, and their decisions are usually final.
Careers in sports media
The broadcasting and marketing of sports is a gigantic industry and employs hundreds of thousands of people in various capacities. Each person has a different responsibility they can make lucrative salaries for.
Some of the professions that fall under this category include anchor persons, social media managers, broadcasters, photographers, writers, editors, producers, and production assistants, to name a few. These individuals can find work with various media houses or digital streaming platforms managing the filming or reporting of sports events across the globe.
Conclusion
Sport is a diverse field with hundreds of different types of games and competitions held around the world. While only the players and their managers get airtime on mainstream media, there are large teams working behind the scenes for various purposes. Therefore, the diversity of careers in the field of sports is extensive. From therapists to nutritionists, from coaches to referees, a lot of individuals work in collaboration to find, develop and maintain the skills as well as the performance of athletes all over the world. These professionals are responsible for the games to continue and for spectators to enjoy them.