Top 10 Celebrity Fitness Gurus
Celebrities in the industry of entertainment today are required to be fit and look fit. They are expected to have a great body, to acquire which they have to do a lot of hard work. But, this hard work is not a self-achieved regime, and most stars, who are known in the industry for their fitness, have to admit that they have had a lot of help from their trainers. The trainers who take care of the body and exercise of the celebrities, as well as their food habits, have a thorough knowledge in this regard, and have gained such fame and wealth for the work they do that they are nothing short of celebrities themselves. Mostly body builders and former athletes, the celebrity body builders belong to the same clan of great build and fitness. Let us take a look at the Top 10 Celebrity Fitness Gurus of All Time.
Top 10 Celebrity Fitness Gurus of All Time
1. Arnold Schwarzenegger
The name of Arnold Schwarzenegger comes up whenever the words fitness or body-building comes up. He is the most popular body-builder who went on to be a Hollywood actor, and later even became a famous politician. His interest in this field began back in the 60's, and he even went AWOL from his army services to participate in the Mr. Universe competition, which he won. From 1966-68, he was in Munich, attending business school and simultaneously training and working at a gym there. Even as an actor, he has remained a writer in the field of body-building, sharing health and body-building tips through magazines, documentaries, etc. He has great contribution to the sport.
You May Like: Most Difficult Sports to Play
2. Cassandra Forsythe-Pribanic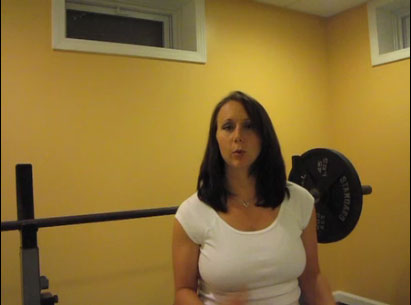 Cassandra Forsythe-Pribanic is a nutritional expert and a registered dietician, with a Master's degree in Human Nutrition and Metabolism. She is also a certified sports nutritionist, who has the co-authorship of a book meant to help women gain muscle-success, under her belt. She also runs a chain of fitness facility in Connecticut, named Fitness Revolution Vernon, after having received her Ph.D. from the highly recognized University of Connecticut in the subject of Kinesiology. She has had great academic success, as well as in the form of a writer, and her book is hugely popular for being helpful. Apart from that, she is also practically experienced in helping people stay fit and healthy.
You may Like: Most Popular Sports in the World
3. Joe Weider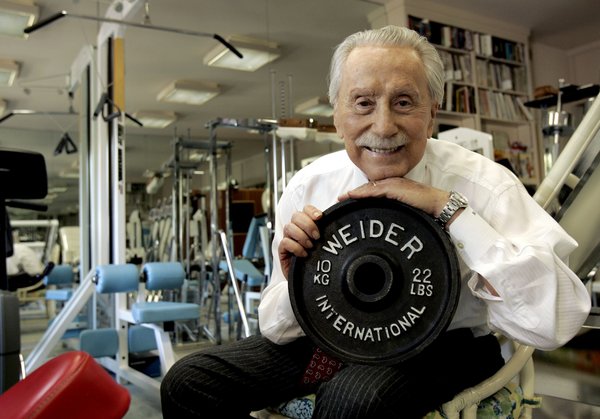 Joe Weider has made such huge contributions to the industry of body-building and training that he is often referred to as the father of body-building. He was the co-founder of the International Federation of Bodybuilding or IFBB, along with his brother, Ben Weider, as well as the creator of the Mr. Olympia, Ms. Olympia and Masters Olympia contests. He also published several fitness and body-building magazines, alongside manufacturing a line of fitness equipment and supplements. Thus, it is safe to credit this man with the popularity of the supplementary industry in healthy living. He has provided training to a number of bodybuilders who carved their own niche in this industry.
You may Like: 10 Spots for Adventure Sports
4. Tracy Anderson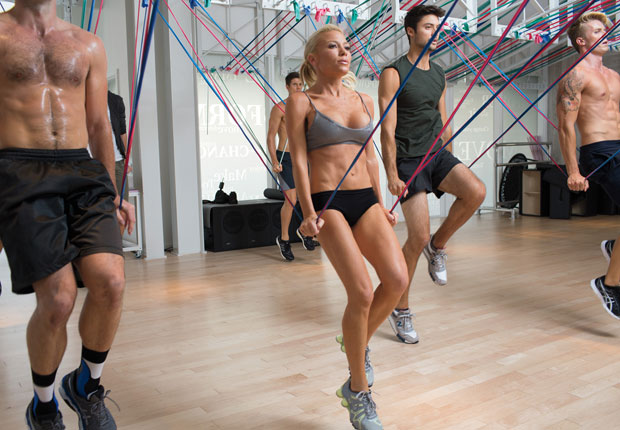 Young and beautiful Tracy Anderson is a sought-after name in Hollywood among the women who want to look like Madonna or Gwyneth Paltrow, Tracy Anderson has developed her own method of training, aka the Tracy Anderson Method of physical training. This is essentially a fitness program that is more Pilates-based, and is being introduced at the modern fitness studios. With her first studio opening in Tribeca, New York in 2009, she has accelerated fast in her career, and opened more studios in Asia and Australia. She did not stop at inventing her training method. She also invented a new type of machine, the hybrid body reformer, and has developed age-defying moves.
You may Like: Hottest Female Sports Newscasters
5. Bill Phillips
Bill Phillips is most famous as the author of the fitness and health related books, Body for Life: 12 Weeks to Mental and Physical Strength, and Eating for Life. He was the editor-in-chief of the Muscle Media magazine. He is also the former CEO of the performance nutritional supplement company named EAS. It is with this brand of performance nutrition products that he has absolutely revolutionized the entire face of the supplement industry. He also popularized the transformation contest, promoted among fitness trainers and companies. He started his career with training bodybuilders the use of steroids, and went on to become the big-time author with a great physique.
You may Like: Hottest Female Tennis Players
6. Krista Scott-Dixon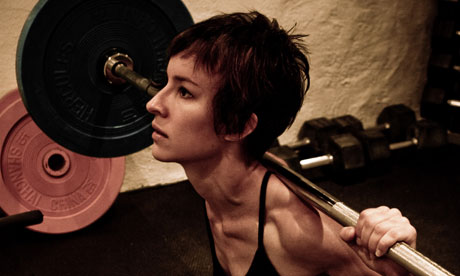 Krista Scott-Dixon fitness trainer who is an expert at her job. The most remarkable thing about her is that, she is very inspirational. She is currently the editor-in-chief of Spezzatino, an online food magazine which is famous for its participation in the charitable activities and raising money for Healthy Food Bank. With a Ph.D. in Women's Studies, she is known for the effects she can bring with her powerful writing in this field, especially in her blog, Stutuous.com, followed by new strength trainers, as well as experienced bodybuilders. It includes book reviews, programs and tips for prenatal and postnatal conditions, interviews, etc. All in all, it has something for every reader.
You may Like: Best Looking Female Athletes
7. Jack LaLanne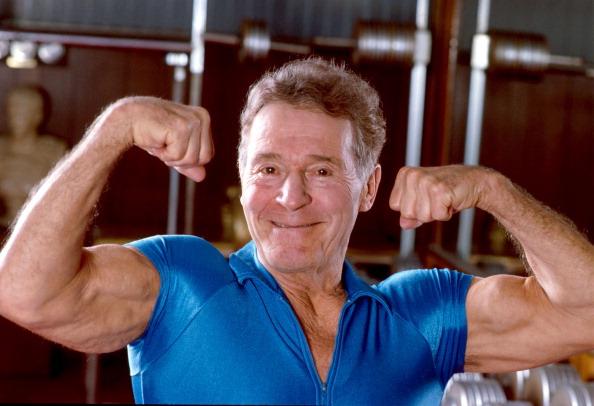 Jack LaLanne was a fitness expert and a motivational speaker, and made huge contributions to the industry of professional fitness. Many of the plate-loaded machines used by bodybuilders today were created by LaLanne. He turned into a celebrity in his nation, long before the days of Atkins diet or Richard Simmons, and did so by eating healthy. Thus, he became the most reliable fitness guru to follow, for those interested in building their body by a healthy diet and exercise on a regular basis. He had his own television show, too, which was aired for the first time in the year 1951 in San Francisco. The show went national in the year 1959, and stayed on air as a popular show till mid-80s.
You may Like: 10 Worst Looking Male Athletes
8. Valerie Waters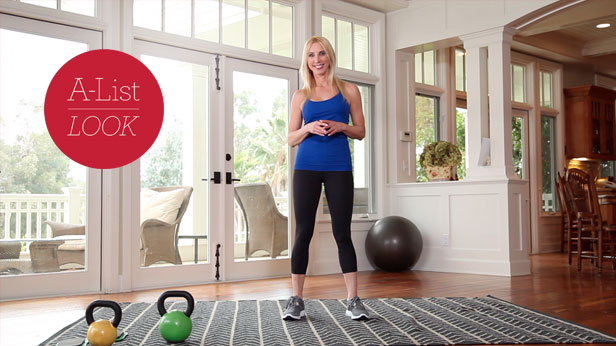 Valerie Waters has a pretty-girl-next-door air about her, but this woman has already earned 17 years' worth of experience of working with top celebrities, preparing them before their magazine shoots, special events, award ceremonies, or even the roles in movies that require a special look. She is known in the industry for being able to produce fast results. For her experience and fast results, she is unofficially the holder of the premier personal trainer title, and has been on some of the most known publications such as Self, People, Vanity Fair and In Style. The elite in Bollywood reach out to her for solving their problems. She also develops programs on fitness, nutrition, etc.
You may Like: 10 Worst Looking Female Athletes
9. Jake Steinfeld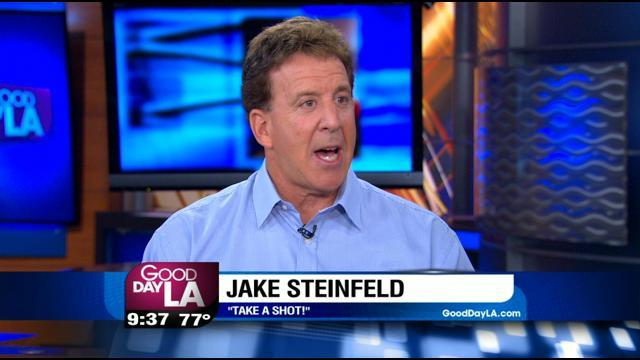 Jake Steinfeld is one of the top names of today's personal fitness training field, with his career beginning more than 30 years ago. He is the chairman and CEO of Body by Jake Global, and his contributions in the industry of fitness are varied, having offered successful exercise equipment like the Tower 200 which was launched by him in the year 2009, along with five time MMA champion Randy Couture. Steinfeld believes that exercise should never be tedious, and should instead be fun and easy, such that people remain motivated. His FitOrbit is a web platform solution for professional trainers and consumers to meet. People get the opportunity to maintain a healthy life through it.
10. Kelli Calabrese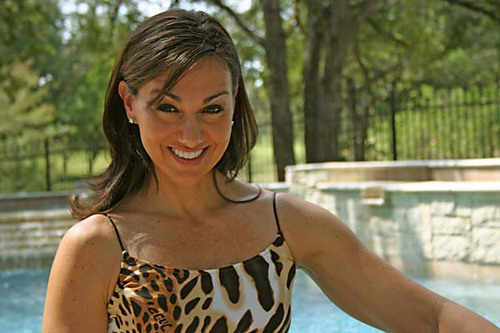 Kelli Calabrese is a multi-faceted talent in the industry of fitness training. She has her own business, is an author and editor, an international presenter and also a fitness expert. He is extremely passionate about fitness, and it began when she was just 13 years of age, at which point, she joined a fitness class. She has a history of heart disease and cancer in her family, and this led her to make a conscious decision at an early age to prioritize health and fitness. In fact, she received her fitness certification at the age of 17, and by 22, she acquired three science degrees. Today, she has a total of 20 certifications, which also authorize her to help children, as well as people with special needs.
There are several other great fitness gurus in the industry. These people constantly work to develop new programs, moves, stretches, health supplements, machines, etc. to improve the health and looks of people. Though not often credited, the fitness experts are actually greatly knowledgeable in the sport of body building, which is also visible from the physique and health conditions.