facts about Neymar
After coming in the third position in 2010, Neymar, at the age of 19, won the 2011 South American Footballer of the Year award. He continued his legacy by winning the same award again in 2012. He led his team Santos FC to the final of 2011 FIFA Club World Cup and won the Bronze Ball. In 2013, Neymar was selected as a member of Brazilian national team by Luiz Felipe Scolari for the 2013 Confederations Cup. He won the golden ball for the best player of the tournament on that occasion. Neymar scored four goals and received the Bronze Boot as the tournament's third highest goal scorer. Neymar was ranked as the sixth best player in the world by The Guardian on December 2013. He was also secured his place in the World Cup All Star XI in 2014. There are so many things a football fan should know about this football prodigy, and here is the list of 10 Unknown facts about Neymar.
You May Also Like: 10 Unknown Facts about Lionel Messi
10 Unknown facts about Neymar
1. He Scored His 100th Professional Goal on His 20th Birthday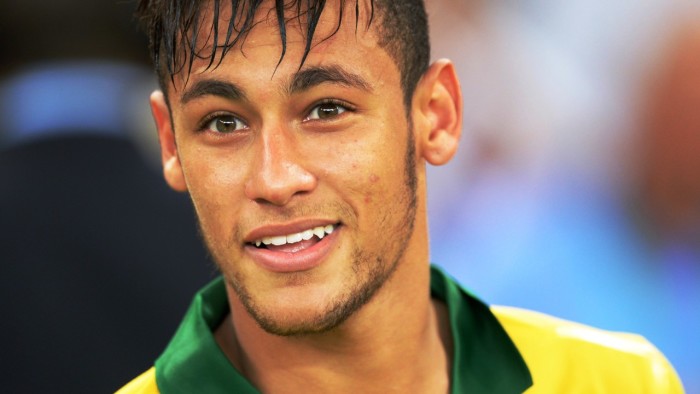 Neymar Jr. with his real name Neymar da Silva Santos Jr. was born in Mogi das Cruzes, São Paulo, Brazil on February 5, 1992. He is the son of Neymar, a former professional Brazilian soccer player, and followed his father's legacy. He joined Santos FC through the youth system at the age of 11. He continued playing for that club at professional levels till his recent transfer to Barcelona. One of his marvelous shot won FIFA Goal of the Year in 2011, and on the same year he also led Santos FC to its first Copa Libertadores in last 48 years. Neymar completed his 100th goal as a professional football player on his 20th birthday on February, 2012. This achievement came while playing against Palmeiras in the Campeonato Paulista.
You May Also Like: Unknown Facts About Michael Jordon
2. He Nearly Joined Real Madrid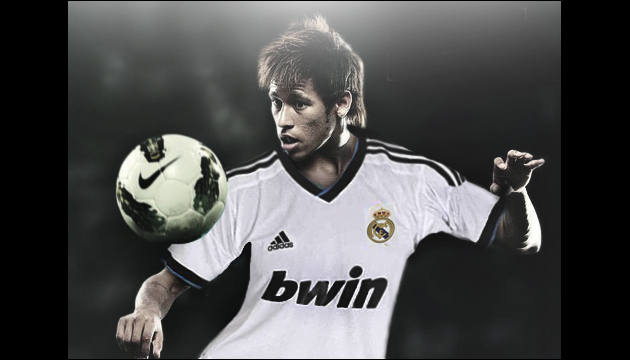 As a child prodigy, his skills were spread as far as Europe. His agent, Wagner Ribeiro, who is introduced to him by Betinho, another well-respected agent, was first brought the offer to play for Real Madrid to him. Real Madrid primarily selected him, after Wagner's pitching of his CV to them. Neymar visited Europe for the final selection session and stayed for 19 days in the training camp in Spain when he was just 14 years old. He scored 27 goals in various training sessions during those 19 days. Real Madrid was so impressed by him that they wanted to sign him, as soon as possible. Then, his former club Santos FC came into the scenario and offered him a handsome amount of money so that he could stay in the squad of his own team.
You May Also Like: 10 Amazing Fact about LeBron James
3. He Is the Only Brazilian Athlete to Be on the Cover of TIME Magazine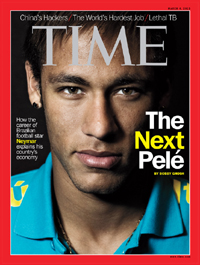 His agent and his beloved father revealed On 25 April 2013 that Neymar would leave before the 2014 FIFA World Cup for Europe, leaving his former team Santos FC.  On 26 May, he played the last match for Santos against Flamengo. 2013 was a successful year for him. Along with his rising popularity, he was also selected for the cover of the Time magazine. His cover edition was published in February 2013, and the issue included an article titled, "The Next Pelé" and subtitled "How the career of Brazilian football star Neymar explains his country's economy." He is the only Brazilian athlete to receive this honor in history.
.
.
You May Also Like: 25 Interesting Facts About Tendulkar
4. West Ham Was the First Club to Make a Bid for him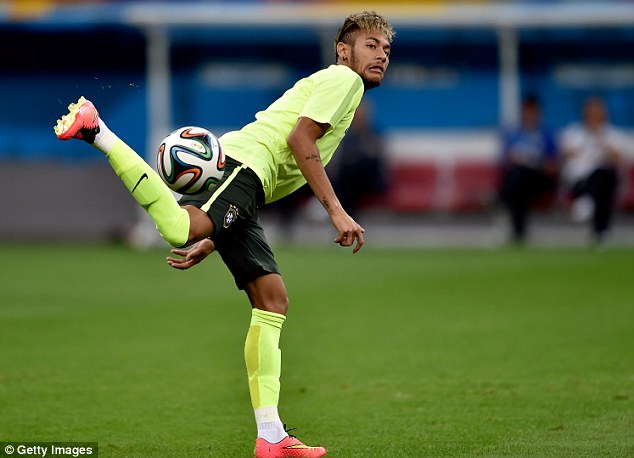 After his success was widely admired in Brazilian football league, Chelsea is the first club who tracked Neymar and gave him an amazing offer for his transfer, back in 2008. The Blues tried to convince him for the transfer for about two long years. But they were in difficulty to meet his asking price for it. West Ham is the first club which officially bid for Neymar in 2010, when he was just 18 years old. West Ham offered him an astonishing contract price of €16 million. That is also a record for West Ham's history of transfer, as they paid the highest amount till bidding for Neymar to Craig Bellamy which is €7.5 million.
You May Also Like: Top 10 Home Grounds of Soccer Clubs
5. He Is the World's Most Marketable Athlete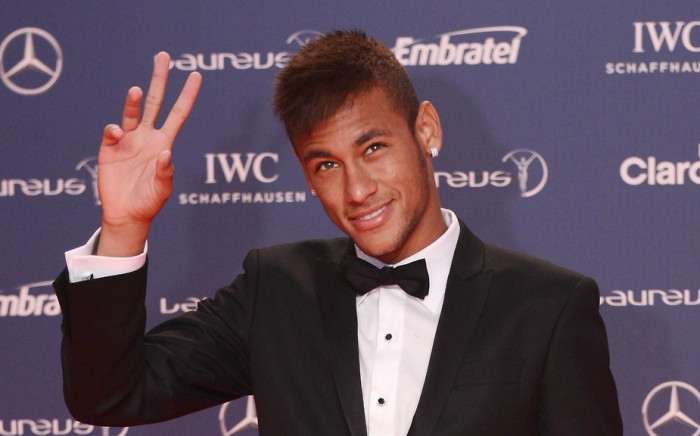 Neymar, the Brazilian prodigy, is the most marketable sportsperson in the world. He achieved the top rank in the list of 50 Most Marketable Athletes by SportsPro magazine. He defeated stars like Lionel Messi, Christiano Ronaldo, Usain Bolt and racing champion Lewis Hamilton, while reaching the top position to be the most marketable athlete. SportsPro editor-in-chief, David Cushnan, said "Essentially the crux of it is we are trying to predict marketing value over the next three years. We're trying to forecast who is going to be worth investing from a sponsorship point of view but also who perhaps offers real value for money."
You May Also Like: Amazing TV commercial by Athletes
6. He became a father at just 19 years of age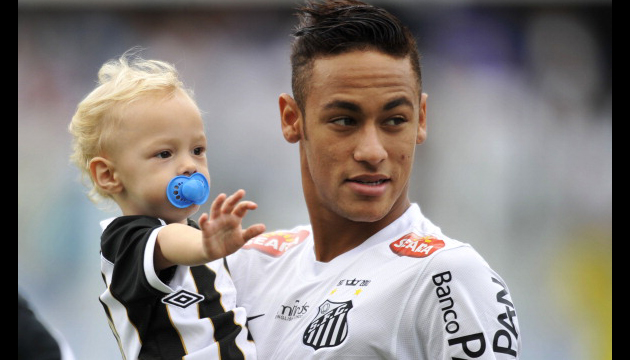 Before he dated the Brazilian actress BrunaMarquezine for a year, he was engaged with Carolina Dantas. He had a baby boy with Carolina when he was just 19. His son, David Lucca da Silva was born on August 24, 2011 in São Paulo. After his son's birth, Neymar said that his baby is a "2.8 kilograms of pure happiness" and also said to the media, "Mother and baby are in good condition just after childbirth." Remembering the joy he got when he became father, he stated "I cried when I learned that I would be his father. At first, I felt fear. Then joy. It is a new responsibility and I am now enjoying it."
You May Also Like: 10 Most Handsome Soccer Players
7. His own comic book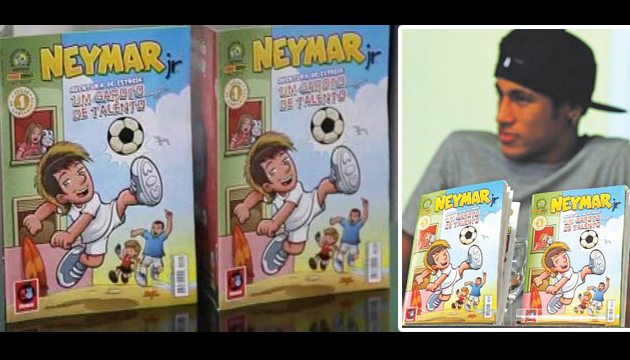 Many Brazilian footballers like Pele, Ronaldo and Ronaldinho have already been adapted in famous cartoon series. Neymar also joined the league when he tied up with famous Brazilian cartoonist Mauricio de Sousa. Leading Brazilian cartoonist Mauricio released a Monica's Gang comic in April 2013, featuring a baby version of Neymar, named Neymar Jr. in the cartoon, as the main character. He was portrayed as a child with a group of his football-lover friends. The first issue was named "A boy with talent" where Neymar showed up with his unique known Mohawk hair style. Along with his adult fans, he also became popular among kids for this comic strip.
You May Also Like: Top 10 Athletes with Star Parents
8. His ownership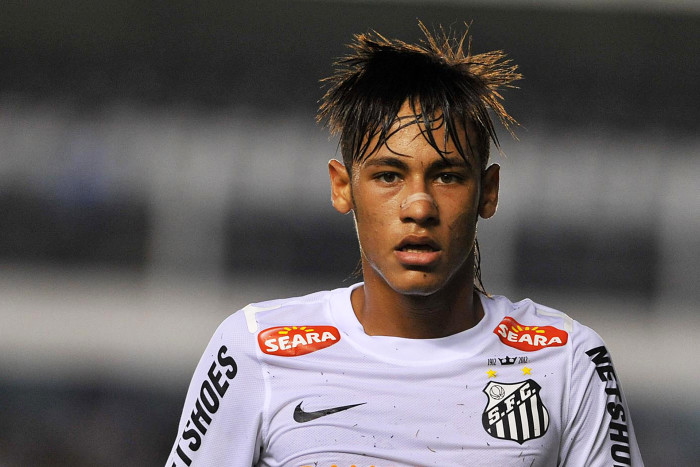 As his first and only club before he started playing in European leagues, Santos FC was supposed to hold the full ownership rights of Neymar. But interestingly, the club did not hold the full ownership and included three separate entities. Santos FC holds 50 percent of ownership rights. An investment partner of Santos FC, DIS Group bought 40% ownership rights from Neymar's family back in 2009. His club also sold 5 percent shares on future transfer fees received for Neymar to Terceira Estrela Investimentos S.A, an investment group, for $3,549,900 on 30 November 2010. No matter who has his ownership right, this prodigy is a beauty on the field for Barca and his national team.
You May Also Like: Top 10 Best Looking Male Athletes
9. His international career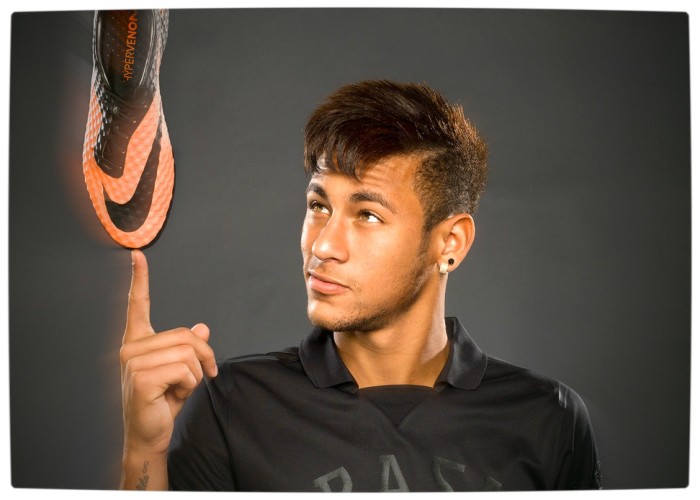 Neymar was neglected by the Brazilian national football team during 2010 World Cup football, despite his immense talent with the ball. Many big football stars like Pelé and Romário had a direct conversation with team manager Dunga to recruit him in the national team for World Cup. Even after a petition signed by 14,000 fans reached Dunga, requesting him to include Neymar, he didn't respond. Neymar was not even on the stand-by list for that World Cup. Under the new manager Mano Menezes, he made his debut in a friendly match against the United States on August, 2010. He also scored in his debut match for his national team.
You May Also Like: Top 10 Best Looking Female Athletes
10. He is a pop icon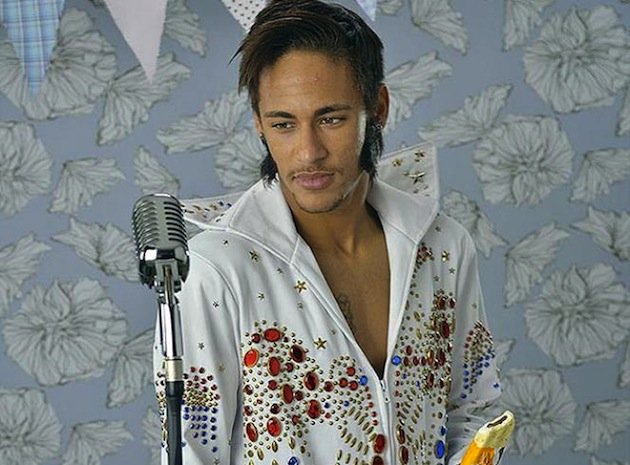 Neymar is an icon in promoting Brazilian modern pop music. He is particularly attracted to MúsicaSertaneja. It made a huge sensation on the media when he danced with his teammates in the locker room of Santos FC to the tune of "Ai se eutepego!" by Michel Teló. That song also reached No. 1 position in 15 different countries and became the first No. 1 in Portuguese song on Billboard's Latin Pop Airplay chart. In April, 2014, he also revealed that he would collaborate with pop sensations One Direction for a new video of their song. He told the CNN, "I like One Direction, they're an excellent band."
At his age of 22 years, he has already become a superstar in football. With Neymar's worldwide popularity, he is also the 4th highest paid footballer after CR7, Leo Messi and Ibrahimovic. Along with his $12 million salary from Barcelona, he also gets huge endorsement fees of $16 million in total from Nike, Castrol, Panasonic, L'Oreal, Volkswagen and many other. For his amazing dribbling skill and ball control Ronaldinho once stated, "He will be the best in the world."
Note: Please comment below if you know any interesting Fact about Neymar, and want to include in the article, we will include that with thanks.
Some Of Related Posts To Neymar Jr: