Sportscaster:
For sports fans, the next big attraction after a game itself is to watch, read or hear the analysis after or before a big tournament. Media plays a vital role in developing a deeper understanding about the game. The broadcasters and media personalities are the ones who bring these come alive, with their unique style of delivery, catchphrases, voices, style and personalities are all that make them special. In fact, sports media personalities are celebrities in their own rights. They have great understanding of the game, alongside great presence of mind and presentation power. Let us take a look at Top 10 Sportscaster in the World.
Top 10 Sportscaster in the World
1. Erin Andrews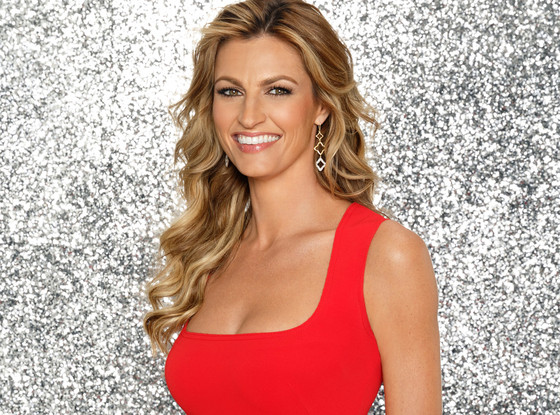 Erin Andrews is an American sportscaster, journalist and television personality, who is currently the anchor of FOX College Football for Fox Sports. Andrews got her break with the opportunity to cover college football from the sideline with ESPN, with which she managed to win hearts. ESPN considered her an important point of attraction for the channel's coverage. In 2012, she moved to Fox, and got the opportunity to cover some of the major events of the network, including MLB All-Star Game, the World Series, the NFL playoffs and the Indianapolis 500. As a female sports broadcaster, she has been able to carve a niche in the male-dominate world. She is one of the most recognized personalities, known by her name and face, even though she also has an unfair share of criticism.
2. Chris Berman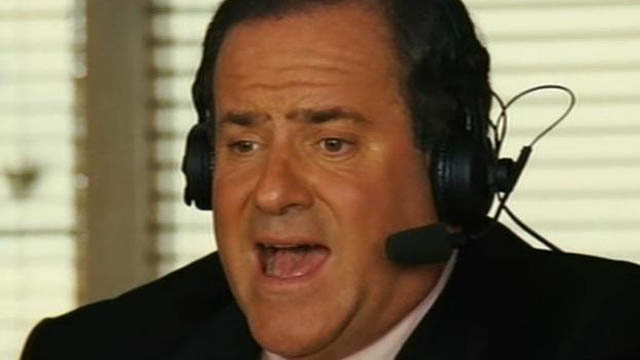 Chris Berman is popularly known by the nickname Boomer, and is a famous American sportscaster. He is the anchor of SportsCenter, Monday Night Countdown, Sunday NFL Countdown, U.S. Open golf, the Stanley Cup Finals, etc. on ABC Sports and ESPN, and also calls play-by-play of select games of Major League Baseball for ESPN. He was, in fact, one of the founding members of ESPN, and has been the face of the franchise since 1979. He has often been criticised for overstaying in the industry, and extending his career far longer than what suits the taste of the people. But, it cannot be ignored how his sense of humour and his rapid-fire highlight reel rundowns made for great shows on the television. With his catchphrases and nicknames for players helped turn reporting to entertainment.
3. Al Michaels
Al Michaels is an American television sportscaster, currently associated with NBC Sports, after working for nearly three decades with ABC since 1977. He is well known for his call in sports including the Miracle on Ice at the 1980 Winter Olympics, as well as the earthquake-interrupted Game 3 of the 1989 World Series, but he is best known for his play-by-play calls of National Football League games, which includes two decades with Monday Night Football. Before he took on the big showdown between the USA and the USSR in 1980, he had broadcast just a single hockey match. But he moved to almost all major sports, except basketball. These include NBA Finals, Olympics, Super Bowl, World Series, Stanley Cup Final, Triple Crown races, the Indianapolis 500 and even ABC's Pro Bowlers Tour.
4. Bob Costas
Bob Costas is an American sportscaster who has been associated with NBC Sports television since the 1980s. He has remained the prime time host of none Olympic games, and does play-by-play calls for MLB Networks. He is also the anchor of a show named Studio 42 Bob Costas. He has been depended upon by the media every time there is a serious issue. He is known to have interviewed Mark McGwire when he admitted to using steroids. Costas also interviewed Jerry Sandusky when scandal broke at Penn State. He drew the wrath of gun advocates with his opinion regarding Jovan Belcher shooting his girlfriend and himself. He definitely has the personality and gravity required to make such statements or deal with such issues. He is rightly considered as a media institution of his own.
5. Chick Hearn
Chick Hearn was one of the greatest American sportscasters whose broadcasting streak began in 1965, and took the television world by a storm as long as he remained active till he passed away in 2002. He was mainly noted for his long-time play-to-play announcements for the Los Angeles Lakers of the National Basketball Association. He was a huge favourite for his rapid fire and staccato broadcasting style, and is also credited for coining phrases such as slam dunk or no harm, no foul, all of which are now part pf basketball vernacular. His announcements were simulcast on radio and television, even though, most teams preferred different announcers for different media. He has a record number of broadcasts, with 3338 consecutive Laker Games, and was also the team's assistant general manager.
6. Vin Scully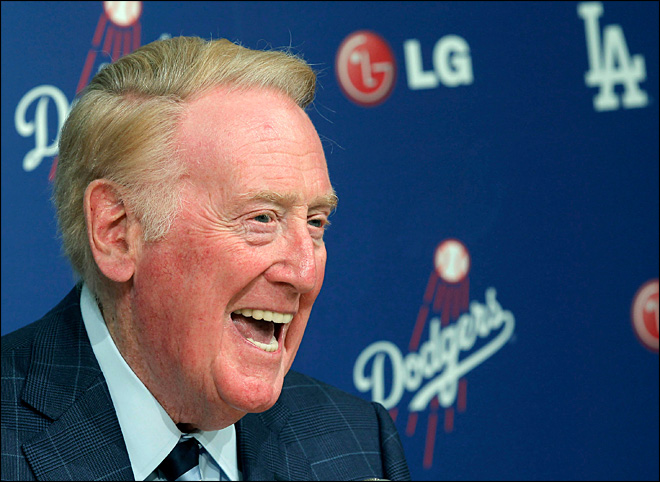 Vin Scully is a renowned American sportscaster, who is well-known for his play-by-play announcements of the Las Angeles Dodgers baseball team. He has had 65 seasons with the team so far, and it is the longest tenure of a broadcaster with any single team in the history of sports. He calls for Dogger home games on SportsNet LA television and KLAC radio. He is recognized by his dulcet voice, lyrical style of description and signature introduction to Dodger games. For a short while he also broadcast football on CBS and became the voice of The Catch. Owing to his contributions, the 87 year old has earned himself a star on the Hollywood Walk of Fame. He is the 2nd non-player and the 14th person ever to be receive the Commissioner's Historic Achievement Award from the Major League Basketball.
7. Don Cherry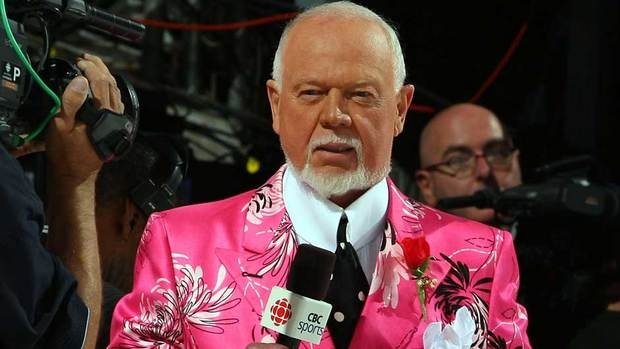 Don Cherry, a former professional hockey player and NHL coach who is famously known by his nickname Grapes, is a Canadian ice hockey commentator, associated with CBC Television. He co-hosts the intermission segment of the Coach's Corner on Hockey Night in Canada, with Ron MacLean. He has been associated as a commentator with ESPN in the United States during the latter stages of the Stanley Cup playoffs. He has been a favourite among Canadian sports buffs for his nationalism, besides his outspoken manner, the way he always speaks his mind and flamboyant style, what with his love for bright colours and bold patterns. In fact, he is perhaps the most recognizable faces in the history of hockey, and without a doubt, the most colourful personality in sports.
8. Dick Vitale
Dick Vitale, a former head coach in the college and professional ranks, is an American basketball sportscaster, noted as a broadcaster in college basketball. Part of his popularity is owned to his enthusiastic remarks during the game, as well as the colourful catchphrases that he has invented, including "diaper dandy" which is used to refer to an outstanding freshman player. In fact, his enthusiastic approach made his one of the most recognized and loved sports media personalities, and he has simply dominated the world of college basketball broadcasting. In 1979, he signed with ESPN, and commentated on some of the biggest games of ESPN, including NCAA Tournament for a while. Even though he tried NBA for a while, he was best suited for Duke UNC, to match the passionate atmosphere.
9. John Madden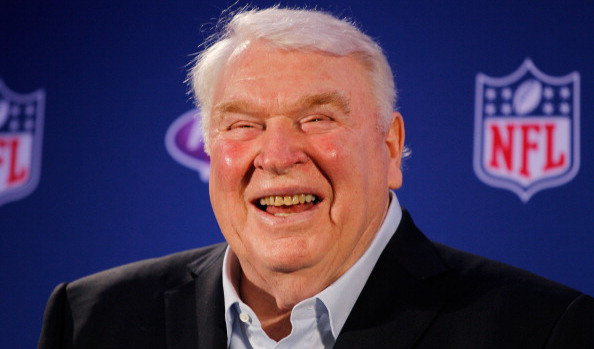 John Madden is a sports personality who, besides being a former American footballer in the NFL and head coach of the Oakland Raiders in the AFC, is also a former colour commentator for the NFL telecasts. He was associated with CBS, Fox, ABC and NBC. He is also noted for endorsing and fronting the Madden NFL video game series since 1988. He used telestrator during his commentaries, and his tautologies earned him love, and hate too. After earning himself 14 Sports Emmy awards within a span of 30 years in the booth, John Madden retired from the profession in 2009, to spend more time with his family. Monday Night Football is one of his most noted programs. Interestingly, he made "turducken" famous by eating the turkey-duck0chicken combination during a New Orleans game in 1997.
10. Howard Cosell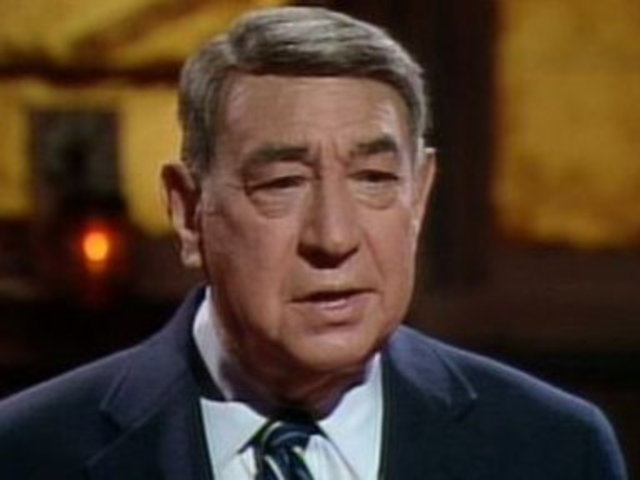 Howard Cosell was an American sports journalist, commentator, columnist, and television and radio personality. He first brought to style sports broadcasting in a cocksure, arrogant manner, which, even though was hated and criticised in the beginning, was copied later. He entered sports broadcasting in the 1950s, and stayed active till around 1993. He was named The All-Time Best Sportscaster by TV Guide, in its issue celebrating 40 years of television. Posthumously, Cosell was also ranked 47 on the list of 50 Greatest TV Stars of All Time by TV Guide. Cosell made his name as a boxing announcer, and while he shared screen space with boxing legend Muhammad Ali, he was more than a decoration. He redefined simple play-by-lay- and colour commentary, and morphed it to full-blown analysis.
Sports media personalities make the games come alive, with their analysis and presentation. They are an important part of the game, as they add personality to the games with their voice, face and style, and bring out the essence of each sport with their discussions and analyses that have their roots in their deep understanding of sports. It is safe to say that without these media personalities, sports would not be the same.