10 Athletes with Strangest Superstitions
Athletes put a lot of hard work to hone their skills and find a place in the world of sports. It may not be easily comprehensible to the audience exactly how much rigour a sportsperson has to put into developing himself, not just as a well-known sports person, but also as a public figure. From strict exercise regime to meticulously set diet, every day in the life of a sports person has a series of carefully picked rules and regulations, customized to fit the particular athlete and bring out the best in him. Even after that, sometimes, they fail, and sometimes, they reach great heights of success. Though their success is largely dependent on the hard work and lifestyle, they also sometimes believe in luck, or like to carry lucky charms. They become superstitious. Let us look at the Top 10 Athletes with Strangest Superstitions.
10 Athletes with Strangest Superstitions
1. Turk Wendell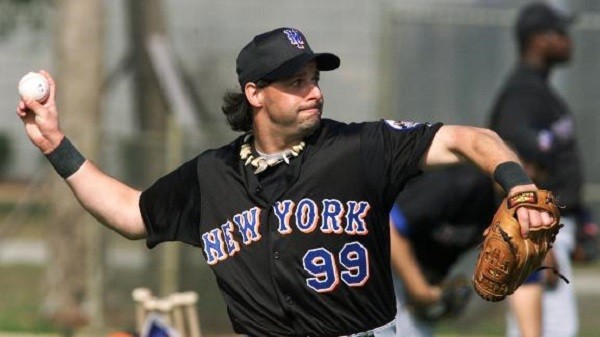 Turk Wendell is a former Major League Baseball player, who played as a right-handed relief pitcher from 1993 to 2004. As for superstitions, he is quite a maniac. He has shown many eccentricities, one of them being leaping over baselines on his way to the mound. When he was on the field pitching, he was seen chewing black liquorice. One of the most ridiculous of his superstitious activities was to brush his teeth between innings. He carried a necklace with the sharp teeth of wild animals hunted by him. His uniform bore the number 99. In year 2000, he signed a contract worth $9,999,999.99 with the New York Mets. Men's Fitness named him the most superstitious athlete of all time.
You May Like: Highest Paid Baseball Players 2015
2. Lyoto Machida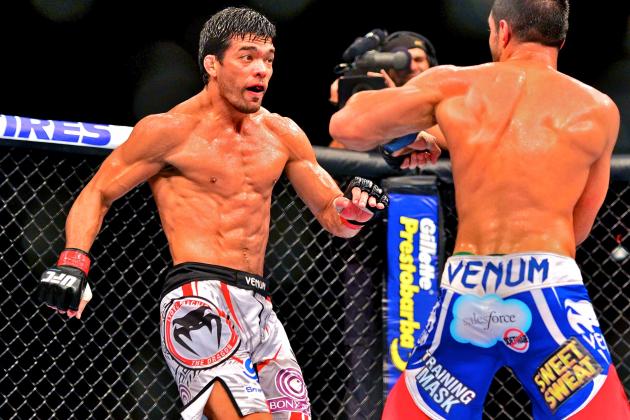 Lyoto Machida is a mixed martial artist who fights in the Ultimate Fighting Championship in the middleweight division. Many people have varied kinds of superstitions, but Machida's ritual is borderline masochistic. Every morning, Machida drinks his own urine. He has revealed that he picked up this very weird habit from his father, who was also a karate master. The Shotokan karate master thinks that urine is a natural form of medicine, which can cleanse the body of the drinker. He believes he owes his highly successful professional mixed martial arts career to this extremely strange superstitious habit, though it is safe to speak on behalf of everyone that it sounds disgusting.
You May Like: 10 Best Physically Disabled Athletes
3. Jason Giambi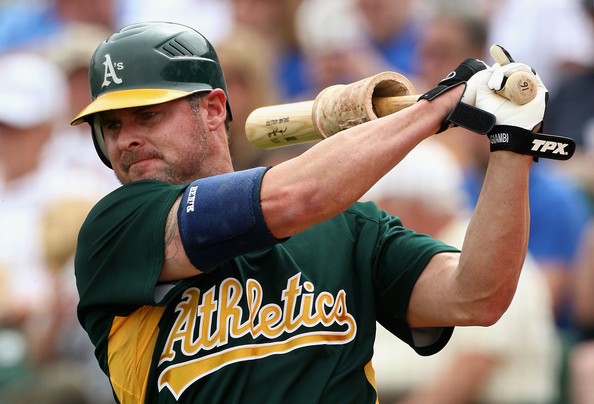 Jason Giambi is a professional baseball player who plays as the first baseman and designated hitter. At the highest point of his career, Giambi was a hitting powerhouse, and nothing short of a nightmare for his opponents. To avoid the downs in his career, the solution he resorts to is a golden thong. Whenever he has found himself in the soup, he slip into a tiny pair of golden thongs, right before stepping onto the field. In fact, it has been observed that quite a number of times, his superstition has actually worked in his favour, and as a result, his lucky charm and his habit both became so famous that his teammates often borrowed his pair to get out of their slowdown.
You May Like: Top 10 Athletes with Star Parents
4. Patrick Roy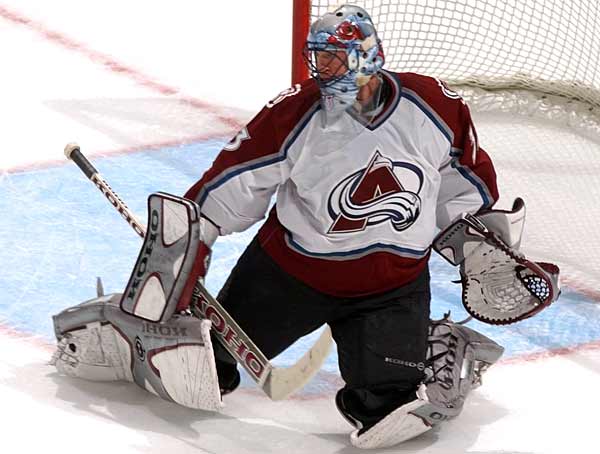 Patrick Roy is a former ice hockey goalkeeper, and is often considered the greatest goalkeeper in the history of National Hockey League. He also had staunch belief in the power of superstition. He displayed his faith before every game, by skating backwards to the net, and then, turning around suddenly at the last moment. He believed that this act made the goal shrink. He was also seen having a conversation with the posts during the game, where he would thank the posts every time a puck git deflected, and he would also touch the posts. It seemed like he shared an almost spiritual relationship with his goal, and it earned him the nickname, St. Patrick. It worked well for him, too.
You May Like: Highest Paid NHL Players
5. Wade Boggs
Wade Boggs is a former baseball player who played as the third baseman in his career of 18 years. Wade Boggs was a successful player, and a highly superstitious one. In fact, such was his level of superstition that he almost crossed the fine line between having borderline personality disorder and being superstitious. He followed the daily custom of eating chicken before every game, thus earning the nickname "Chicken Man". He also took batting practice at 5:17, and ran sprints at 7:17. Before coming up to bat, he wrote the word Chai, meaning 'life' in Hebrew, in the dirt. Boggs attributed his successful career as a professional baseball player to his routine, and refused to change them.
You may Like: 10 One Hit Wonders of Sports
6. Jason Terry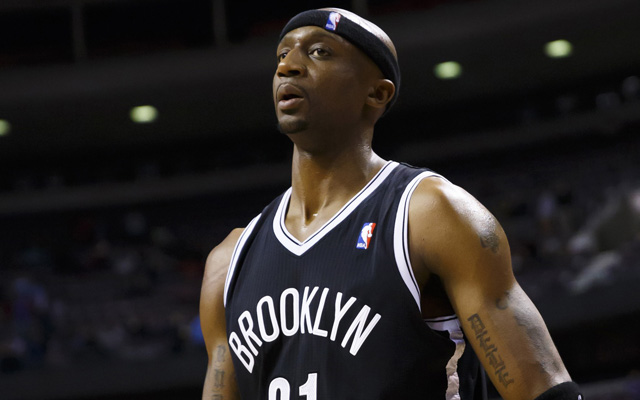 Jason Terry is a professional basketball player who plays at both guard positions. He is possibly the most superstitious player in the National Basketball Association. This shooting guard, in fact, has a whole list of quirky superstitions. Like Wade Boggs, he too has the habit of eating chicken before the games. He wears five pairs of socks while he is out playing. However, what can be called the weirdest of his habits is something that occurs while he is taking a sleep. On the night before his game, he goes to bed wearing the shorts that belong to the member of his next day's opponent team. Usually, a network of fellow players and equipment managers help him acquire them.
You may Like: 10 Amazing Fact about LeBron James
7. Serena Williams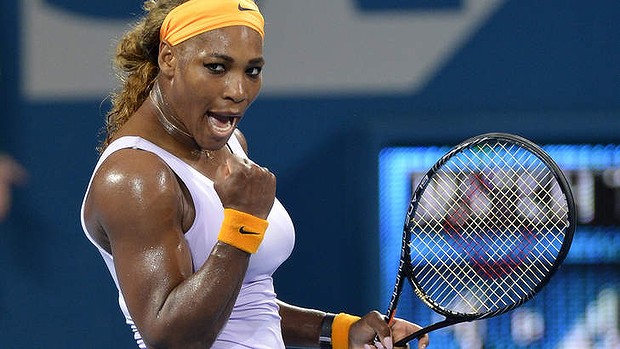 Serena Williams is currently ranked at the world no. 1 position in women's tennis. She is known for her aggressive attitude and competitive gameplay. She attributes her success as one of the greatest tennis players to her meticulously followed routines. Included in her list of quirks is her habit to bring her shower sandals to the court. She always tied her shoelaces in a particular way. Before her first serve, she always bounces her ball five times, and before her second serve, she does it twice. Another habit she has is to wear the same pair of socks throughout the entire run of a tournament. In fact, she believes that all her major losses are because she has not followed her rituals properly.
You May like: Hottest Female Tennis Players 2015
8. Kevin Rhomberg
Kevin Rhomberg is a former Major League Baseball player who played as the left fielder. Even though most of his career is largely mundane and unremarkable, what makes him really unforgettable is his list of quirky superstitions. All the professional players who have had the chance to play with him have said that he would feel compelled to touch a person back if he ever got touched by someone. This habit slowly led to bullying, when word about his problem spread through  the sports community and players started deliberately touching him and then running away, leaving him panic-stricken. A game was once halted because his opponents refused to stop touching him.
You May like: Worst Looking Male Athletes
9. Björn Borg
Björn Borg is a former tennis player who was placed at the world no. 1 position in men's tennis. Like most players, he, too, had superstitions. But, unlike most superstitious players, his quirks only were specific to the event of Wimbledon only. He was generally very composed and confident on the court, which is why he was often known as the Ice Man. For the annual tournament, he maintained his cool by growing a beard and wearing the same Fila shirt. He believed he owed his success in winning five titles consecutively to his ritual. In fact, his "lucky beard" has become one of the most popular superstitions in the world of sports, even among the participants of NFL and NHL.
You May like: Best Looking Male Athletes
10. Michael Jordan
Mchael Jordan is a former basketball player who needs very little introduction, because his display of skill, especially in the National Basketball Association games, has placed him at the top. He is not someone people generally expect to be dependent on superstitions, but probably in conformity with the habits of many of the top athletes, Michael Jordan is also quite superstitious. He has a special quirk. He wore his University of North Carolina shorts under the uniform in every game while playing for the Chicago Bulls and leading the team to six victories, after having led the UNC to the NCAA Championships. He started wearing longer shorts to cover his magic shorts, leading to a new trend.
Bonus: Unknown Facts About Michael Jordon
Several other players are also quite superstitious, and just like the score and performance of athletes are a matter of interest to the people, so are these little stories and fun tit-bits about them. Many magazines and other organizations, like Men's Fitness, help people to know about such stories about the lives of players. These stories help to make the players seem more human to the audience who tend to think that star athletes are invincible.