10 Race Drivers who are also Actors
Car racers are among the most glamorous people on the earth. A part of it is because of the risk involved in the sport, since one single skid of the tires can send the racer off into the gaping mouth of death, or injure them severely, and the racers are brave enough to compete, anyway. Moreover, racers are among the wealthiest of all sportsmen, owing to the fact that they are heavily rewarded. The glamour and popularity of race car drivers are almost at par with the stars and actors. It is almost unimaginable how the popularity of a celebrity simply increases by several degrees if he is both, an actor and a car race driver. They have eyes of sports buffs, as well as Hollywood followers, upon them. Let us take a quick look at 10 Race Drivers who are also Actors.
10 Race Drivers who are also Actors
1. Rowan Atkinson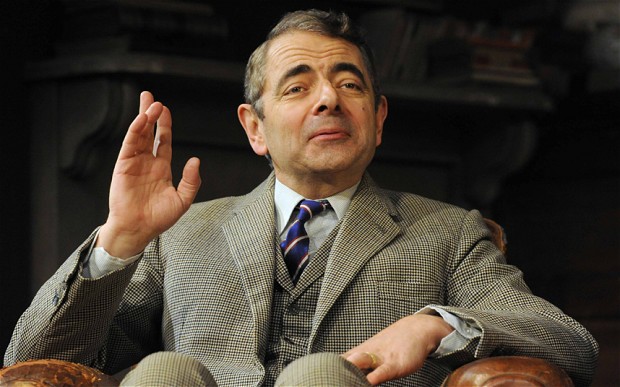 English actor, comedian and screenwriter Rowan Sebastian Atkinson was born on 6 January 1955 and hugely popular for his work on the sitcoms Mr. Bean and Blackadder. He started gaining reputations since his first introduction prominence in the sketch comedy show Not the Nine O'Clock News from 1979 to 1982. He is also noted for his participation in The Secret Policeman's Balls from 1979. Rowan Atkinson is listed among the 50 funniest actors in British comedy by The Observer. He holds a category C+E lorry driving license. He raced a Renault 5 GT Turbo for two seasons for its one make series and also owns a McLaren F1. Atkinson appeared as the Star in a Reasonably Priced Car on Top Gear while driving the Kia Cee'd around the track in 1:42.2 in July 2011.
♦ You May Also Like ⇒ 10 Amazing TV commercial by Athletes
2. Paul Walker
Former American actor Paul William Walker was born on September 12, 1973 and met with a tragic accident and died on November 30, 2013. The gained his reputation while appearing for several televisions shows such as The Young and the Restless and Touched by an Angel. He is widely known for playing the role of Brian O'Conner in the street racing action film The Fast and the Furious and later all its sequels. Paul Walker competed in the Redline Time Attack racing series. He drove that series with M3 E92 as a member of the AE Performance Team. Etnies, Brembo Brakes, Ohlins, Volk, OS Giken, Hankook, Gintani and Reach Out Worldwide are the major sponsors of his car. He also started preparing for an auto show before he was killed in a single-car accident on November 30, 2013.
♦ You May Also Like ⇒ 10 most beautiful Wives and Girlfriends of Footballers
3. Patrick Dempsey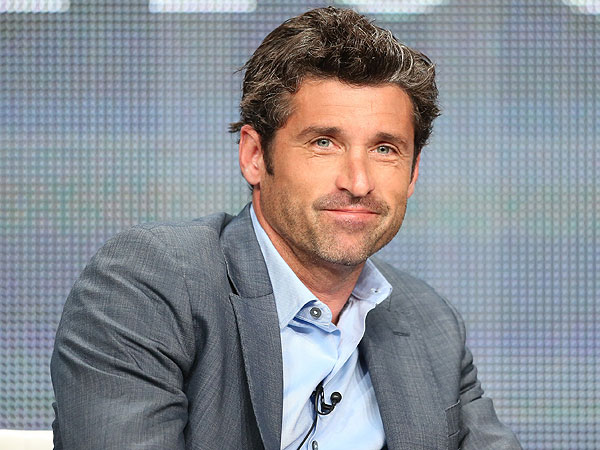 American actor and race car driver Patrick Galen Dempsey was born on January 13, 1966 and famously known for his role as neurosurgeon Dr. Derek Shepherd on the ABC medical drama Grey's Anatomy. He acted in several films in his early 20s such as Buy Me Love and Loverboy. Patrick Dempsey competed in several prestigious pro-am events that include the 24 Hours of Le Mans, Rolex 24 at Daytona sports car race, and Tecate SCORE Baja 1000 off-road race. He announced that he would "walk away" from acting if he could dedicate himself to motors-ports prior to the 2013 24 Hours of Le Mans series. Dempsey was first introduced to racing at the 2009 24 Hours of Le Mans and made a return in a Porsche 997 GT3 RSR at the 2013 24 Hours of Le Mans endurance race four years later.
♦ You May Also Like ⇒ 10 Best Looking F1 Cars of All Time
4. Paul Newman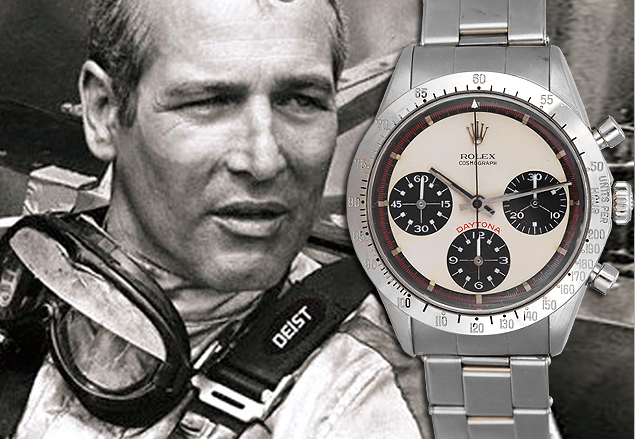 Former American actor, film director, entrepreneur environmentalist, social activist and philanthropist Paul Leonard Newman was also known as a professional racing driver and auto racing team owner. He achieved numerous awards during his lifetime that includes Academy Award for best actor for his performance in the 1986 Martin Scorsese film The Color of Money. He also achieved six Golden Globe Awards, a BAFTA Award, a Screen Actors Guild Award, a Cannes Film Festival Award, an Emmy Award. Newman was first introduced as a professional racer at Thompson International Speedway in 1972. He later established himself as a frequent competitor in Sports Car Club of America. Newman also raced in the 1979 24 Hours of Le Mans in Dick Barbour's Porsche 935 and achieved the second place.
♦ You May Also Like ⇒ 10 Most Popular Athletes on Social Media
5. James Garner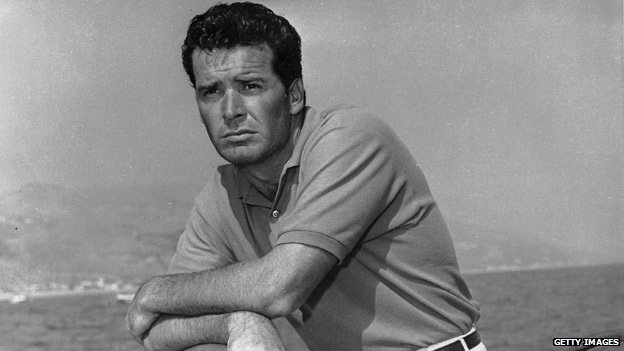 Former American actor, voice artist and comedian James Garner was born as James Scott Bumgarner on April 7, 1928, and starred in several television series over more than five decades. He played leading roles in more than fifty theatrical films such as The Great Escape and The Notebook, and also noted for his roles as Bret Maverick in the 1950s western comedy series Maverick. He is one of the owners of the "American International Racers" and participated in active racing from 1967 through 1969. James Garner made the racing documentary The Racing Scene with motorsports writer William Edgar and Hollywood director Andy Sidaris which was filmed in 1969 and released in 1970. The team later fielded racing cars at Le Mans, Daytona, and Sebring endurance races.
♦ You May Also Like ⇒ Top 10 Most Beautiful Athletes 2015
6. Steve McQueen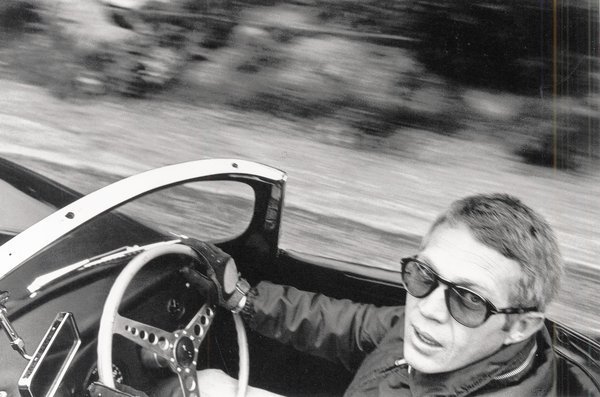 American actor Terence Steven "Steve" McQueen was hugely popular for his anti-hero" persona and earned him the nickname "The King of Cool". He was a top box-office draw at the height of the Vietnam War-era counterculture during the 1960s and 1970s. He achieved Academy Award nomination for his role in The Sand Pebbles and his major films include The Thomas Crown Affair, Bullitt, The Getaway, and Papillon. Steve McQueen raced in a  BMC Mini at Brands Hatch in the British Touring Car Championship in 1961 where he finished 3rd. Peter Revson and McQueen won with a Porsche 908/02 in the 3 litre class in the 1970 12 Hours of Sebring race but missed winning the overall title just by 23 seconds to 5 litre Ferrari 512S.
♦ You May Also Like ⇒ Top 10 Sports Magazines of All Time
7. James Dean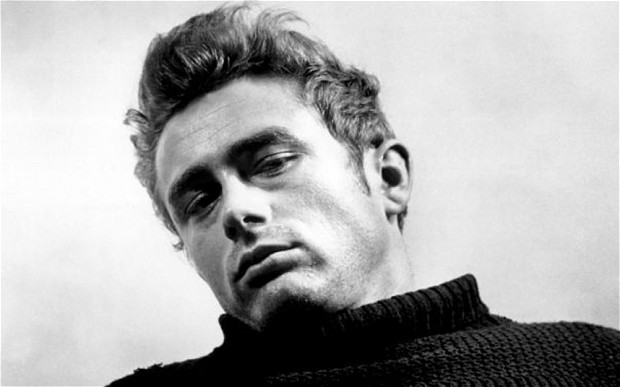 Former American actor James Byron Dean, famously known as just James Dean, was born on February 8, 1931, and was regarded by many as the cultural icon of the United States and a cultural icon of teenage disillusionment. He is noted for his role in the film Rebel Without a Cause. He was ranked the 18th best male movie star by the American Film Institute on their "AFI's 100 Years…100 Stars" list in 1999. James Dean first showed his interest in auto racing in 1954 and purchased various vehicles after filming for East of Eden had concluded. His collection included a Triumph Tiger T110 and a Porsche 356. James Dean competed in his first professional event at the Palm Springs Road Races on March 26–27, 1955 and won the first place in the novice class and second place at the main event.
♦ You May Also Like ⇒ 10 Hottest Female Sports Newscasters in the World
8. Gene Hackman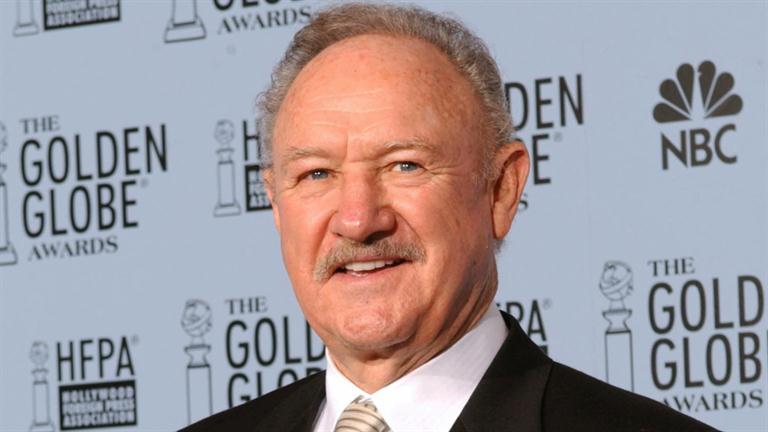 American actor and novelist Eugene Allen Hackman, famously known as Gene Hackman was born on January 30, 1930, and has had a successful career of five decades, during which, he has been able to acquire 3 Golden Globes and 2 BAFTAs, as well as nominations of 5 Academy Awards, winning 2. He is noted for his role in the film French Connection, for which he won the Academy Award as the best actor. At 16, he left home and joined the US Marine Corps, serving 4.5 years as a field radio operator. After his discharge, he moved to New York, working minor jobs. He partook in the Sports Car Club of America races, driving an open wheeled Formula Ford in the late 70s. In 1983, he drove a Dan Gurney Team Toyota in the 24 Hours of Daytona Endurance Race. He won the Long Beach Grand Prix Celebrity Race.
♦ You May Also Like ⇒ Top 10 Best Looking Male Athletes
9. Frankie Muniz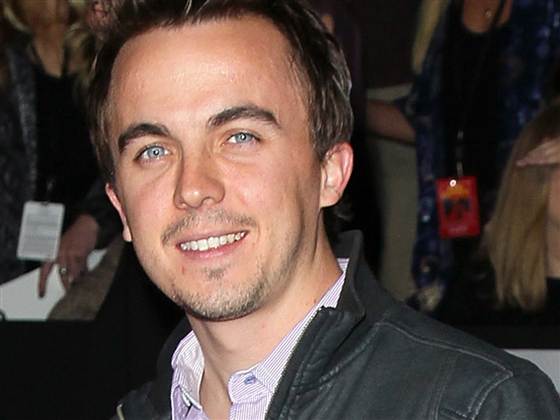 American actor, musician, writer and producer Francisco Muñiz IV, famously known as Frankie Muñiz, was born on December 5, 1985. He is primarily noted as the star of the FOX television family sitcom Malcolm in the Middle, for which he got an Emmy Award nomination and 2 Golden Globe Award nominations. In 2003, he was considered "one of Hollywood's most bankable teens." He began his career in car racing in 2005, when, as a celebrity participant, he won the Toyota Pro/Celebrity Race. He signed a two-year deal with Jensen Motorsport as a driver. During the 2006 Formula BMW USA series, he entered 14 races, and failed to finish in a point-scoring position. In 2007, he partook in all 12 races of the more competitive Champ Car Atlantic Series. He earned a prize of $17,000, logging 351 season laps.
♦ You May Also Like ⇒ 10 Good Looking Hairstyles of Athletes
10. Bruce Jenner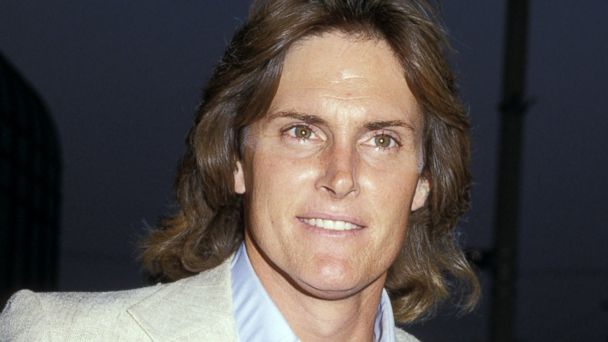 Former U.S. track and field athlete and current television personality William Bruce Jenner was born on October 28, 1949. He won the gold medal in the decathlon at the 1976 Summer Olympics held in Montreal. After his Olympic win, he reached new heights of success in professional career in television. By 1981, he had worked in various made-for-TV movies and briefly starred in Erik Estrada's place on TV series CHiPs. In the 80s, he was a successful race car driver in the IMSA Camel GT series (International Motor Sports Association). His first win was in the 12-hour Sebring in the IMSA GTO class, 1986, driving the 7-Eleven Roush Racing Ford Mustang with co-driver Scott Pruett. He won the class, finishing 4th overall in the 12-hour endurance race. In his most successful year, he finished 2nd in the championship.
♦ You May Also Like ⇒ Top 10 Spots for Adventure Sports in the World
The race car drivers who are also actors have the best of both worlds. From famous red carpet events, to fun sports brand endorsements, they have it all. And with a greater reach, they are also followed by a greater number of people all around the world.