10 Most Entertaining Athletes in the World
Sports is a part of the entertainment industry, and athletes are among the greatest of stars who, with their skill and contributions of greatest moments in the history or sports, win a special place in the hearts of the sports watchers, as they prove themselves to be among the top entertainers in the world, at par with Hollywood celebrities. Sure enough, the superstars in sports have created some of the greatest moments in the world. But, for many athletes, it is more than just these moments. Many athletes have made a place in the memories of people by being entertaining in some other ways. Be it the way they present themselves in terms of their style, or how they show their personality, they are just memorable. Let us take a look at 10 Most Entertaining Athletes in the World.
10 Most Entertaining Athletes in the World
1. Muhammad Ali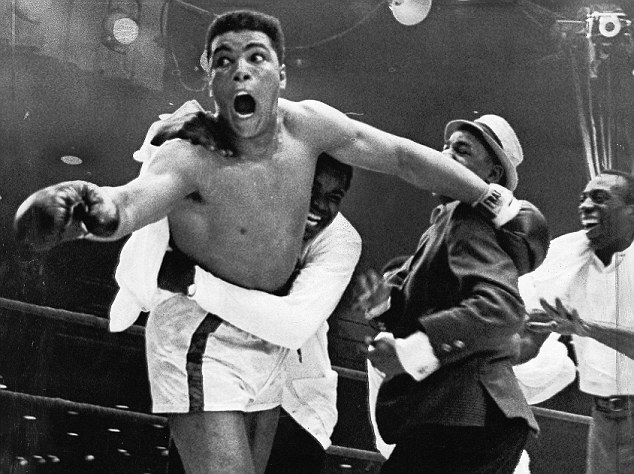 American former professional boxer Muhammad Ali was born on January 17, 1942, as Cassius Marcellus Clay, Jr. and is considered the greatest heavyweight boxer of all time. His career is studded with several historic boxing matches which also earned him his nickname "The Greatest". Muhammad Ali was named "Sportsman of the Century" by Sports Illustrated. He was honored as the "Sports Personality of the Century" by the BBC. Ali is the only three-time lineal World Heavyweight Champion which he achieved in 1964, 1974, and 1978. He reigned as the Undisputed Heavyweight Boxing Champ between February 25, 1964 and September 19, 1964. Writer Joyce Carol Oates once stated about him that he "defines the terms of his public reputation." Ali became the titular bearer of the Olympic Flag on July 27, 2012, at the opening ceremonies of the 2012 Summer Olympics in London.
Bonus: Most Difficult Sports to Play
2. Alex Rodriguez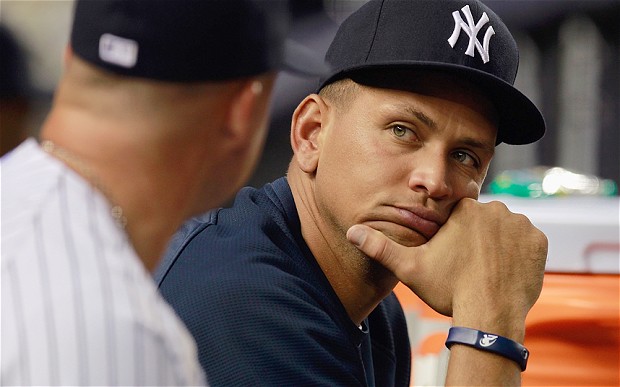 American professional baseball third baseman and shortstop Alexander Emmanuel "Alex" Rodriguez was born on July 27, 1975, and currently plays for the New York Yankees of Major League Baseball. He got his nickname "A-Rod" and is considered one of the greatest baseball players of all time. Rodriguez previously played for the Seattle Mariners and the Texas Rangers. He achieved All-Star 14 times, has won the American League Most Valuable Player Awards three times, and achieved ten Silver Slugger Awards and two Gold Glove Awards. He joined the Texas Rangers after the 2000 season with a $252 million contract for ten years. Rodriguez signed a new 10-year $275 million contract after the 2007 season with the Yankees. Rodriguez is also known for leading a highly controversial career due to his use of illegal performance-enhancing drugs.
Bonus: Top 10 Extreme Sports
3. Floyd Mayweather Jr.
American professional boxer Floyd Mayweather, Jr. was born on February 24, 1977, as Floyd Joy Sinclair, and is a five-division world champion. He is currently standing as an undefeated champion and achieved the world titles ten times. Mayweather achieved the lineal championship in four different weight classes. He was named Fighter of the Year twice by the Ring magazine in 1998 and 2007. Mayweather achieved the Fighter of the Year award by the Boxing Writers Association of America in 2007. He also achieved the Best Fighter ESPY Award six times till now.  Mayweather is considered by many as the best pound-for-pound boxer in the world. He topped the Forbes and Sports Illustrated lists of the 50 highest-paid athletes in 2012 and 2013 and again achieved the highest place in the list of Forbes in 2014.
4. Mario Balotelli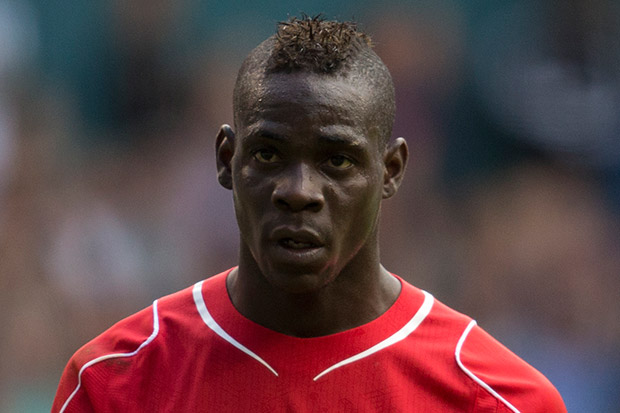 Italian footballer Mario Barwuah Balotelli was born on 12 August 1990, as Mario Barwuah, and currently plays as a striker for the Italian national team and Premier League club Liverpool. He was nicknamed Super Mario for his activity on the field and outside of it. He debuted for his national team on 10 August 2010, in a friendly match against Côte d'Ivoire. Balotelli was a member of his national team at the UEFA Euro 2012 and the 2014 FIFA World Cup, and till now played more than 30 matches for the Italian national soccer team. He was selected in Italy's squad for the 2014 FIFA World Cup on 1 June 2014, and scored the team's winning goal in Italy's opening match against England on 14 June. Balotelli for his unmatched foot skill is now considered as one of the best penalty kick takers in the world of football.
Bonus: Top 10 Highest Paying Sports
5. David Beckham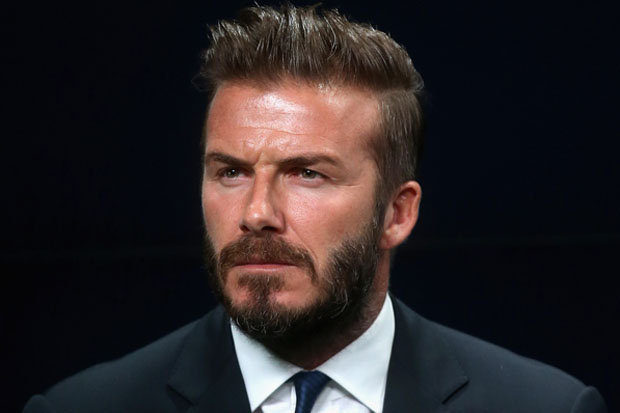 English former professional footballer David Robert Joseph Beckham was born on 2 May 1975, and played for several reputed club teams such as Manchester United, Preston North End, Real Madrid, Milan, LA Galaxy and Paris Saint-Germain during his active soccer career. He is noted for his performance as a member of the England national team. Beckham was the first English player to win league titles in four different countries, England, Spain, the United States and France. He made his debut for the Manchester United at the age of just 17 in 1992, and later won the Premier League title six times, the FA Cup twice and the UEFA Champions League in 1999. Beckham then played for the Real Madrid where he also achieved the La Liga championship. He is the first player from England to play 100 Champions League games.
Bonus: Richest Soccer Players 2015
6. Wilt Chamberlain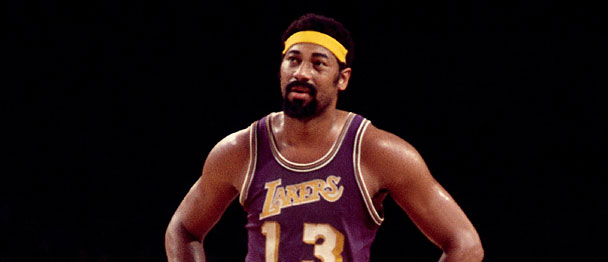 Former American basketball player Wilton Norman "Wilt" Chamberlain was born on August 21, 1936, and played for the San Francisco Warriors, the Philadelphia 76ers and the Los Angeles Lakers of the NBA during his active sports career. He started playing basketball for the University of Kansas and played for the Harlem Globetrotters before appearing in the NBA. Chamberlain is the only player to achieve 100 points in a single NBA game and has the record of average more than 40 and 50 points in a season. He became the scoring leader seven times, field goal percentage leader nine times, rebounding leader eleven times and became the assists leader once during his basketball career. Chamberlain achieved the NBA championships twice and became the Most Valuable Player of the regular season four times.
Bonus: Highest Paid NBA Players 2015
7. Sean Avery
Canadian former professional ice hockey player Sean Christopher Avery was born on April 10, 1980, and played left wing for the Detroit Red Wings, Los Angeles Kings, Dallas Stars and New York Rangers in the National Hockey League. He is also known for his connection with the fashion industry most notably as an intern at Vogue magazine. Avery is also popular as a model and restaurateur besides his active ice hockey career with several reputed teams. He worked with men's fashion label Commonwealth Utilities during Fashion Week in New York City in 2009. Avery began working at advertising and creative agency Lipman in New York City after he declared his retirement in 2012. He is also known as an investor of "Twtmob" which connects users with advertisers and campaigns, and also monitors social Medias such as Twitter and Facebook.
Bonus:  Highest Paid NHL Players 2015
8. Novak Djokovic
Serbian professional tennis player Novak Djokovic was born on 22 May 1987, and is the current world No. 1 by the Association of Tennis Professionals. Owing to his amazing tennis skills, he is considered as one of the greatest tennis players of all time. He held the world No. 1 spot in the ATP rankings for a total of 133 weeks and achieved eight Grand Slam singles titles till now. Djokovic became the sixth male player to win three Grand Slams in a calendar year in 2011. He achieved the ATP World Tour Masters 1000 series matches consecutive 31 times and achieved eight ATP World Tour Masters 1000 series titles. Djokovic won the Laureus World Sports Award for Sportsman of the Year in 2011, Best Male Tennis Player ESPY Award in 2012 and achieved the ATP World Tour Player of the Year three times. He is also a recipient of the Order of St. Sava and the Order of the Star of Karađorđe.
Bonus: Highest Paid Tennis Stars 2015
9. Nick Young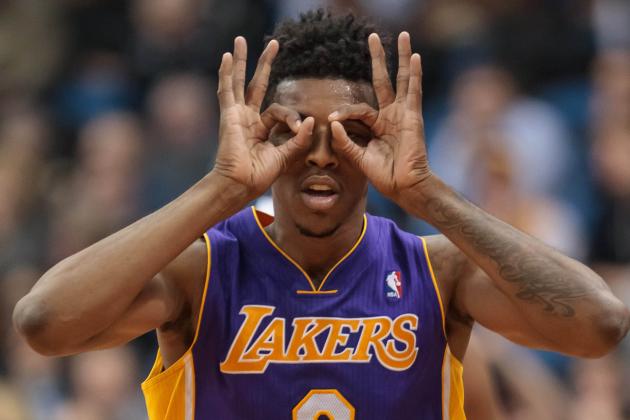 American professional basketball player Nicholas Aaron "Nick" Young was born on June 1, 1985, and currently plays for the Los Angeles Lakers of the National Basketball Association. He usually plays both shooting guard and small forward positions with his 6 feet 7 inches in height. He is quite popular with his nickname "Swaggy P" and with that he also handles his twitter account. He stated at the Lakers' 11th Annual All-Access Event in January 2015 that it is a pseudo-biblical reference to "the Prophet of Swag". Young recently re-signed with Lakers to a reported four-year, $21.5 million contract on July 21, 2014. Young made his season debut on November 18, 2014 against the Atlanta Hawks after he missed first ten games of the season due to his complete tear of the radial collateral ligament in his right thumb.
10. Aaron Rodgers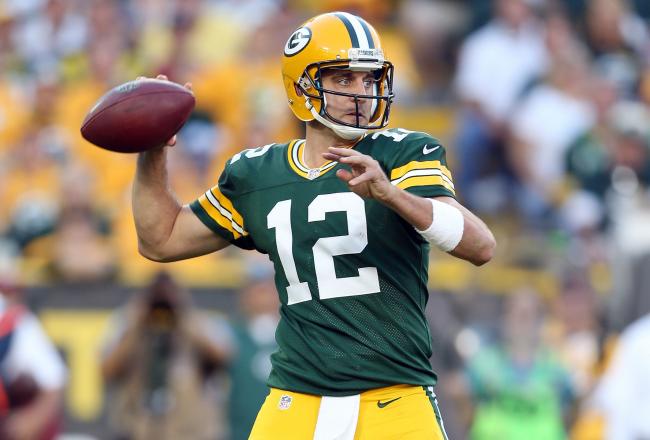 American football quarterback Aaron Charles Rodgers was born on December 2, 1983, and currently plays for the Green Bay Packers of the National Football League. He played college football for the University of California and set the record of lowest single-season and career interception rates. Rodgers is the only quarterback having career passer rating of over 100.0 in the regular season and has the best touchdown-to-interception ratio in NFL history at 3.96 touchdowns per interception. He was named the Super Bowl Most Valuable Player in the 2010 NFL season. Rodgers was named Athlete of the Year by the Associated Press in 2011. He also became the league Most Valuable Player twice till now. Rodgers is also known as "The King of Photobombing" as he was noted that he was constantly in the background of every captain's photo since 2006.
Thus, these athletes, and many more, have found their signature style to entertain the world. There are millions and millions of sports fans out there who keep their eyes on such entertaining athletes, to see what new move or style they will bring to the field.