Top 10 Benchwarmers in Soccer
In the last couple of years, a number of young athletes have taken interest in the sport of football, and have tried to enter the industry. These players are all armed with something special, and while they can be a value-addition to the teams they join, the generation of sport stars who exist and play today are mostly at the peak of their careers, and hence, these young players find it hard to secure a place in the clubs or teams which already have such great stars representing them. Although these players are hired by good teams, they are often not given as much playing time as they deserve, to showcase their talent and help their teams, and end up being just benchwarmers. So, let us take a look at the Top 10 Benchwarmers in Soccer.
You May Like: 10 One Hit Wonders of Sports
Top 10 Benchwarmers in Soccer
1. Chicharito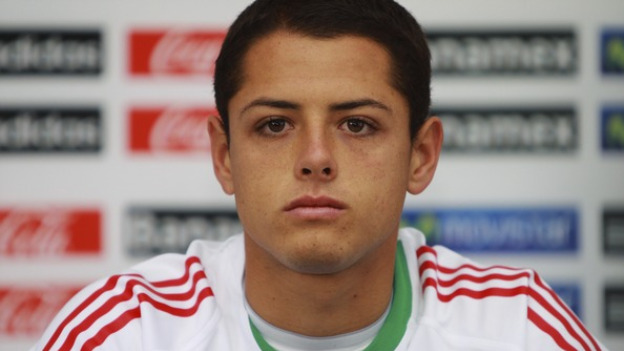 Javier Hernández Balcázar, commonly known as Chicharito, is a Mexican football player playing for the Spanish club Real Madrid, on loan from Manchester United, as the forward, and he is also a part of the Mexican national football team. At Manchester United, Chicharito was reputed for being the ultimate benchwarmer who was always called in the last minutes, and grabbed a late winner anyway. But his last season with the English club, he was given to start only 10 matches, even though he constantly asked for more, and more importantly, he could have easily replaced the injured Robin Van Persie in the 2013-14 seasons. Ultimately, he was moved to Real Madrid, where he seems more satisfied, even though he is primarily a benchwarmer. Despite starting only one match, Chicharito has been about to display his capabilities, and has scored 3 La Liga goals.
You May Like: 10 Most Handsome Footballers
2. Petr Čech
Petr Čech is a Czech footballer playing for the Premier League club, Chelsea, as well as the national team of Czech Republic, as the goalkeeper. Previously, Čech played for Chmel Blšany, Sparta Prague, and Rennes. Most of the fans are hoping that the presumptions about his £7m bid move to Arsenal I 2015 are true, since they would like to see him play more, and chances are, he will remain on the bench if he continues to play for Chelsea. Since his joining the team back in 2004, Čech has been able to help the team win 3 EPL titles, 4 FA Cups, 1 Europa League title and 1 Champions League title, thus becoming the top choice as the goalkeeper. However, recently, the team has used Thibaut Courtois, one of the best keepers the world has seen in recent years, as their new keeper, and Čech only played in one match of the Premier League, owing to a minor injury that Courtois received.
You May Like: 10 Athletes with Star Parents
3. Pedro
Pedro Eliezer Rodríguez Ledesma, who is commonly known as Pedro or Pedrito, is a Spanish professional footballer, playing for FC Barcelona, as well as the national team of Spain, as the forward or winger. Since his arrival at the club in the year 2008, Pedro has made immense contribution to the club. In the recent season alone, he has scored 15 La Liga goals. However, over the years, a common patterns has been seen: it seems that every time a new forward is signed by the team, Pedro gets bypassed. Despite his great performance which brought on the speculations about his permanent starting position on the team, he only managed to get 6 league starts this season, especially with the arrival of the new players like Luis Suarez, Sandro or Munir. For most of the loyal fans, it is unfair that Pedro, despite being remarkable, still sits on the bench so often.
You May Like: 10 Amazing TV commercial by Athletes
4. Raphaël Varane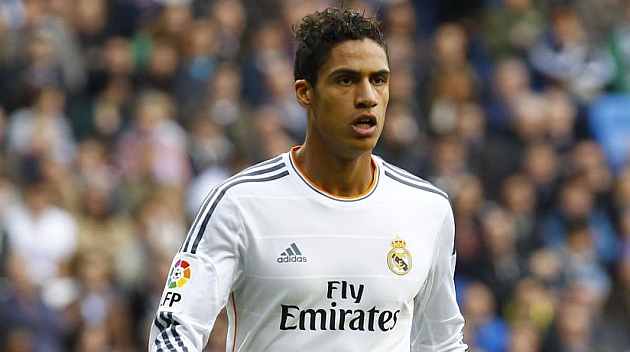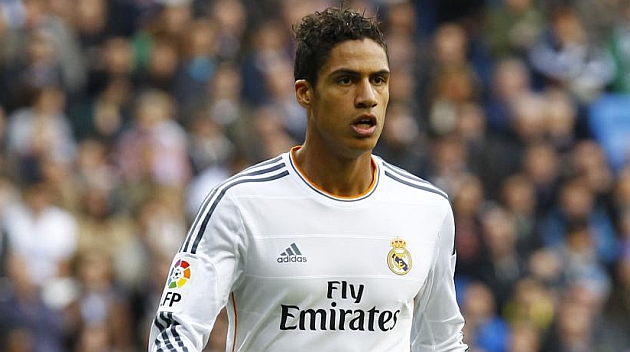 Raphaël Varane is a French professional footballer playing for Spanish club Real Madrid, as well as the national football team of France, as a central defender. For a player who has not yet reached 22 years pf age, Varane can safely be called one of the best centre backs of his age, and he has also displayed incredible technical skill as a defender and even with his moves to pass the ball around the field. But, what is truly remarkable about him is his amazing speed. Currently, he probably has the best pace and agility among centre backs. He is capable of catching up with forwards who are faster, on a breakaway, and taking them even before they are able to take a shot. Yet, he is not the first choice for the team's centre back. Pepe and Sergio Ramos, with experience to match talent, have beaten him to it. Varane has only started 10 matches in the recent season for Real Madrid.
You May Like: 10 Hidden facts about Neymar
5. Mohammed Salah
Mohamed Salah Ghaly is an Egyptian professional footballer, playing as a winger in the English club Chelsea, as well as the national team of Egypt. This young player has proven that he is a capable player and is good enough to be on the Chelsea squad when he scored the winning goal in the group stage of the Champions League in the previous year. He has also demonstrated his incredible skill, as well as speed, with the ball. In fact, he was brought to the club through a contract of approximately €14 million. However, it seems that the whopping amount was spent on this player just to keep him on the bench, because he has only got the opportunity to make 2 EPL appearances in the current season, and 6 appearances altogether. He has made 3 starts, of which 2 have been against Shrewsbury and Bolton. It is likely that with more experience, he will be off the bench soon.
You May Like: 10 Interesting Facts about Lionel Messi
6. Joel Campbell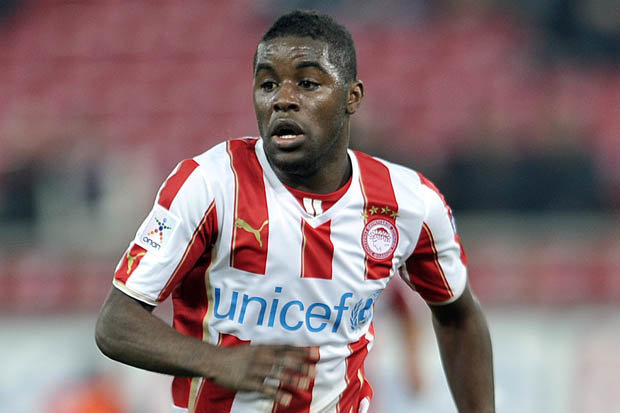 Joel Nathaniel Campbell Samuels, mostly known as just Joel Campbell, is a Costa Rican professional football player, playing for the English club Arsenal, as well as the national team of Costa Rica, where he is a forward but can also be deployed on the wings. Cammbell has had a fair amount of loan spells upon him for the previous 3 years, but his career seemed to be on the rise, after he led Costa Rica to the quarter final of World Cup 2014. However, he still seems to go unrecognized in Arsenal, even though the need for a partner for Alexis Sanchez is quite evident. He received only one start in the previous season, against Galatasary, in the Champions League. He has also received just 6 other appearances for Arsenal, and all of them were as substitutes. Loyal fans of Arsenal consider it most unfortunate that though Arsenal is under-performing, the team is not giving Campbell a chance.
You May Like: Soccer Hall of Fame 2015
7. Andre Schürrle
André Horst Schürrle is a professional German footballer, playing for the Premier League club Chelsea, as well as the national team of Germany, as a forward or winger. Schürrle made himself a great reputation in the 2014 World Cup, with excellent performance for his country, as one of the most threatening attackers from the team. His incredible ability to dibble, speed past the defenders and score a goal from anywhere on the pitch, earned him a contract of €21 million. However, there are many other excellent attacking forces available at Stamford Bridge, which has made it difficult for Schürrle to regularly make the first team of Chelsea. He has been able to make only 4 Premier League starts in the current season. It is possible that with more playing time, he can prove himself.
You May Like: Hottest Soccer Players 2015
8. Marc-Andre ter Stegen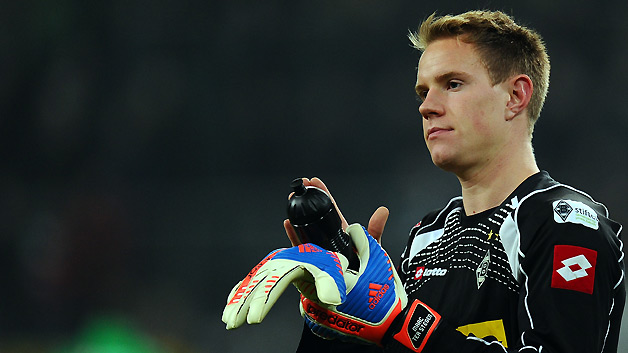 Marc-André ter Stegen is a German professional football player, playing as the goalkeeper for the Spanish club FC Barcelona, who signed him for a €12 million contract in 2014, after his four seasons in the Bundesliga with Borussia Mönchengladbach. It seems that he has a misfortune following him around when it comes to the teams he plays for. Borussia Mönchengladbach, which was a mid-table German club, came on track for Champions League qualification, right after ter Stegen moved out. After his arrival at Barcelona, Claudio Bravo, who was supposed to be his backup, became the longest La Liga start to the season, without conceding a single goal, thus causing Tter Stegen to be consistently absent. He only made 6 appearances in the competitions. Even in his national team, ter Stegen is being rapidly replaced by Manuel Neuer, while ter Stegen is considered well past his prime.
You May Like: Handsome Soccer Players 2015
9. Isco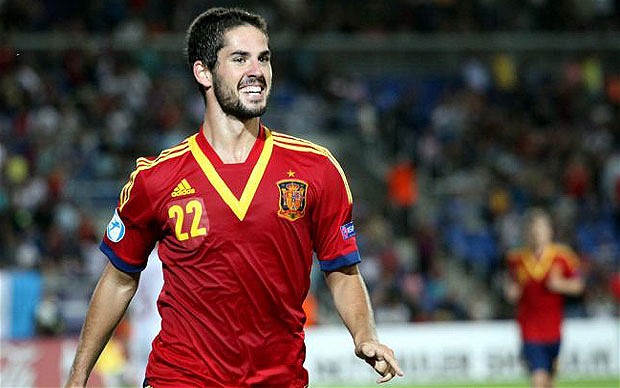 Francisco Román Alarcón Suárez, who is commonly known as Isco, is a Spanish professional football player, playing as the attacking midfielder for Real Madrid. For several months, Isco's name was found on the transfer wish list of almost every big club, after speculations started doing the rounds about his leaving Real Madrid, though, his €30 million contract amount just the previous summer made this news quite strange. But the fact is that, he has constantly been overshadowed by Gareth Bale, Luca Modric, James Rodriguez or even Kroos, leaving little room for Isco. However, when Bale and Modric were down with injuries, Isco took full advantage of the spot that opened up for him, surpassing the performances of many experienced players, and even grabbing the attention of the national team of Spain. It is likely that the days of being a benchwarmer are well past him.
You May Like: Highest Earning Soccer Players 2015
10. Frank Lampard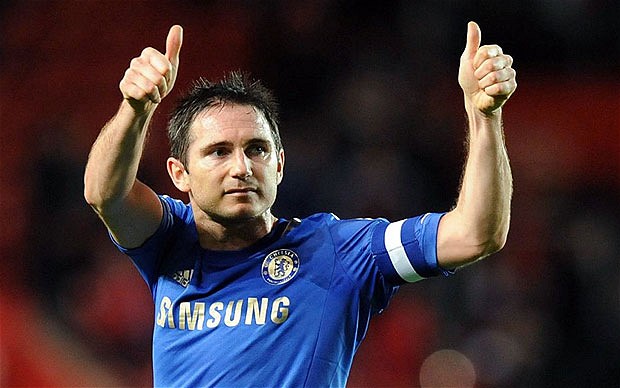 Frank James Lampard is an English professional football player, playing for Manchester City as a central midfielder, attacking midfielder or defensive midfielder. During the first of the recent season, 36 year old Lampard has proven that age is no bar for being a great player, and has delivered some excellent performances to support this. It was a surprising move to see Manchester City sign this Chelsea legend on a loan deal. What was even more surprising was his great performance in what is possibly his last few months in the Premier League, even though he managed to get only 2 starts in the league, and has only played as a substitute in most of the matches. He has successfully knocked out a few goals, including the extremely lucky equalizer against Chelsea. Including all the matches of the season, Lampard has been able to knock in 5 goals, even after appearing in only a few matches.
Sometimes, the teams are too prejudiced to bench the old players, owing to their experience, and sometimes, it is the newer players with fresher approaches who get the opportunities to make regular appearances in the matches. Sadly, some of the very talented players do not get the deserved time on the field are remain benchwarmers and subs. Hopefully, they will get enough time soon enough, and make great contributions.