Intersting Facts To Know About Sachin Tendulkar
One of the most complete batsman of all-time, Sachin Tendulkar has transformed cricket into a religion among the hearts of numerous cricket lovers. It is said that if Cricket is the religion in India then Sachin is the supreme God of cricketism. From his Test appearance in 1989, when he was just 16 years of age to his last match in 2013, Tendulkar had been a global symbol for this diversion. With 100 international centuries and more than 34000 international career runs, he possesses almost every batting record in his pocket. Here we present you some fascinating facts about this Indian legend.
25 Intersting Facts To Know About Sachin Tendulkar
1.  Sachin's father, Ramesh Tendulkar, named him after the famous music director Sachin Dev Burman.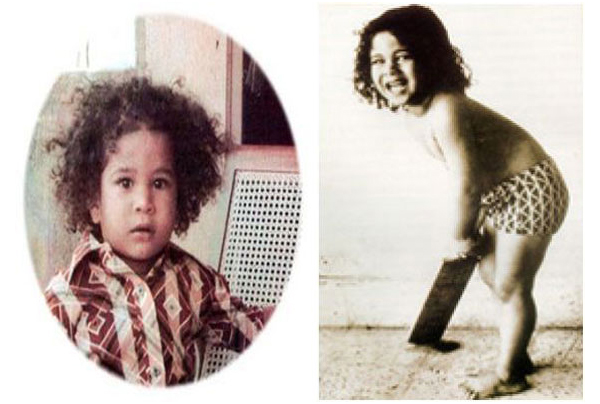 2. When young Sachin fell from a tree on a Sunday evening during his summer vacation, while Guide was shown on national TV, his infuriated brother (and mentor) Ajit sent him to cricket coaching class as a punishment.
You May Also Like:  Top 10 Worst Looking Male Athletes
3. Sachin wanted to become a fast bowler. But when he went to the MRF Pace Foundation, Australian legend Dennis Lillee asked him to focus on his batting instead.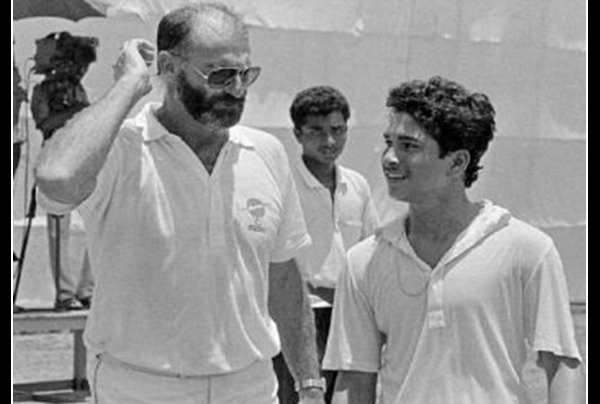 4. Sachin Tendulkar, who is considered as a calm character, was a big bully in the school.
You May Also Like:  10 Worst Looking Female Athletes
5. During his early days, Tendulkar would win a coin from his coach Ramakant Achrekar if he could bat through an entire session of nets without being dismissed. Tendulkar has 13 such coins.
6. Sachin is ambidextrous. He bats and bowls with his right hand but write with his left.
7. Sachin Tendulkar was a huge fan of John McEnroe, a former tennis legend. He grew his hair and tied a band around it to copy his idol.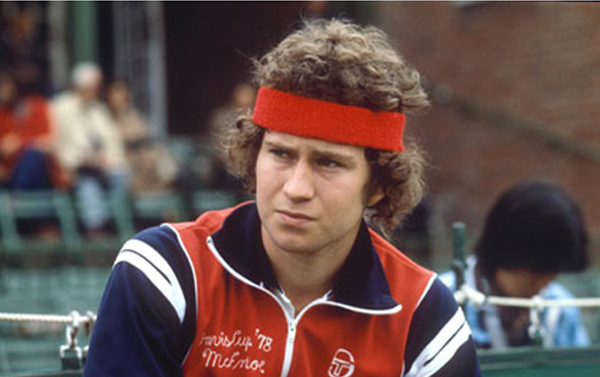 8. He was a ball boy during the 1987 World Cup. 2 years later, he was part of Team India.
9. Sachin Tendulkar fielded for Pakistan as a substitute during a one-day practice match against India at the Brabourne Stadium in 1988.
You May Also Like:   Amazing TV commercial by Athletes
10.  In 1990, while returning from the tour of England at the age of 17, Sachin met his wife Anjali for the first time at the Mumbai airport.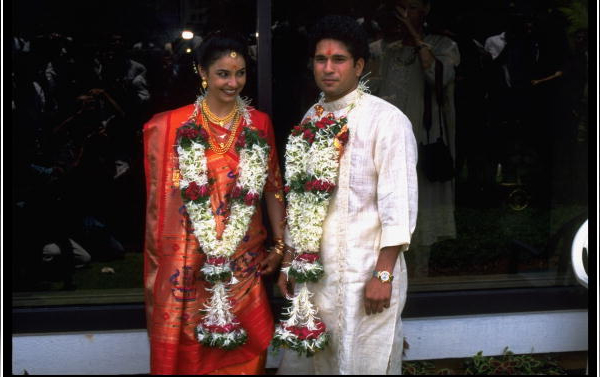 11. Sachin's father-in-law, Anand Mehta is a seven-time national bridge champion.
You May Also Like: Top 10 Best Looking Male Athletes
12. Sachin's daughter Sara is named after the first tournament he won as captain: the 1997 Sahara Cup.
13. Sachin was the first batsman to be given out by a third umpire in the 1992 Test series in South Africa. The umpire was Karl Liebenberg.
You May Also Like:  Top 10 Best Looking Female Athletes
14. The only Test-playing nation where Sachin has never scored a Test century is Zimbabwe.
You May Also Like:  Good Looking Hairstyles of Athletes
5. Sachin visited London's Madame Tussauds for the first time in 1988. Twenty years later, the museum had his wax statue.
16. In 2007, Virgin Comics created a new superhero called 'Master Blaster' based on Sachin to launch a new series of comic books.
You May Also Like:  Top 10 Hottest Female Tennis Players
17. In 1995, a sports management deal with WorldTel saw Sachin becoming the richest cricketer in the world.
You May Also Like:  Hottest Female Sports Newscasters
18. Tendulkar's first car was a Maruti-800.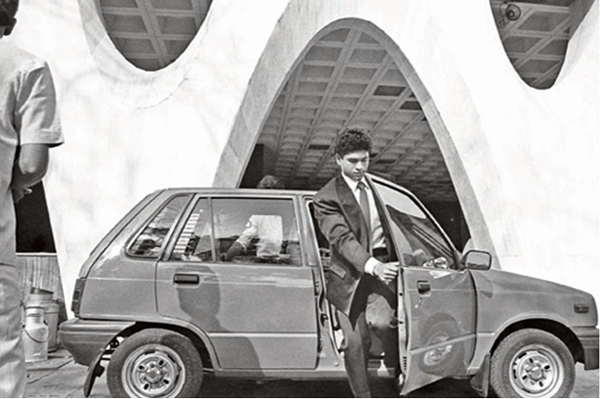 19. In his debut Test match, English fast bowler Alan Mullally complained that Sachin Tendulkar was batting with a bat broader than the normal willow.
You May Also Like:  Top 10 Spots for Adventure Sports
20. Sachin Tendulkar started off with centuries in his debut matches in the Ranji, Duleep and Irani Trophy.
You May Also Like:   Most Popular Sports in the World
21. Sachin's debut Test was Kapil Dev's 100th.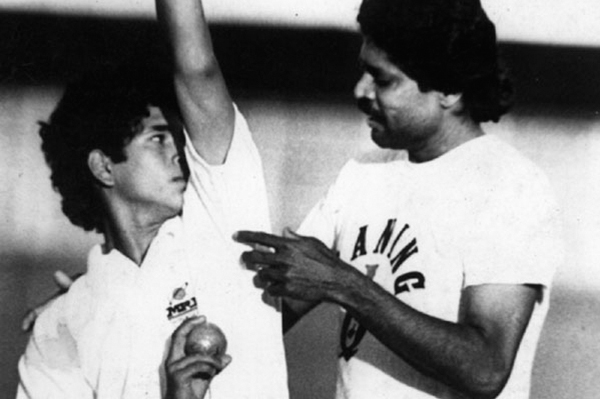 22. Sachin Tendulkar went to watch the movie Roja in 1995 with a beard and disguise. It all went wrong when his glasses fell off and the crowd in the cinema hall recognized him.
You May Also Like:   Top 10 Most Popular Card Games  
23. In the Kotla Test against Pakistan where Kumble took a perfect 10, whenever Tendulkar handed Kumble's sweater and cap to the umpire at the start of an over, Kumble took a wicket. So he continued doing that until Kumble took all ten.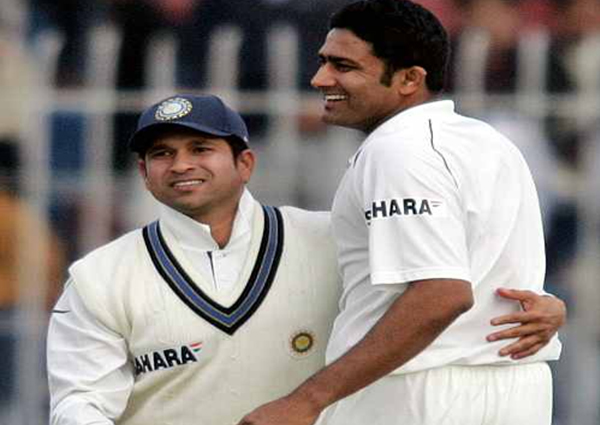 24. Sachin Tendulkar once told a Marathi news channel in an interview that his weakness is `vada-pao`, a popular Maharashtrian snack.
.
You May Also Like:
Unknown Facts About Michael Jordon  =======  10 Unknown Facts about Lionel Messi
10 Amazing Fact about LeBron James   ===========   10 Unknown facts about Neymar
25. Sachin Tendulkar was India's first active cricketer to be nominated to the Rajya Sabha and also the first sports person from India to be awarded with Bharat Ratna.