10 Dishonest Players who Pay Huge Compensations
Sports stars all over the world gain not just fame and money, but also the power to influence an unimaginable number of people with their actions and every single move they make. A number of times, these athletes offer a lot of inspiring things for the fans to follow, such as the dedication they show, the techniques they display in the sport, the amount of time they spend in training and healthy practices, and in case of many more issues. However, it often happens that they forget the power they hold, and do things that set a bad example for the world to follow. Punishment, however, is unbiased, and it finds every person with a bad action. They end up paying huge fines or compensations after being caught in the middle of their nasty acts. So let us take a quick look at 10 Dishonest Players who Pay Huge Compensations.
10 Dishonest Players who Pay Huge Compensations
1. Tiger Woods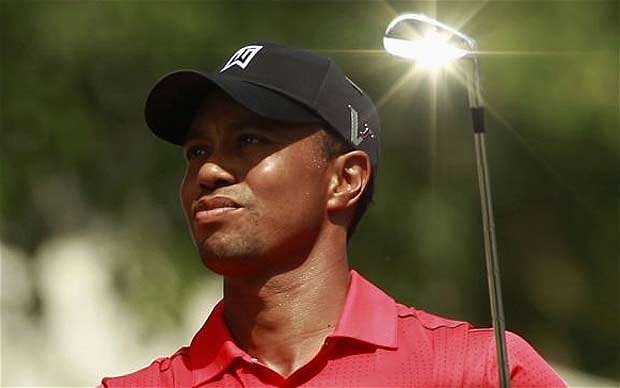 American professional golfer Tiger Woods is counted among the most successful golfers of modern era and is also one of the highest-paid athletes in the globe. He maintained his reputation several years till he was couth in a scandal related to women. Tiger is the only player to have won 18 World Golf Championships since many international championships started in 1999. He was engaged with Elin Nordegren in November 2003, and the couple got married on October 5, 2004. Tiger's wife Elin is a former Swedish model and daughter of radio journalist Thomas Nordegren and former minister of migration Barbro Holmberg. Elin, after a dozen women claimed to have had affairs with Tiger, filed for divorce. As a settlement, Tiger paid $100 million to his wife and moreover, he also lost $22 million worth of endorsements.
♦ You May Also Like ⇒ Top 10 Richest Golfers 2015
2. Lance Armstrong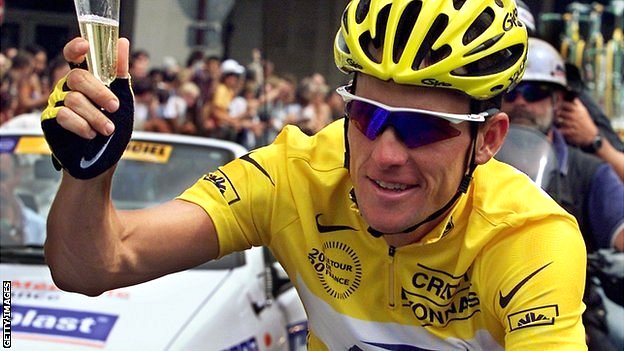 American professional road racing cyclist Lance Armstrong has won the Tour de France a world record of seven consecutive times from 1999 till 2005. He was diagnosed with advanced testicular cancer in the 90s which in turn damaged his brain, lungs and abdomen. Armstrong fought with his disease and cured from cancer in just five months. He then participated in several international events and left his mark. But sadly, after the finding of the United States Anti-Doping Agency, the Union Cycliste Internationale banned Armstrong from competitive cycling for rest of his life in 2012. He first denied charges of doping and even sued those who charged him with cheating. In 2013, he finally admitted that he used PEDs which made him lost around $75 million due to endorsement drops.
♦ You May Also Like ⇒ Top 10 Players with Premature End of Career
3. Michael Jordan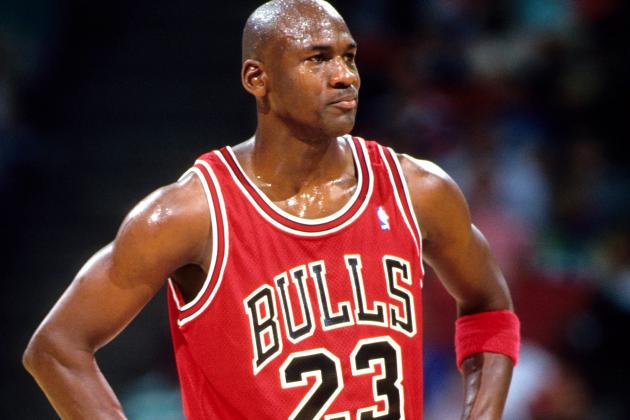 American former professional basketball player Michael Jordan is considered as the best basketball player of all time and is also an entrepreneur and principle owner and chairman of the Charlotte Hornets. Jordan spent 15 seasons of his career playing for the Chicago Bulls and Washington Wizards. He married Juanita Vanoy in 1991. He was then blamed for cheating with his wife the very same year. Jordan was also reported for paying $250,000 to a mistress to make her keep quiet about his secret relationship. On January 4, 2002, Jordan and Vanoy filed for divorce but opted for mutual settlement shortly after. Vanoy again filed for divorce and get it on December 29, 2006 for which he received $168 million as the settlement cost. It is also counted among the largest celebrity divorce settlements.
♦ You May Also Like ⇒ Top 10 Highest Paid Basketball Players 2015
4. Hulk Hogan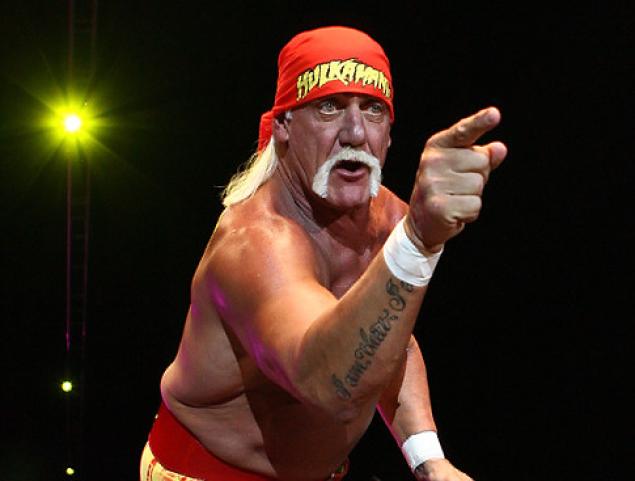 American professional wrestler Terry Gene Bollea is better known to the world as the Hulk Hogan and is currently signed with WWE. Besides being an active wrestler, he is also an actor, television personality, entrepreneur, and musician and is widely known for a reality show called "Hogan Knows Best". Hogan was married to his wife Linda for 26 years but caught cheated with her when he started having an affair with his wife's friend. Hogan's wife Linda filed for divorce after she found about Hulk Hogan's affair. As a settlement of this divorce, Hogan paid 70 percent of their liquid assets, 40 percent of his businesses, several of his luxury cars and also $3 million property to his wife Linda.
♦ You May Also Like ⇒ Top 10 Male WWE Wrestlers of All Time
5. Alex Rodriguez
American professional baseball third baseman and shortstop Alex Rodriguez nicknamed "A-Rod" is playing for the New York Yankees and also previously played for the Seattle Mariners and the Texas Rangers of Major League Baseball. Rodriguez admitted that he used performance-enhancing drugs to the Drug Enforcement Administration in January, 2014. He is now fighting for his charges of PED uses. On a more personal note, His wife Cynthia Rodriguez filed for divorce because of as "extra marital affairs and other marital misconduct" by her husband and also for "emotional abandonment" of her and their children on July 7, 2008. As a settlement Rodriguez gave $12-million marital home in Coral Gables, Florida, child support including private school tuition, life and health insurance and her cars.
♦ You May Also Like ⇒ Top 10 Highest Paid Baseball Players 2015
6. Jeff Gordon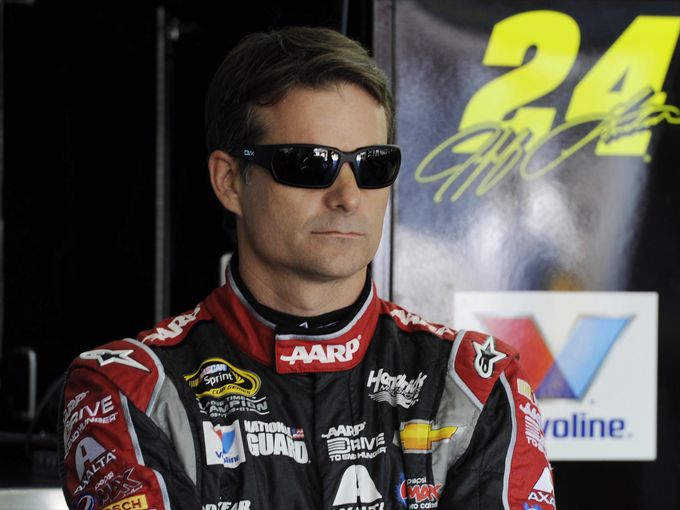 American professional stock car racing driver Jeff Gordon is counted among the best drivers of NASCAR and currently drives the No. 24 Chevrolet SS for Hendrick Motorsports in the NASCAR Sprint Cup Series. His success on track led him to a chance of meeting with a former Ms. Winston Cup winner, Brooke Sealey whom he was married to, later on. His wife, then known by the name Jennifer Brooke Gordon, filed for divorce and demanded separation from Jeff Gordon due to his extra marital relationship with professional model Deanna Merryman. Brooke then asked on court paper for "exclusive use of the couple's oceanfront home, valued at $9 million, as well as alimony, two cars and periodic use of their boats and an airplane" as a settlement.
♦ You May Also Like ⇒ 10 Race Drivers who are also Actors
7. Marion Jones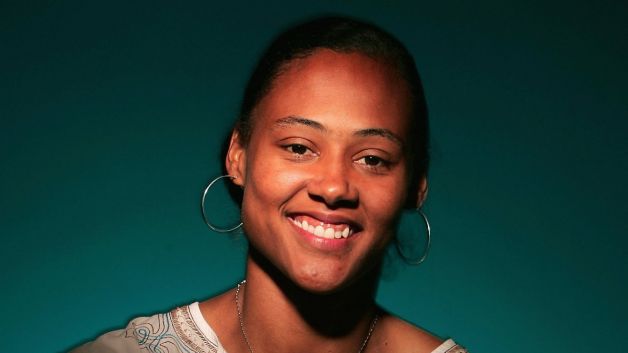 Former world champion track and field athlete Marion Jones also known as Marion Jones-Thompson also played basketball for Tulsa Shock in the WNBA. Jones achieved 3 gold medals in Sydney, Australia, at the 2000 Summer Olympics. She was allegedly charged for using performance enhancing drugs and denied using those. Finally Jones was traced to have used PED for which she was jailed for six months and lost a million dollars in endorsements. Chairman of the US Olympic Committee Peter Ueberroth then stated Jones to "immediately step forward and return the Olympic medals she won while competing in violation of the rules". Jones was then forced to sell two of her properties including her mother's house to raise money to give fines and for living.
♦ You May Also Like ⇒ 10 Hottest Female Sports Newscasters in the World
8. Ryan Braun
American baseball right fielder Ryan Joseph Braun currently plays for the Milwaukee Brewers of Major League Baseball. For his amazing ability to hit for power and average, excellent fielding and baserunning speed, he is considered as the five-tool player. He is also listed among the 50 best players of 2012 after he achieved the MVP award in 2011. Braun then charged for using performance enhancing drugs to further boosts his ability on the ground. He was failed in a testosterone test in 2011 and later also charged for his connection with the Biogenesis of America clinic in 2012. Braun was suspended for the remainder of the 2013 season totaling 65 regular season games on July 22, 2013, for his violation of drug policy. He was estimated to lose around $6.2 million due to this scandal.
♦ You May Also Like ⇒ Top 10 Sporting Events with Greatest Television Audience
9. Manny Ramirez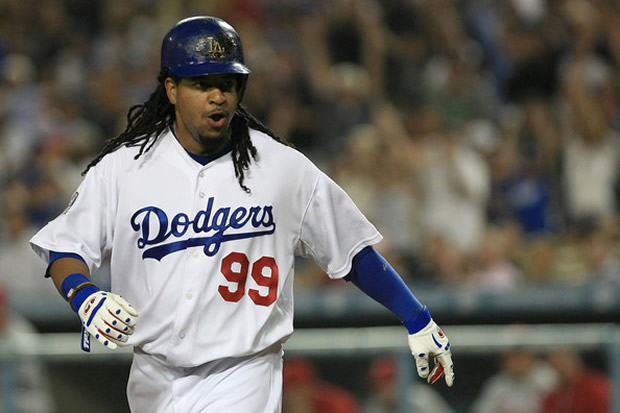 Dominican-American professional baseball outfielder Manny Ramirez participated in Major League Baseball and the Chinese Professional Baseball League. He achieved 21 grand slams which is the third best all-time. Manny's 29 postseason home runs is still a record in big league history. He participated in 12 All-Star Games which include a consecutive streak of eleven times since 1998. He established himself as a superstar for the Boston fans and also for the Los Angeles Dodgers. Manny was suspended for violating baseball's drug policy for 50 games for using human chorionic gonadotropin. Manny chose his retirement over 100 games suspension on April 8, 2011. Manny lost around 8 million in salary due to his early retirement from active sports.
♦ You May Also Like ⇒ Top 10 Most Difficult Sports to Play
10. Shaquille O'Neal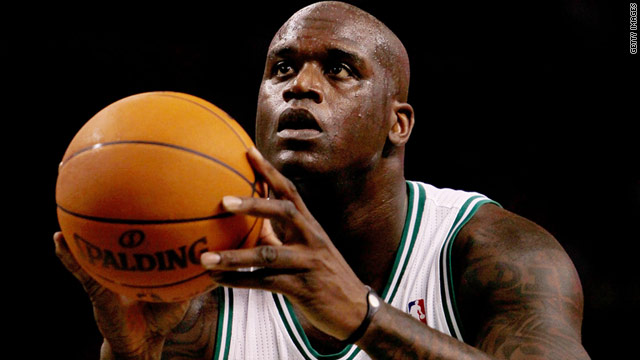 Retired American basketball player Shaquille O'Neal is currently serving as an analyst on the television program Inside the NBA and was known as a former rapper. With his 7 feet 1 inch height and 325 pounds weight, Shaquille is considered as one of the heaviest players ever to play in the NBA. The man who once said, "I'm Muslim, I'm Jewish, I'm Buddhist, I'm everybody 'cause I'm a people person," was sue by his wife Shaunie as he was accused of cheating on his wife several times over the next seven years. Shaquille first filed a divorce case in a Miami-Dade Circuit court on September 4, 2007, which was mutually settled. His wife, Shaunie again filed for divorce on November 10, 2009. Shaquille is now subjected to pay $20,000 monthly for alimony and child support combined as a settlement.
♦ You May Also Like ⇒ 10 Most Famous Basketball Shoes of All Time
As we can see, the dishonest acts by the players set them back by a fortune that is not ignorable at all. However, these compensations they pay are in the form of money or assets, and it is worth questioning whether that can ever really be enough of a compensation for the harm they cause to the people who once rested their faith and love upon these players, be it the fans who get disappointed with them for their dishonesty, the teams who lose them, or the loved ones whom they leave to deal with their betrayal for years to come.