10 Most Embarrassing Records in Sports
Athletes and teams thrive to do the best they can every day. They try to save the honour of the country or place they represent, while simultaneously trying to make it to the history of sports with some new record. Every person wants to be remembered for their achievements, and for the contributions they have made in what they do, and so do these sports stars or teams. However, just like the records for the bests, there are also records for the worsts, as we all remember those who are at the lowest. Unfortunately, no one quite enjoys holding the record as the worst, as the lowest scorer, largest number of losses, etc. Yet, just like those who achieve the best in a sport or a specific factor of it, the embarrassing place at the bottom cannot be left empty either. Let us take a look at the 10 Most Embarrassing Records in Sports.
10 Most Embarrassing Records in Sports
1. Most Consecutive Losses
Prairie View A&M broke the record in nearly a double margin of Most Consecutive Losses of Columbia's 44 straight defeats between 1983 and 1988. They achieved their last successful win in 1989, and after that they were not able to achieve a single victory since 1998. Prairie View made a historical record of most consecutive losses with their 80 straight defeats on that occasion. On a funnier note, the Prairie View A&M scored just 48 points in total in the 1991 season. On the other hand, they gave up an average of 56 a game on that same season which is another world record which many sports buffs believe will be intact after thousands of years. Panther's running back Kevin Ball once stated, "One isn't good enough for me. I don't want people to think it's a fluke."
♦ You May Also Like ⇒ 10 Dishonest Players who Pay Huge Compensations
2. Lowest Batting Average in Cricket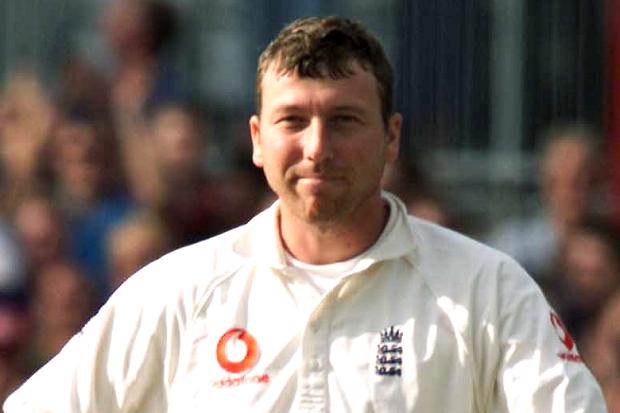 Broadcaster, journalist and retired English international cricketer Michael Andrew Atherton or famously known as Mike Atherton became the captain of England at the age of just 25. He also holds the record of appearing in 54 Test matches on that time. He served his duty as a right-handed opening batsman for Lancashire and England. Mike Atherton made 7,728 runs in 115 international test matches throughout his career which is decorated with sixteen centuries and forty six half centuries with a top score of 185 not out. But sadly, he retired with a batting average of just 37.69 which is the record of Lowest Batting Average in Cricket by any batsman who crossed the 7,000 runs boundary. He also has a batting average of 35.11 in One Day Internationals.
♦ You May Also Like ⇒ Top 10 Highest Paid Cricketers 2015
3. Largest Ice Hockey Defeat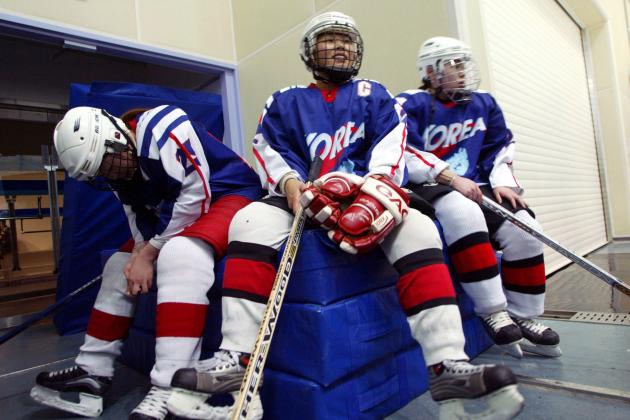 Some might think that the record is set by the New York Rangers who lost to the prestigious Detroit Red Wings by 15-0 in January of 1944. Nonetheless, the actual record of Largest Ice Hockey Defeat is light years beyond that small scale defeat. The record was set by South Korea in an Ice Hockey match against Thailand during the 1998 IIHF Asian Oceanic Junior U18 Championships. Team South Korea defeated the Thailand men's team with a whopping record of 92-0 which is a record for the biggest win in the history of Ice hockey. On the other hand, Thailand remains the holder of Largest Ice Hockey Defeat while congesting 92 goals in a single game. Thailand did not participate in the Asian Oceanic Junior U18 Championship the next year, they created the record.
♦ You May Also Like ⇒ Top 10 Highest Paid Ice Hockey Players 2015
4. Shortest Premier League Career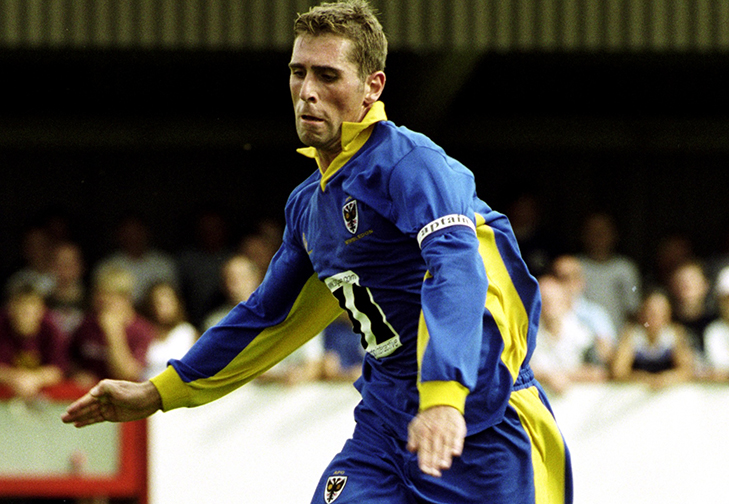 It is widely regarded by many that the Senegalese footballer and attempted con artist Ali Dia holds the record of Shortest Premier League Career as he played 53 minutes against Leeds in 1996. Southampton manager Graeme Souness was spellbound with his playing style and later found that his new signing was a fraud. But the actual record of the Shortest Premier League Career was made by Joe Sheerin who spent just 60-second with team Chelsea. Joe Sheerin made his league debut as a last minute substitute for Gianfranco Zola in the 1–0 win against Wimbledon on 22 April 1997, but never played again for Chelsea. He was throughout with team till 2002 and finally left Chelsea in February 2002.
♦ You May Also Like ⇒ 10 Most Famous Soccer Stadiums in the World
5. Fastest Knockout of All Time
Boxers and MMA fighters took knockout as their personal glory as they want to achieve more and more knockout wins in their career. Many famous boxers achieved their victories with knockout but the record of Fastest Knockout of All Time is something more drastic. Takahiro Kuroishi proved that running toward your opponent at full speed to start the fight is not at all a decent strategy. Takahiro Kuroishi furiously rushed to his opponent Ryohei Masuda to start a match where Masuda punched him with one fierce blow. Due to that punch, Takahiro spun 180 degrees before hitting the canvas and was knocked out in less than 2 second. Another instance, Russell Rees and Des Sowden once came face-to-face in a turn-of-the-century match where Sowden was knocked out by Russell in a single blow.
♦ You May Also Like ⇒ Top 10 Male WWE Wrestlers of All Time
6. Most NHL Penalty Minutes by a Goalie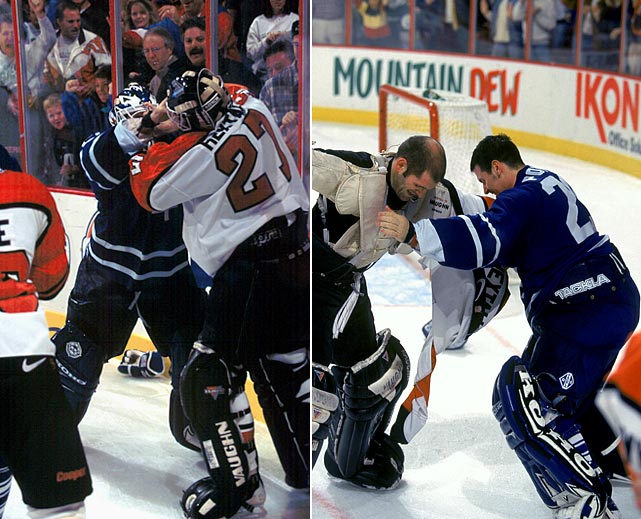 Every opposing player received a slash whenever they skated near the crease of the NHL goalie Ron Hextall which made him one of the most furious goalies of all time in the history of NHL. Ron Hextall spent most of his time playing for the Philadelphia Flyers. He achieved 296 career wins playing for the team. He is also famous for his ferocity, as he earns 113 minutes and set the world record for most penalty minutes by a goal keeper in the NHL season of 1988-89. Ron Hextall is noted for his aggressive approach toward the incoming players of the opposing team and to body check opponents. One of the very best goalies, Ron Hextall achieved more than 700 penalty minutes during his active career in the National Hockey League.
♦ You May Also Like ⇒ 10 Most Entertaining Athletes in the World
7. Most NASCAR Races without a Win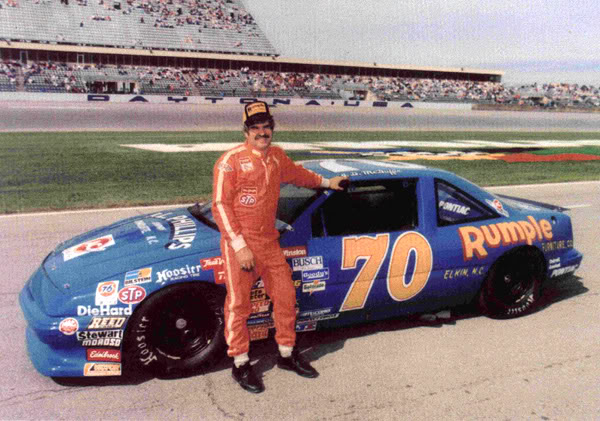 American racing driver, John Delphus "J.D." McDuffie, Jr., famously known as just J.D. McDuffie collected 106 top-tens during his career. He also holds the record of most starts in NASCAR's top level without a win. During his active career from 1963 to 1991, J.D. McDuffie participated in 653 races but was unsuccessful for even winning a single race during that time. He won several small races which include a small dirt track near Rockingham, North Carolina, but never met with a big win on the track in his career. This famous NASCAR driver was killed in a motor accident during NASCAR Watkin's Glen race in 1991. J.D. McDuffie ends his career in a tragic accident at the age of 52 but sadly never able to achieve a single race.
♦ You May Also Like ⇒ 10 Race Drivers who are also Actors
8. Worst Single-Game Shooting Performance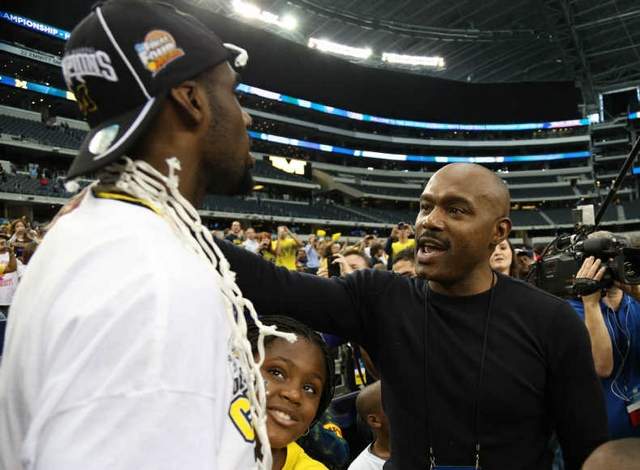 Many wise basketball coaches advise their students that keep on shooting if the attempts aren't falling and eventually the point will come on the bucket. But it seems that Tim Hardaway of the Golden State Warriors took this advice from his coach even in his professional career. Tim Hardaway is a retired American basketball player who currently serves his duty as an assistant coach for the Detroit Pistons of the National Basketball Association. On a funny note, Tim Hardaway did something hilarious on the forgettable December night in 1991. He made an attempt at scoring point 17 times but not able to achieve success even a single time. Tim Hardaway set the record of the worst Single-Game Shooting Performance at that time even though Golden State won the game.
♦ You May Also Like ⇒ Top 10 Highest Paid Basketball Players 2015
9. Most Career Fumbles
Two of the most famous American football player Michael Vick and Tom Brady have most fumbles in their career as reputed and active players. They both have 96 registered fumbles in their career. But the record for most career fumbles is registered in the name of former American football quarterback Brett Favre. He spent most of his life with the Green Bay Packers of the National Football League. His amazing career is decorated with 70,000 yards, over 6,000 completions, and over 10,000 pass attempts. Brett Favre is also known by his nickname "The Gunslinger". Even though he has one of the most decorated careers in the NBA, he is not immune to making mistakes. Favre retired with 166 registered fumbles in his active NBA career which achieved him the record of Most Career Fumbles.
♦ You May Also Like ⇒ Top 10 Highest Paid American Football Players 2015
10. Most Consecutive Super Bowl Losses
The record of Most Consecutive Super Bowl Losses is held by the Buffalo Bills based in the Buffalo–Niagara Falls metropolitan area. Buffalo Bills are a member of the East Division of the American Football Conference in the National Football League. The team was established in 1960 and from that time they proved themselves as one of the best team ever to participate in the American Football. But on a contrary, they are the record holder of most consecutive Super Bowl defeats as they were defeated by the opponent straight four times. Buffalo Bills was defeated by the New York Giants in Super Bowl XXV and was defeated by the Washington Redskins in Super Bowl XXVII. The other two times they were defeated by the Dallas Cowboys.
♦ You May Also Like ⇒ American Football Hall of Fame 2015
While it is a reason to be proud of when a player or a team manages to secure a place in the history with some record. But unfortunately, when this record is for being weak, it is nothing to be proud of. It embarrasses them, and that is quite understandable, considering the fact that they have to be associated with some failure.