Cristiano Ronaldo HD Wallpapers
Cristiano Ronaldo, a man who creates thrill for millions of his fan, and is widely considered as a football genius of modern times. He received numerous awards and was named with honors many times due to his amazing football skills and performance on field. At a ceremony in January 2014 at the Belém Palace, President of Portugal Aníbal Cavaco Silva raised Ronaldo to the rank of Grand Officer of the Order of Prince Henry, "to distinguish an athlete of world renown who has been a symbol of Portugal globally, contributing to the international projection of the country and setting an example of tenacity for future generations". Ronaldo in May 2014 was named as the most marketable football player in the world by international sports market research company Repucom. He is also quite pleasant for the eyes besides his skills and mind blowing statistics. And here is some of the best Cristiano Ronaldo HD Wallpapers 2015.
You May Also Like: Most Handsome Soccer Players
Cristiano Ronaldo HD Wallpapers 2015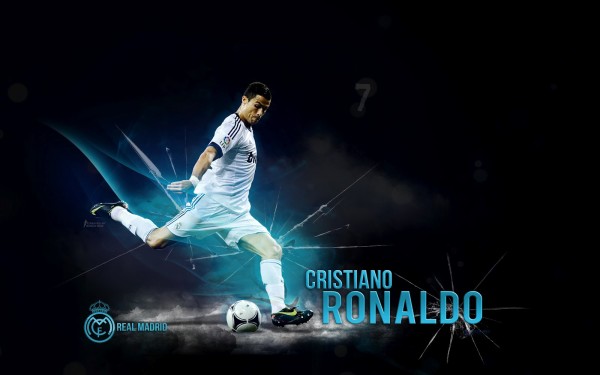 Cristiano Ronaldo dos Santos Aveiro also known as Cristiano Ronaldo is regarded as the current best player in the world by many in the sport. Besides, he is also regarded as one of the greatest soccer players of all time. He plays as a forward for Spanish club Real Madrid and is also a current member of Portuguese national football team. Ronaldo serves as the current captain of the Portuguese national team. At the age of 15, he was diagnosed with a racing heart, a medical condition that forced him to give up playing football. To cauterize the area of Ronaldo's heart that was causing the racing heart problem he had undergone an operation where laser was used. And thankfully few days later after the operation, Ronaldo successfully resumed his training.
You May Also Like Other Athletes Wallpapers: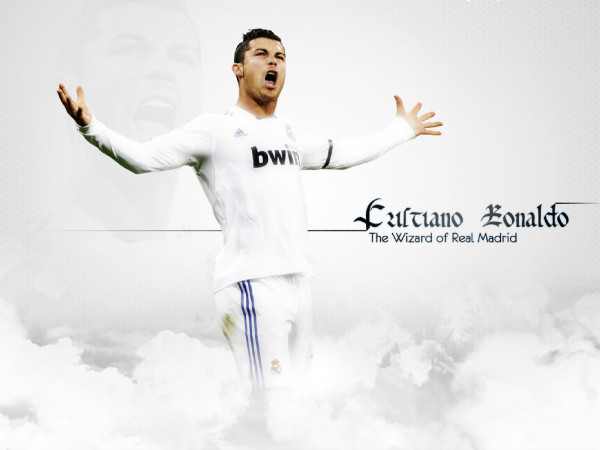 Cristiano Ronaldo was born in a neighborhood of Funchal called Santo António, Madeira, on 5 February 1985. His parents are Maria Dolores dos Santos Aveiro and José Dinis Aveiro. Maria Aveiro, Ronaldo's mother, was a cook and José Aveiro, his father, was a municipal gardener by profession. He was named after then United States president Ronald Reagan as the "Ronaldo". Ronald Reagan was the favorite actor of Ronaldo's father José Aveiro. Elma and Liliana Cátia are the two older sisters and Hugo is the older brother of Ronaldo. Ronaldo lived in poverty during his childhood days while sharing a room with his brother and sisters. Irrespective of his popularity at the school, he was expelled after he threw a chair at his teacher.
You May Also Like: Most Handsome Athletes 2015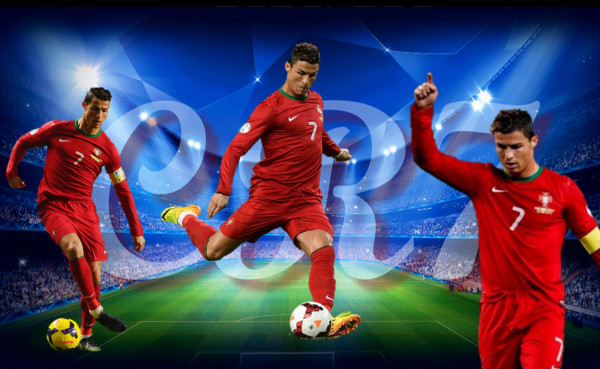 At the age of just eight Ronaldo began his career as a youth player. Young Ronaldo joined a team called Andorinha where his father served his duty as a kit man. He spent two years with Andorinha and eventually moved to a local club called C.D. Nacional. He was invited to a three-day trial with Portuguese giants Sporting CP after a title-winning campaign with C.D. Nacional in 1997. He was subsequently signed for an undisclosed sum as the club was quite happy with Ronaldo's skill. Eventually he caught the attention of then Manchester United manager Alex Ferguson after playing as a member of Sporting CP for a couple of years. Alex Ferguson signed young Ronaldo for £12.2 million equivalent of €15 million in 2003.
You May Also Like: Hottest Soccer Players 2015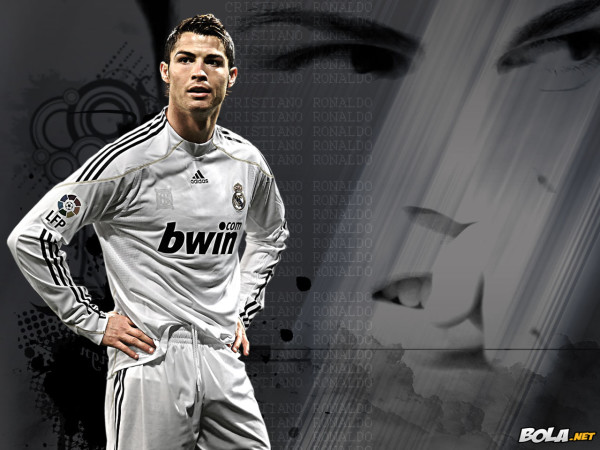 From 2003 to 2009, he spent his career with Manchester United while scoring 84 goals in 196 appearances for the team. Ronaldo became the world's most expensive player after his transfer from Manchester United to Real Madrid in 2009. He successfully bagged a transfer fee worth of €94 million/$132 million equivalent to £80 million and also got the buyout clause worth of €1 billion in 2009. He holds the record for most goals scored in a single season with his 17 goals in the 2013–14 football season in the UEFA Champions League. He was named in a 2014 UEFA poll as the greatest goal scorer to play in the UEFA Champions League. Ronaldo is the first player ever to score in a single season against every team in La Liga.
You May Also Like: Most Beautiful Athletes 2015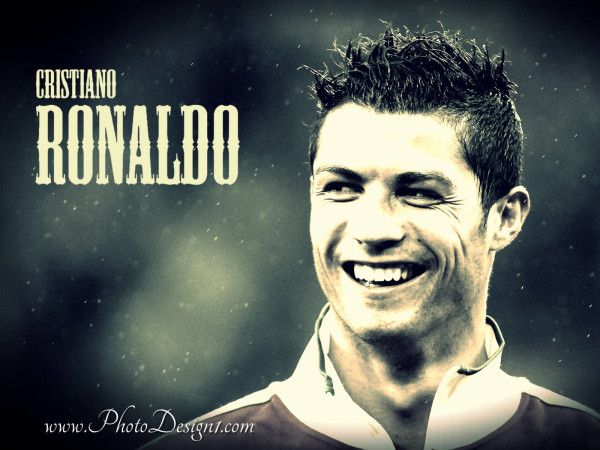 Ronaldo made his international debut for Portugal in August 2003 at the age of just 18. He made 118 appearances for the Portuguese national soccer team and scored 52 goals till now. Ronaldo has participated in six major tournaments as a member of the Portuguese team three UEFA European Championships in 2004, 2008 and 2012, and three FIFA World Cups in 2006, 2010 and 2014. He is the first Portuguese player to reach 50 international goals and also is the Portugal's top goal scorer of all time. In the European Championship, Ronaldo also holds the record of being the country's top scorer with 6 goals. He made his first international goal in the opening game of Euro 2004 against Greece and helped his team to reach the final. With 23 goals till November 2014, Ronaldo became the all-time top scorer in the UEFA European Championship.
You May Also Like: Hottest Female Soccer Players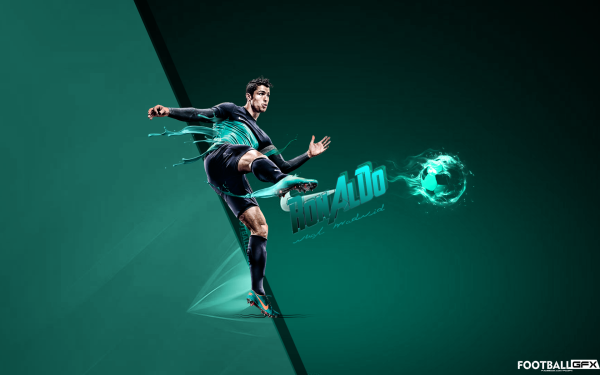 In 2004, Ronaldo won his first trophy the FA Cup. In 2007, he became the first player in England to win all four main PFA and FWA awards. In 2008, he also won three out of the four main PFA and FWA trophies and was also named World Soccer Player of the Year, FIFA World Player of the Year, FIFPro Player of the Year and the Onze d'Or. At the age of just 22, Ronaldo had received Ballon d'Or and FIFA World Player of the Year nominations. In 2007 and 2008, he was named FWA Footballer of the Year twice consecutively. Ronaldo was the inaugural winner of the FIFA Puskás Award for Goal of the Year as an honorable achievement in 2009. He won the Ballon d'Or twice in 2008 and 2013.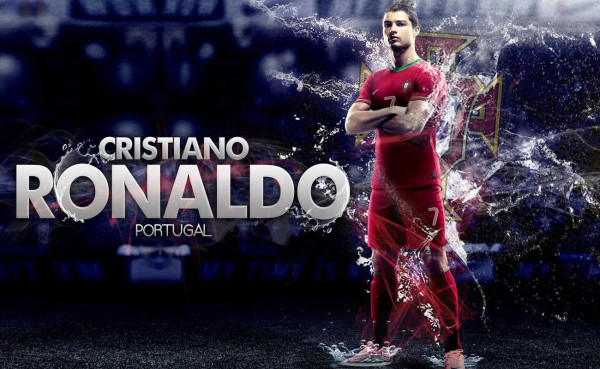 Ronaldo with Manchester United and Real Madrid has won three Premier Leagues, one La Liga, two UEFA Champions Leagues, one FA Cup, one UEFA Super Cup, two Football League Cups, two Copas del Rey, one Supercopas de España, one FA Community Shield and one FIFA Club World Cup. He also became the Runner-up for his national team Portugal in 2004 and second Runner-up in 2012 in the UEFA European Championship. Ronaldo became the runner up in FA Cup twice in 2005 and 2007, and also at the UEFA Champions League in 2009. In 2008, he achieved the Runners Up position in UEFA Super Cup. Ronaldo held the runner up position in 2013 in Copa del Rey and Supercopa de España in 2014.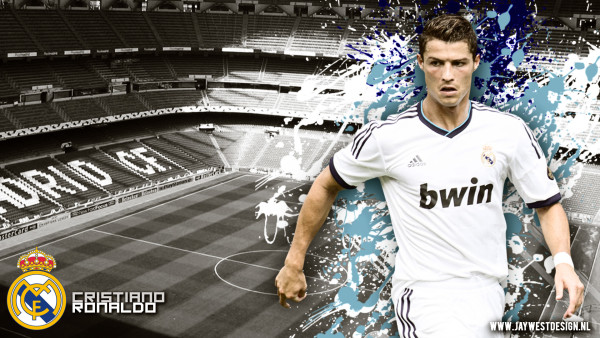 Gemma Atkinson and Alice Goodwin were the English models Ronaldo has previously dated with. Through their Armani Exchange campaigns, he met with Russian model Irina Shayk and has been dating her since the start of 2010. On June 17, 2010, Ronaldo became the father of a son who has been named Cristiano and was born in the United States. He announced that he had full custody of his child but never revealed the identity of his son Cristiano's mother publicly. His son has been nicknamed Cristianinho by his family.  Ronaldo donates blood several times a year as an interesting fact and for that reason he does not have tattoos as it would prevent him from donating blood.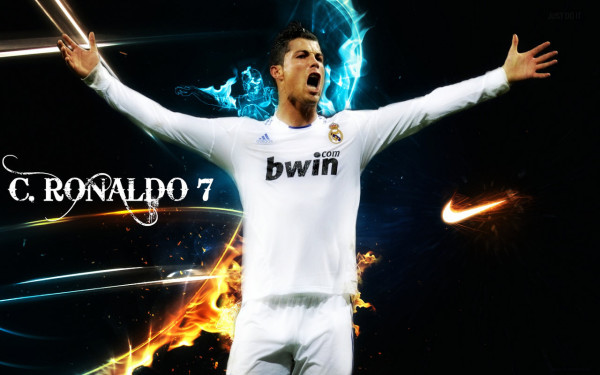 From his time at Manchester United, Ronaldo's reputation rapidly grew and he eventually became one of the most marketable athletes in the world and signed with various big companies worldwide many endorsement deals. For Emporio Armani men's jeans and underwear, he was named the new "spokes model" in October 2009. In February 2010, he also re-signed his endorsement contract with American sportswear giant Nike until 2014. Throughout his career, he wore Mercurial boots by Nike. Depending which is the top tier Nike boot at the time, Ronaldo alternately wears Vapor models of the Mercurial series. Nike has created first Ronaldo signature boot in 2010 called the Superfly II Safari CR7 and again launched the Mercurial Superfly CR7 in 2014.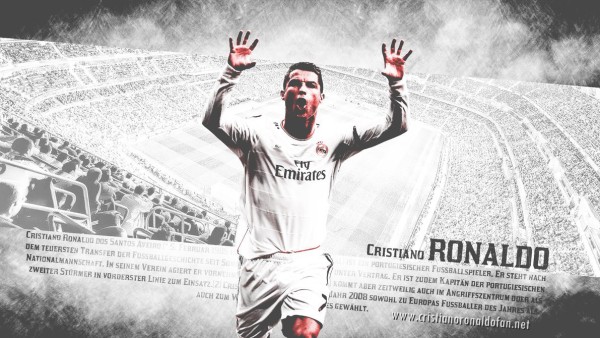 In August 2010, Ronaldo became the first athlete on Facebook to reach 50 million followers. In October 2014, he became the first athlete and the second celebrity after Shakira to reach 100 million followers on Facebook. Ronaldo with more than 30 million followers on Twitter also tops the list of most-followed athletes. He had the 5th highest social rank in the world after Lady Gaga, Rihanna, Justin Bieber, and Katy Perry according to Forbes in 2012. In September 2011, Castrol released a television film named "Ronaldo: Tested to the Limit". Ronaldo was tested in several aspects which include mental and physical tests. Computer security company McAfee ranked footballers by the probability of an internet search in July 2012 where Ronaldo tops the list.
Ronaldo opened a museum in December 2013 called Museu CR7 which houses the trophies and memorabilia of his life and playing career in his hometown of Funchal. For his museum, he also launched a dedicated social networking website and an android and iOS mobile app.
Visit Cristiano Ronaldo's Website, Created By Our Group – for More Wallpapers and Much More About Cristiano Ronaldo CR7.