10 Most Hated Players
Sports as a profession is a platform that helps talented athletes get huge fame and money. Skilful athletes can go from being a common person to a celebrity, known all over the world. Overnight, top clubs and teams want to sign them, while the biggest companies want to hire them as their ambassadors. Successful sports stars are sought by their fans who simply fall in love with them. Thus, players have wealth and great reputation. At a very young age, players have the whole world at their feet. They can purchase what they want, from luxurious cars and houses to clothes. It so happens that all the material possession and early fame get to their head, and they become arrogant. This starts to reflect in their behavior. Sometimes, the competitive attitude also get manifested that way, and they get deluded enough to misbehave with even their personal friends and close relations. The love of people soon changes to hatred. Let us take a look at 10 Most Hated Players.
10 Most Hated Players
1. Lance Armstrong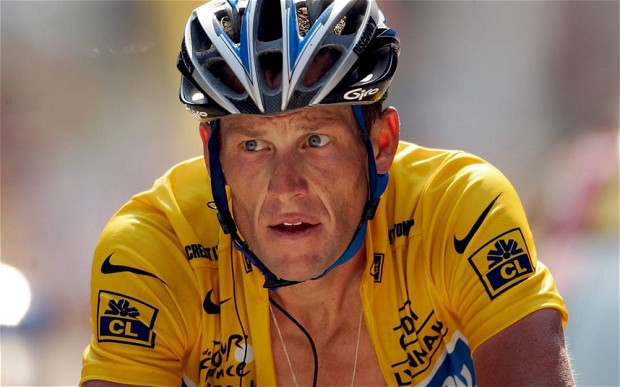 Lance Edward Armstrong is a former professional road racing cyclist. Armstrong was reputed for creating a record by winning the Tour de France seven consecutive times between 1999 and 2005. This was after he was diagnosed with testicular cancer, and it escalated to his lungs and brain. He was considered a great inspiration for many, and one of the most loved athletes in the world. But, his reputation took a downhill path when it was revealed to the world that he was guilty of doping offenses. All along, he had been denying and covering up the truth for many years, and had ridiculed and bullied other people horribly, suing people who had given such allegations. But finally, during an interview with Oprah Winfrey in January 2013, he admitted to doping during all the competitions.
2. Alex Rodriguez
Alexander Emmanuel Rodriguez, better known as Alex Rodriguez, or by his nickname A-Rod, is a professional baseball third baseman and shortstop, playing in the Major League Baseball for the New York Yankees, after playing for the Seattle Mariners and the Texas Rangers. Considered as one of the most talented baseball players of all time, he has received some of the biggest contracts. As a part of the New York Yankees who are referred to as the Evil Empire very often, fans of his rivals have often targeted him. But the allegations regarding drug usage made him an even bigger target, placing him in the middle of greater controversies. But, the biggest controversy he was in was when he earned himself the longest suspension ever by the league for being involved in the Biogenesis scandal.
Bonus: Highest Paid MLB Players
3. Manti Te'o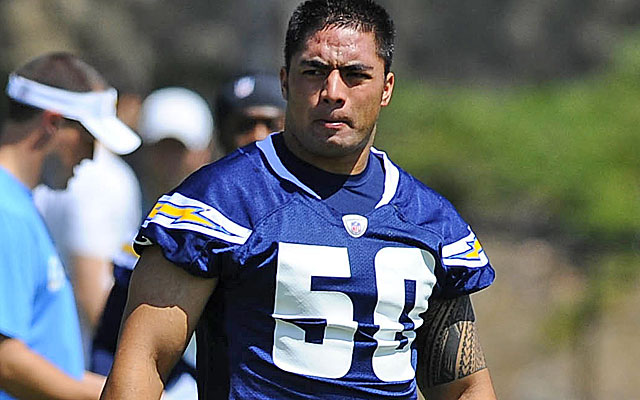 Manti Malietau Louis Teʻo, known by the name Manti Te'o, is an American football linebacker who plays in the National Football League for the San Diego Chargers. As a college footballer, he played at Notre Dame. In fact, he has been one of the most celebrated young footballers of all time, with a prominent college football career. He is particularly remembered for his unforgettable stint at the highly noteworthy programs in Notre Dame. However, he was also subjected to huge vitriol and vilification after he was found to be involved in an unscrupulous ruse about the sham death of his fake girlfriend. While the story is a very sad plea for attention and, at the same time, rather amusing, and people are not sure how to react to it, it just made him one of the most disliked athletes.
Bonus: Highest Paid NFL Players
4. Ryan Braun
Ryan Joseph Braun is a baseball right fielder, playing in Major League Baseball for the Milwaukee Brewers. For most of his career since the beginning, he was able to maintain a spotless, untainted image, with a quiet demeanour. However, his image came under question when, during the MVP Baseball season of 2011, he was failed to clear a testosterone test. But he appealed the suspension, and emerged successful. In fact, he even claimed that he had been the victim of the testing personnel, and alleged that this was because the testing personnel was the fan of a rival club, and also an anti-Semite. More recently, however, he got involved in the Biogenesis scandal, and received a suspension of 65 games for the violation of the league's drug policy, thus receiving detestation.
5. Tiger Woods
Eldrick Tont Tiger Woods, popularly known as Tiger Woods, is a professional golf player, counted among the most successful and Highest Paid golfers of all time around the world. For many years, he has remained one of the highest-earning athletes from all kinds of sports in the world. He has He got engaged to Elin Nordegren in 2003, and the two exchanged vows in 2004. With Elin, Woods has a daughter and a son. In 2009, he was caught in an infidelity scandal. He soon got involved in a road accident, and later, admitted to having had affairs with many women. Despite his apology, the truth cost him several of the sponsorship deals with several of the top companies. He went through a therapy session in 2010, and later that year, he underwent a divorce. But the contempt of people is still intact.
Bonus: Richest Golfers In The World
6. Jay Cutler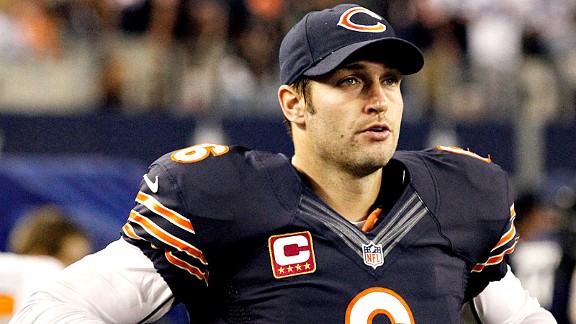 Jay Christopher Cutler is an American football quarterback playing in the National Football League for the Chicago Bears. He played college football at Vanderbilt University, and was also a part of the Denver Broncos, and had set several single-season records for the team back in 2008, though they were all broken later in 2012. He has been speculated to reach the rank of elite players soon. But, fans of his team, as well as the contemporary players, including his teammates, see him more as a standoff. In fact, they do not view him with favour. He is particularly in the bad books of the fans of his current team, Chicago Bears. This is because, he often got sacked, or even injured, which led him to get pulled out of some of the major games, thus leading to a failed season for Chicago.
7. Metta World Peace
Metta World Peace is a professional basketball player who plays at the National Basketball Association for the New York Knicks, and has also played for other teams like Indiana Pacers, Sacramento Kings, Houston Rockets and Los Angeles Lakers, and recently, in the Chinese Basketball Association for the Sichuan Blue Whales. He was born Ron Artest, but he later changed his name legally in September 2011. In fact, his former name is still pretty clear in the memories of people, as the guy who was in the middle of a massive brawl that took place between the Detroit Pistons and the Indiana Pacers, back in the year 2004. This brawl was a pretty huge, and Artest's role in it was quite prominent, making him the centre of much hatred from the followers of the sport, as well.
Bonus: Highest Paid NBA Players
8. Michael Vick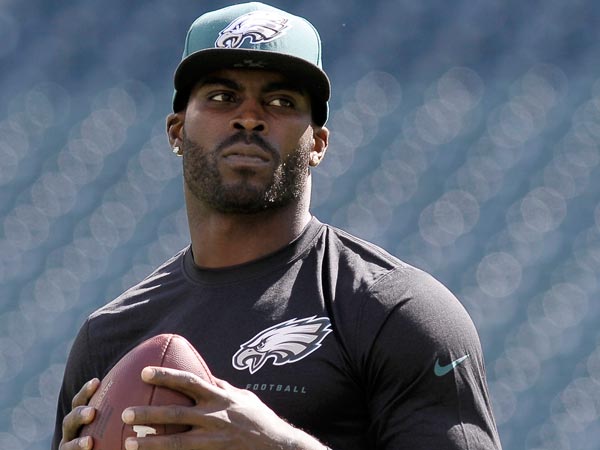 Michael Dwayne Vick is a football quarterback who plays at the national Football League for the New York Jets. Before this, he has also played for the Atlanta Falcons and Philadelphia Eagles. He also had a highly successful college football career when he was Virginia Polytechnic Institute and State University, after which he became the first African-American quarterback to get drafter first overall. In fact, he is one of the most talented quarterbacks, taking into consideration his young age. However, his reputation fell apart when he was found to be guilty of being involved with the unethical sport of dog fighting. He served nearly two years of imprisonment, and even became bankrupt. After that, he returned in 2009. But, people can't forget his disregard for animal welfare.
9. Kurt Busch
Kurt Thomas Busch is a stock car racing driver who competes in the NASCAR Sprint Cup Series for the Furniture Racing, and drives the No. 41 Haas Automation Chevrolet SS for Stewart-Haas Racing. He is quite a successful driver, with 25 Sprint Cup Series wins, along with 5 Xfinity Series and 4 Camping World Truck Series. He might be a notable racing driver, praised for his great skill and success, but he has quite a reputation for his short temper and huge arrogance. The most successful performers in the history of sports have lost their fan base owing to ego and anger, and Busch is no different. He is on the receiving end of dislike from racing fans, because of his attitude. He has been involved in several controversies, as well as feuds with other drivers, including some of his most notable colleagues.
10. Tony Romo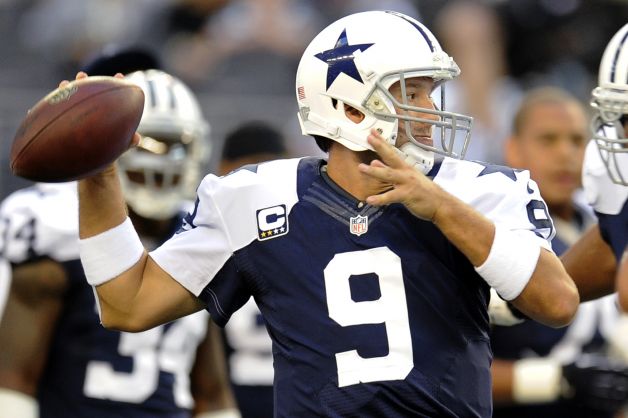 Antonio Ramiro Romo, better known as Tony Romo, is a football quarterback who plays at the National Football League for the Dallas Cowboys. He also had a notable college football career, playing for NCAA Division I-AA Eastern Illinois University. He has an affinity to turnovers which lead to defeats, and Romo himself often vanishes in the clutch. He has been vilified for his relationship with musician Jessica Simpson. This is because, he was believed to be distracted by it, and he started performing poorly, particularly against the Eagles. There was further controversy when photographs of Romo, with his some teammates, at a resort with Simpson, surfaced before the playoff against New York Giants in 2007. He also broke up with Simpson on the eve of her birthday, in 2009.
Players lose touch of some of the important aspects in life, like moral values, relationships, honesty, etc. Sometimes, they become so conceited that they feel they can get anything in the world that they want, and sometimes because, they do not care to remain honest enough, as long as they can reach heights of success, even if they way they take to success is unethical. Whatever be the reason, these players end up sacrificing all their hard earned reputation and respect, and sometimes even their money. All they get in the end is a lot of hatred from the same people who loved them at some point of time.