The sport of football can be one in which a player can end up having an illustrious and long career or they can see their playing days cut dramatically short because of injuries and other physical ailments. Now, if you look at any NFL stats website, you'll see that even the best players in the league, those who seem unbeatable and that open up the debate of whether superhumans do live amongst us or not can also go down because of severe injuries, sometimes to not even make it back to the league.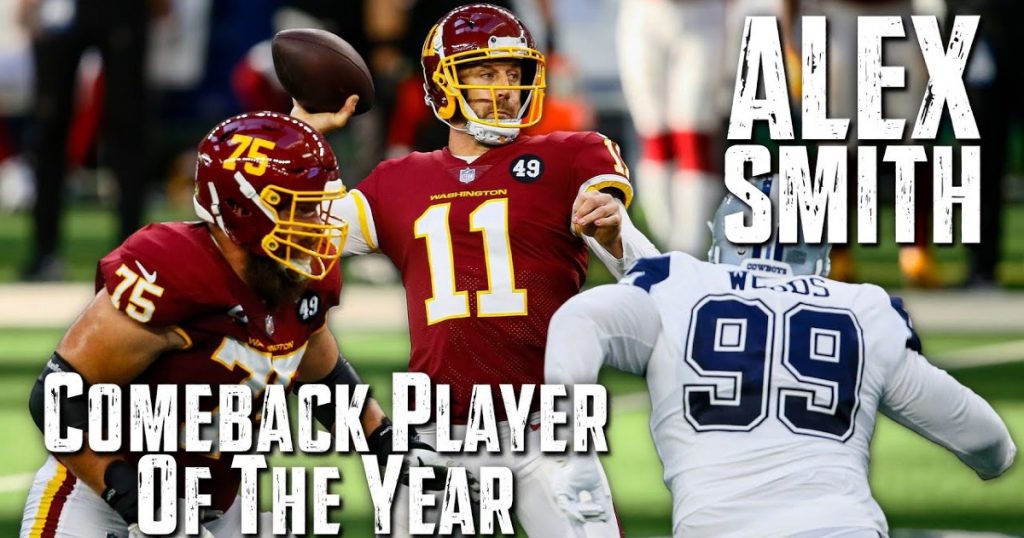 Now, while those moments can be some of the most grueling and heartbreaking for players, coaches and fans alike, there's nothing as inspiring as seeing a player come back into the league and mount up an amazing comeback season that shatters any negative memories of past injuries or problems. When it comes to QB's, arguably the most important player on the field for any team, when they manage to come back from injuries and put on a stellar comeback season, there's an added flair and flavor to it all that makes us football fans learn to love the game even more.
So with all of this said, we bring you our list of three of the best NFL QB comeback seasons in history.
Peyton Manning, Denver Broncos 2012 Season
While Tom Brady will forever be considered as the apex of QB excellence in the league, at least if we take his winning record and title history into consideration, for many football fans around, there has been nobody better at that position than former Colts and Broncos legend, Peyton Manning. After having to sit out the 2011 season, his last with the Colts because of four neck surgeries, once he got going with the Broncos in his first season in 2012, what Broncos and football fans, in general, were treated to was something that nobody could've expected out of a QB who seemed like he was getting ready to call it quits other than anything else.
While he struggled at first to get back into his rhythm, once all the pieces were in place the Broncos started playing some of the best football in the league. Manning would end up receiving his sixth All-Pro honor, passing for 37 touchdowns and being the completion percentage leader in the league. What's even more amazing is that this would all end up just being the beginning of a run until 2015 in which the Broncos became one of the best offensive units in the game and culminated with Manning winning another Super Bowl title with Denver and then calling it a career.
Randall Cunningham, Minnesota Vikings 1998 Season
When people think of electric QB's in the NFL, nowadays the names of Lamar Jackson, Josh Allen, Patrick Mahomes and before that Michael Vick come to mind, but before all of them even thought about playing football, even more making a career in the pros, Randall Cunningham was the "It" guy in the league for video-game style plays and flare. Cunningham´s career was a myriad of highlight-reel plays and sad injury cladded episodes that stopped him from becoming one of the most dominant QB's in the '90s, but there is one season in particular where everyone remembers Cunningham, his 1998 season with the Minnesota Vikings.
Cunningham had joined the Vikings in '97 after coming out of retirement to lead Minnesota to a playoff berth and win in that season but was sent to the bench for the beginning of the '98 season in favor of Brad Johnson. Well, after Johnson went down with yet another injury, Cunningham took over and what followed was the stuff football dreams are made off. Combining with Randy Moss and Cris Carter, who are considered one of the best WR duos in the history of the game, the Vikings had a 15-1 record all while setting an NFL scoring record. A missed field goal kept the Vikings from reaching the Super Bowl that season, but what Cunningham did that season, was enough to prove to everyone watching that he was that great of a QB.
Drew Brees, New Orleans Saints, 2006 Season
In a move that not many football fans might remember, well, maybe if you're not a Saints fan, in 2006 the New Orleans Saints led by coach Sean Payton decided to take a chance on a QB coming out of the former San Diego Chargers, now in LA, who was coming from a torn labrum injury in the last week of the 2005 season to try and bring his team around. That QB was none other than Saints legend and one of the bonafide legends of the game, Drew Brees.
After seeing his career stock plummet because of his injury and with the Chargers deciding to give the reigns of the team to Phillip Rivers, Brees hit the free agency market and was snagged by a Saints team looking for a savior in the illest of times. While the city of New Orleans was battling with the aftermath of what Hurricane Katrina had done with their hometown, Brees came in and took the team and the city under his wing and lifted everyone around, leading his team to an NFC title game. What came afterward in Brees' career is very well documented but that first season with the Saints will always be remembered as one in which New Orleans landed the best free agent in NFL history and started to turn everything around in their favor.