Facts about Lionel Messi
Messi is one of the greatest forwards in soccer who plays for the Argentina national team and Spanish club FC Barcelona. In 2009, he was nominated for FIFA World Player of the Year and Ballon d'Or when he was just 21, and received his first Ballon d'Or along with FIFA Player of the Year on the same year. Messi is the only player to be bestowed with four "Ballon d'Or" in football history. He was also the first to win three European Golden Shoe awards. He achieved three UEFA Champions Leagues, two UEFA Super Cups, six Supercopas de España, six La Ligas and many more for his club Barcelona. He also holds the record of the most hat-tricks scored in a competition. Messi is also the only player to score five goals in a single match in Champions League. He sets the record for being the top scorer in four consecutive Champions League season. The achievements are endless, so is his popularity. And here is the list of 10 Unknown Facts about Lionel Messi.
10 Unknown Facts about Lionel Messi
1. He had growth hormone deficiency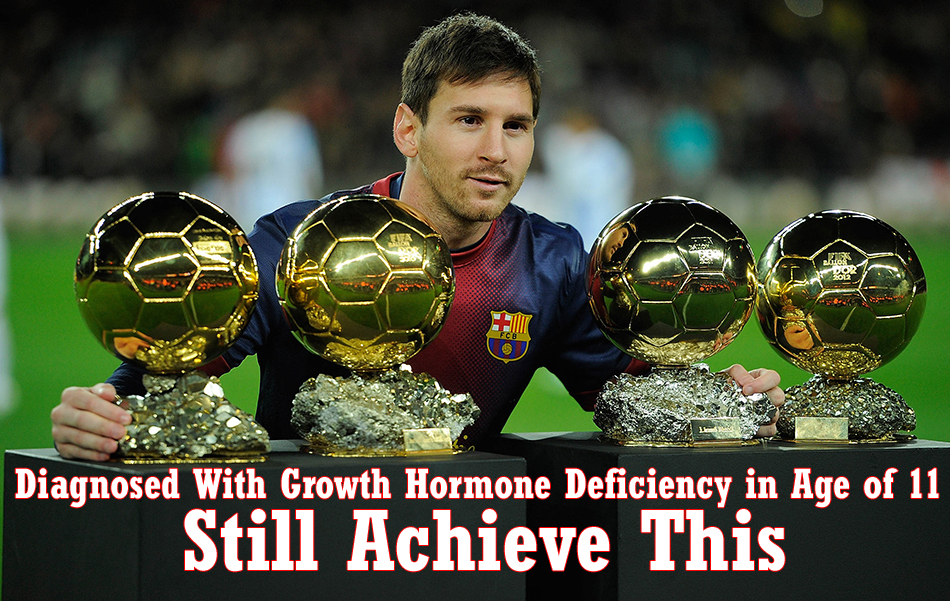 Messi was diagnosed with Growth Hormone Deficiency, which restricted his growth when he was just 11. Along with the height problem, he also suffered lower immunity and poor vision due to this deficiency. The only treatment was injecting human growth hormone externally. According to Messi, "I had to start a treatment to help me to grow. Every night I had to stick a needle into my legs, night after night after night, every day of the week, and this over a period of three years." His first club, River Plate, didn't want to pay for his hormonal treatment which was costly, around $1500 each month. The former coach of Newell who also became the technical staff at Barcelona, Adrian Coria said "Perhaps we weren't aware of it then."
2. His first contract was signed on a tissue paper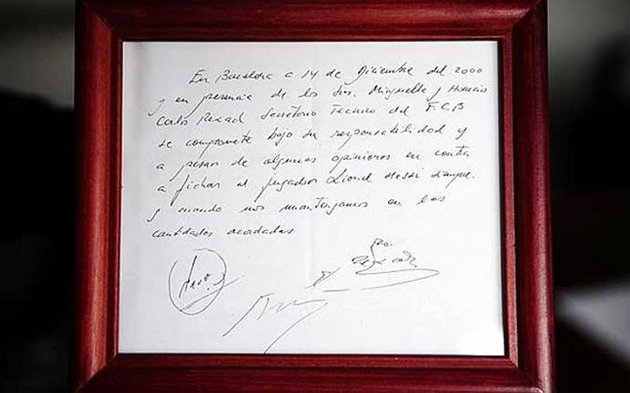 CarlesRexach, Barcelona's technical secretary, held a meeting with 13 year old Messi on Dec. 14, 2000, at the Pompeia Tennis Club to determine the contract of this Argentinean. Carles was so impressed by young Messi, who came to the meeting with his father, that he wanted to sign him right that time. The entire technical team rushed to manage a contract paper, but the nearest available piece of paper was a napkin. Messi signed his first contract with Barca on that napkin, which reads "In Barcelona, on the 14th of December of 2000 and in the presence of JosepMinguella and HoracioGaggioli, CarlesRexach, FCB technical secretary, it commits under his responsibility and despite some views against it to sign the player Lionel Messi, as long as we remain within the amounts agreed upon."
3. He is a Foodie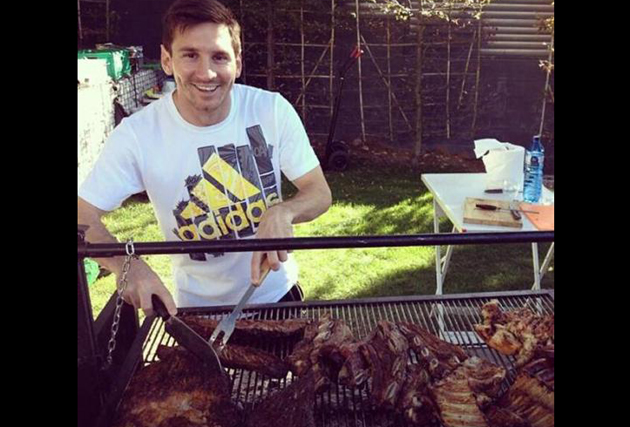 He is a big time food lover from his childhood. His favorite dish was MilanesaNapolitana, an Argentinian delicacy made with fried beef, ham, chopped tomatoes, cheese, onions and a variety of spices. Messi's mother Celia stated in Luca Caoili's book 'Messi', "Lionel has simple gastronomic tastes: schnitzel, but not made with ham or horsemeat; chicken with a sauce made of pepper, onions, tomatoes and oregano. He doesn't care much for elaborate dishes." He continued his unbalanced diet even in his initial days at Barcelona. After Guardiola became Barcelona's manager, he noticed Messi's food habit and recruited a physiotherapy staff to take care of it. Guardiola also removed the coke vending machine from the center which was mostly occupied by Messi.
4. He was offered to play for Spain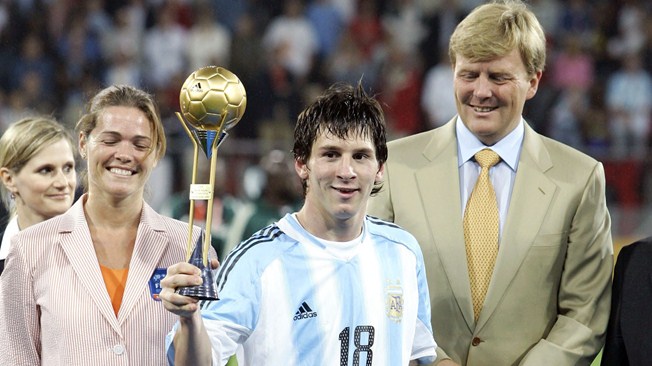 During his early Barca days in 2004, he was asked to play for the Spanish under 20 national team which he refused. Messi stated "I was asked informally if I wanted to play for Spain." After turning down this opportunity, he played for Argentina and led them to victory in the FIFA Youth Championship. Messi went on record to say, "I would have never played for Spain. I'm Argentinian and no one and nothing can change what I feel for the Argentinian colors." It was a true disappointment for the Spanish people as Graham Hunter, in his book, 'Barca – The making of the greatest team in the world', stated, "Just imagine it for a second – Messi up front for this Spain team. He'd have been more appreciated, he'd have won more trophies, he'd have been playing with club-mates and friends and he'd have been far from the first Argentinian to jump ship to La Roja."
5. His debut lasted 44 seconds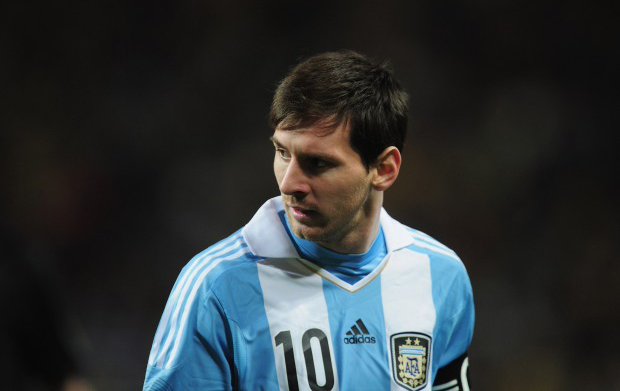 Messi debuted for the Argentinian national team on August 2005 against Hungary when he was just 18 years old. He came to the ground as a substitute for Lisandro Lopez in the 65th minute of the match. He was sent off just 44 second later by a red card from referee Markus Merk for elbowing Hungarian defender VilmosVanczak. Vilmos also got a yellow card for pulling Messi's jersey on that same occasion. After Argentina won the match with 2-1, Messi stated "It wasn't the way I dreamed it would be."  Remembering this match, Nicky Salapu said "Lionel Messi is sitting in the corner of the Argentina dressing room in the FerencPuskas Stadium. His head is in his hands, tears are in his eyes. It is not supposed to end like this."
6. His Heritage Is Italian
His family stayed in the Italian city of Ancona long time back. Later, his ancestor Angelo Messi immigrated to Argentina in 1883 and made Argentina their permanent address. Another theory also suggests that, Messi's ancestral home was at Recanati, a small town in the Province of Macerata in the east of the Marche region in Italy. Messi himself also said in an interview with MUTV that most of his family actually belongs to English ancestry. His father belongs to an Italian origin and happens to be the only one different from the ancestors. However, his mother was Lebanese.
7. He is the UNICEF Goodwill Ambassador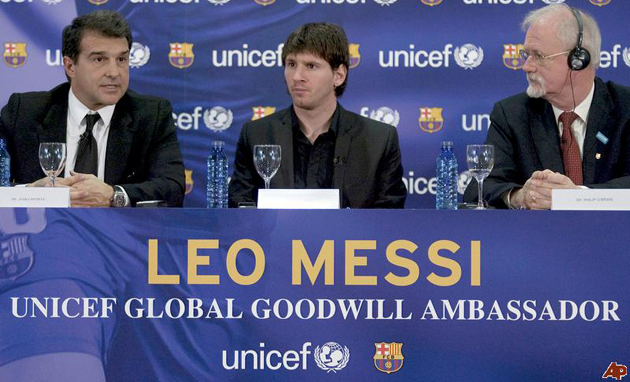 In March 2010, Messi was appointed as UNICEF Goodwill Ambassador. On that occasion, Director of Private Fundraising and Partnerships Philip O´Brien said "We are very proud and very excited to welcome you to the UNICEF family." After being the ambassador, Messi visited Argentina, Haiti and Costa Rica to raise awareness and support for UNICEF's work. To save the lives of thousands of dying children every year due to nutrition malfunction, he made an urgent plea in December 2012. He said "We all can help to stop child deaths from preventable causes, they don't have to die, but they do." Leo Messi also celebrated his son's first birthday with UNICEF.
8. His philanthropy works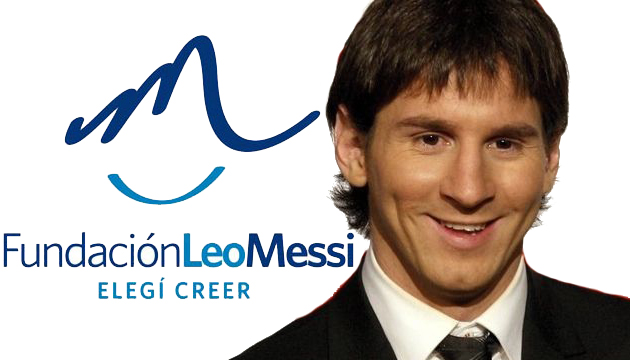 In the year 2007, Messi established the Leo Messi Foundation which works for unhealthy children and funds them for their treatment and food expenses. Lionel Messi donated $812,000 for a child hospital re-establishment in his hometown of Rosario, Argentina. The money was mainly donated for the modification of the Victor J Vilela Children's Hospital's child oncology unit. He also donated $130,000 to the children of Syria on August 2013. According to the Spanish newspaper "Sport," Messi earned €300,000 for the North American tour with his club Barca. He decided to donate one-third of his earning to the innocent child victims of the ongoing civil war in Syria.
9.  He won 3 European Golden Shoe
The European Golden shoe award is given to the top scorer in European league. Messi sets his record as one of the greatest players in European league by achieving the European Golden Shoe thrice. Messi and Cristiano Ronaldo are the only players to have won the European Golden Shoe three times where Messi is the only Non-European to do so. He is also the only player to achieve this reward in two consecutive years, 2011–2012 and 2012–2013. His first European Golden Shoe came in 2009-2010 season when he scored 34 goals in European League. He scored 50 goals and won the Golden Shoe again in 20112-2012 season. His last Golden shoe came when he scored 46 goals in La Liga. His club, Barcelona also won the league by beating Real Madrid on final in the following season.
10.  His son is already signed by the Newell's Old Boys supporters club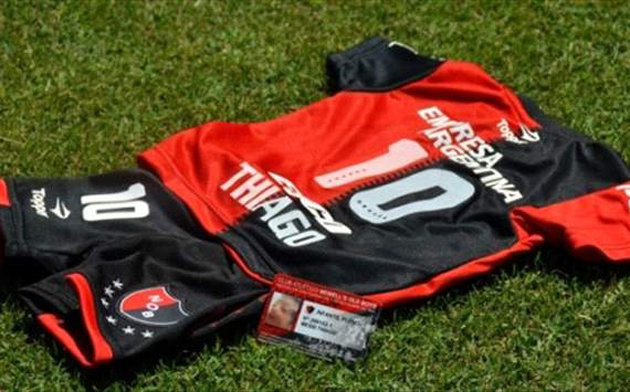 His son, Thiago was born on 2nd November, 2012. Just after his son could see the first light on earth, Thiago became a prime target for many different clubs. Messi's first club Newell's Old Boys was first in line and achieved the height when they signed junior Messi just 72 hours after he was born. Messi's father, Jeorge, negotiated the contract for his grandson Thiago with Newell's Old Boys. The club officials traveled to Europe and completed the documentation with their newest and youngest member on 5th November, 2012. A replica kit of Thiago's size was also given to the new-born, along with a small version of No.10 "Thiago" Jersey of the club.
Messi, along with his football fame, is also a huge sensation for media. He is the second highest paid soccer player in the world and also the second most marketable athlete after Neymar Jr. One interesting fact is that, he is one of the shortest forward in football history with just a 1.69 meters height.