Neymar HD Wallpapers 2015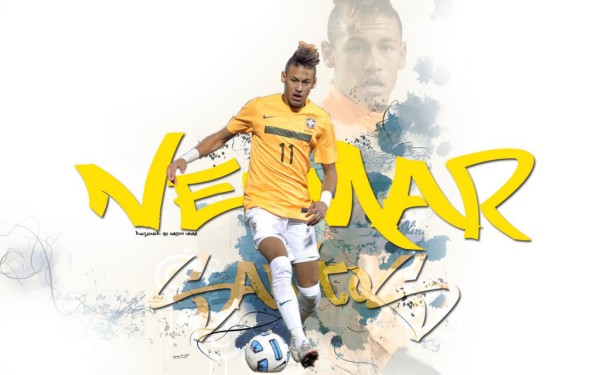 Neymar da Silva Santos Júnior also known as just Neymar or Neymar Jr. is the current captain for the Brazilian national team and also plays for Spanish club FC Barcelona as a forward or winger. Due to his amazing acceleration, dribbling skills, finishing and ball controlling ability with both of his feet, he is widely regarded by many as one of the best young soccer players. He is often compared with former Brazilian forward Pelé due to his aggressive playing style and ball control by many fans, media and former players. Brazilian legend Pelé once stated his as "an excellent player". Other famous Brazilian sports stars such as Ronaldinho once recorded that "he will be the best in the world".
You May Also Like: Neymar Hairstyles HD Pics 2015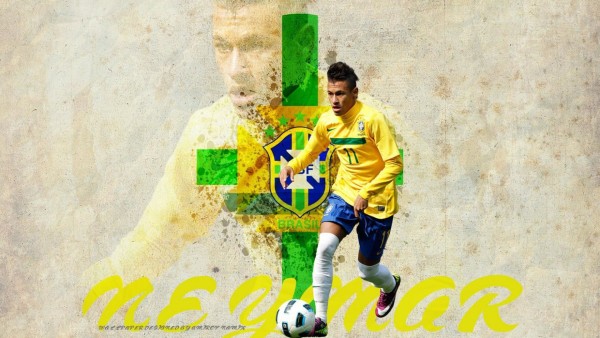 Neymar Jr. was born in Mogi das Cruzes, São Paulo on 5th February 1992. He was raised by Neymar da Silva, Sr., his father and Nadine Santos, his mother. Neymar Sr. is also a former footballer from which Neymar Jr. inherited his name from. His father eventually became his son's mentor and advisor as Neymar's talents began to shine. Neymar Jr. once stated about his father, "My father has been by my side since I was little. He takes care of things, my finances and my family." He loved playing futsal during his childhood and combined his love of futsal with street football while growing up. Neymar began playing for youth side of Portuguesa Santista and moved to São Vicente with his family in 2003.
You May Also Like: 10 Interesting facts about Neymar
Neymar then joined the famous Brazilian club Santos FC after his family moved to Santos in 2003. Neymar's family bought a house next to the Vila Belmiro after his success as a young player and starts of decent income. At the age of just 15, Neymar was earning 10,000 reais per month and at the age of just 16 he started to earn 125,000 reais per month. At the age of 17, he signed a full professional contract and upgraded to the Santos first team. He also started receiving sponsorships contracts during this time. While practicing in the youth academy, he met and became good friends with Paulo Henrique Ganso. At the age of 14, Neymar travelled to Spain to join the Real Madrid youth team when Real Madrid had stars like Ronaldo, Zinedine Zidane, David Beckham, Roberto Carlos and Robinho.
You May Also Like: Top 10 Richest Soccer Players 2015
Neymar made his professional debut on 7 March 2009 at the age of 17. He made a short appearance in a 2–1 win against Oeste as a substitute for last thirty minutes. In the following week, Neymar scored his first professional goal against Mogi Mirim for Santos. Months later on 11 April 2009, Neymar scored the decisive goal in a 2–1 win against Palmeiras at the 2009 Campeonato Paulista semi-final first leg. In his first season as a professional player, he scored 14 goals in 48 games. He proved himself as one of the top prospect while playing for Santos. In an 8–1 win Santos against Guarani in the qualifying stages of the Brazilian Cup, he scored five goals for Santos.
You May Also Like: Highest Paid Soccer Players 2015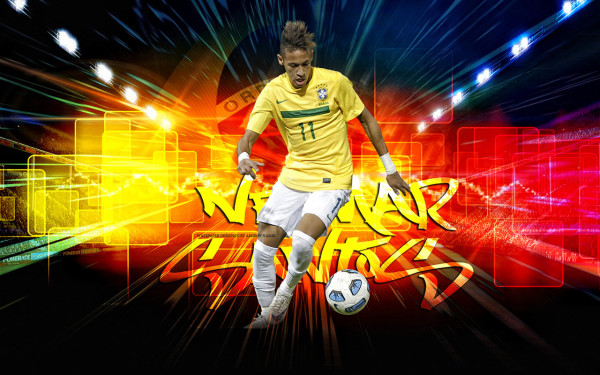 On 24 May 2013, Santos announced that they had received two offers regarding Neymar's transfer. Neymar announced the following day on 27 May 2013 that he would sign with FC Barcelona. He also declared that he will join the team after playing in the 2013 Confederations Cup. Neymar was signed a five-year deal for an undisclosed amount. On 3 June 2013, after he passes medical tests, Neymar was unveiled by Barcelona. He signed a contract which would keep him at the club till June 2018 with the Spanish team. At the Camp Nou he was presented in front of 56,500 fans. Vice-president of the club Josep Maria Bartomeu declared that his transfer fee was €87.2 million and his release clause was set at €190 million.
You May Also Like: Top 10 Hottest Soccer Players 2015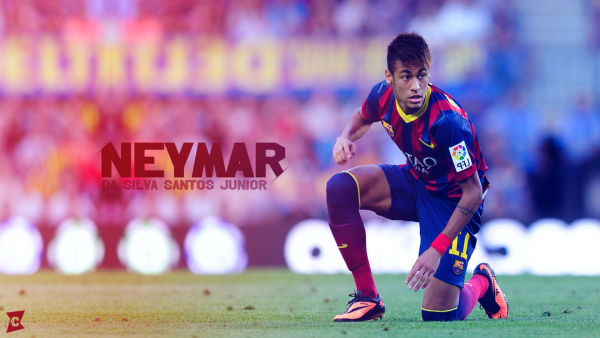 On July 30 2013, Neymar's unofficial debut happened when he appeared as a substitute in a pre-season friendly match against Lechia Gdańsk. His first goal contributed to a 7–1 win for the club against Thailand XI on August 7, 2013. His official competitive debut was for Barcelona as a 63rd minute substitute against Levante UD in the opening game of the La liga 2013–14, which led to a 7–0 win. His first competitive goal was scored on 21 August against Atlético Madrid during the first leg of the Supercopa de España 2013. Neymar debuted in the UEFA Champions League, and Barça defeated AFC Ajax 4–0 in their opening match of the tournament in the 2013-14 season, on September 18. Neymar's first goal in La Liga was against of Real Sociedad at Camp Nou on September 24.
You May Also Like: Top 10 Most Handsome Athletes 2015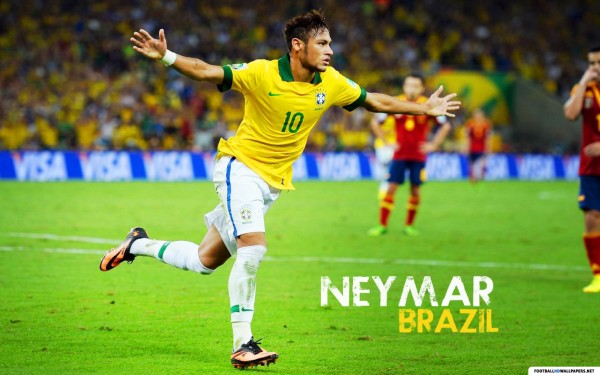 On June 2, 2014, Neymar became a member of Team Brazil in the 2014 FIFA World Cup. His 50th international appearance for the Brazilian team was on June 12 2014 in the opening match of the tournament against Croatia in São Paulo. In the 26th minute of the very first match, Neymar received a yellow card for elbowing Croatian midfielder Luka Modrić. He was kneed in the back by Juan Camilo Zúñiga when challenging for the ball in the quarter-final defeat of Colombia, and had to be removed from the field on a stretcher. Neymar was diagnosed with a fractured vertebra in his spine in a hospital scan and had to miss the rest of the World Cup.
You May Also Like: Most Handsome Soccer Players 2015
In 2010, he secured the third place, and in 2011, when he was just 19, he won the South American Footballer of the Year award. He also received the award in 2012. Neymar received his nomination for the FIFA Ballon d'Or for the first time in 2011, and placed 10th on that occasion. He also got nominated for the FIFA Puskás Award and won it for Goal of the Year 2011. Neymar was voted Best Young Player of the Campeonato Paulista in 2009, and the best player as Santos won the 2010 Campeonato Paulista. He bagged the position of the top scorer in the Copa do Brasil 2010 with 11 goals. On July 11 2014, Neymar found a place on the 10-man shortlist for FIFA's Golden Ball award. He was awarded the Bronze Boot as the tournament's third top goal scorer, inducted in the World Cup All Star XI.
You May Also Like: Hottest Female Soccer Players 2015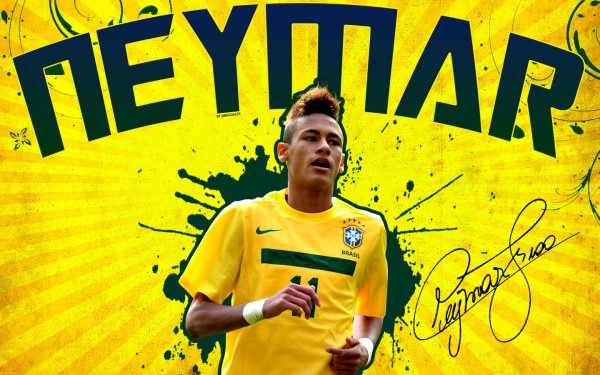 Neymar identifies as a true Christian, and is true to his faith. He once said, "Life only makes sense when our highest ideal is to serve Christ!" He is known to tithe equivalent to 10% of his income to the church. Neymar admits that contemporary Brazilian soccer legend Kaká is his religious role model. In August 2011, at the age of 19, Neymar became a father to a baby boy. The child's mother is Carolina Dantas, whom Neymar is not in a relationship with. His son, David Lucca, was born in São Paulo. When talking about his son, he said, "I cried when I learned that I would be his father. At first, I felt fear. Then joy. It is a new responsibility and I am now enjoying it." He once adorably described his son as a "2.8 kilograms of pure happiness".
You May Also Like: Top 10 Most Beautiful Athletes 2015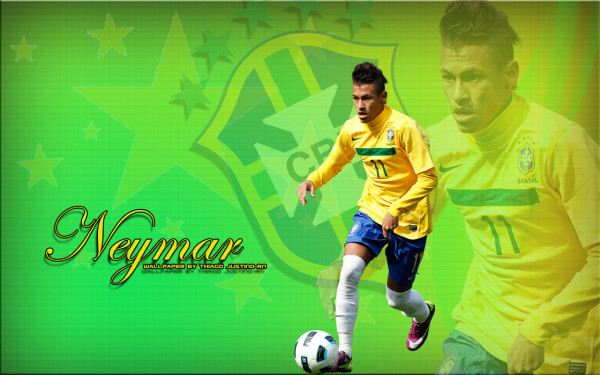 Neymar appeared in a 2014 advert of Beats, recently along with other international football stars, such as Thierry Henry and Luis Suárez. The ad was based on the theme, 'The Game Before The Game,' depicting the pre-game ritual of the players of listening to music. Back in March 2011, Neymar entered an 11-year contract with American sportswear company Nike. At the same time, he was also signed with Panasonic for a two year contract, for US $2.4 million. Neymar is also in many other sponsorship deals with companies such as Volkswagen, Tenys Pé Baruel, Lupo, Ambev, Claro, Unilever and Santander, and has successfully made a total of approximately €20 million per year from his sponsorship deals. SportsPro named him the most marketable athlete in the world on 8 May 2013.
At this young age, Neymar has achieved great things in his career and life, and has enthralled the world with his power-packed performances, as well as great skill. He has presented the viewers with some great moments in soccer, and it is expected that he will continue to do so for a much longer time. Also noted for his charming ways, Neymar is has won over millions of hearts all over the globe.
Related Posts, You May Love To Read: