10 Greatest Trades in NBA History
The National Basketball Association, or NBA as we normally know it, it is one of the most viewed sport leagues in the world and the main event of professional basketball worldwide. The NBA seasons spans from October to June, in the meantime, 30 teams play each other to be crowned as the Champions. Competitive teams are made through drafts and trades. A good trade can become the key of a champion team or a dynasty. Here it is our list of the 10 greatest trades in NBA history.
10 Greatest Trades in NBA History
10.
Dallas Mavericks

gets Dirk Nowitzki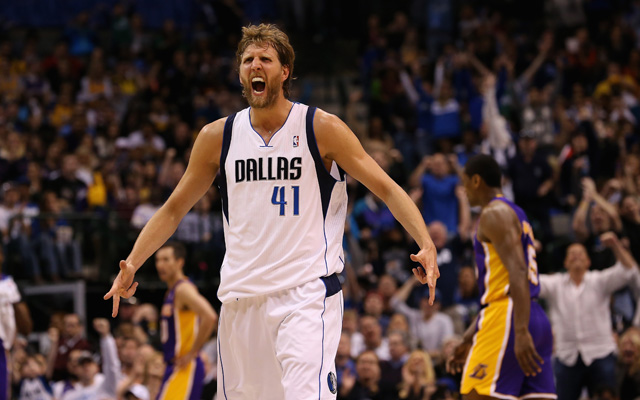 Arguably the best foreign player in NBA history, German power forward Nowitzki has played his entire 17-season career with the Dallas Mavericks. As a member of the Mavs, he has played 13 All Star Games; he won the MVP award in 2007 and the NBA Finals MVP award in 2011. To this point, he has scored 28,119 points with 3,282 assists and 10,051 rebounds and he is undoubtedly the franchise player of his team. That is why we rank him 10th in our list of the 10 Greatest Trades in NBA History. Nowitzki was selected by the Bucks in the 1998 NBA Draft (9th pick overall). The Mavericks acquired Nowitzki and Pat Garrity (19th pick) in exchange for Robert Taylor (6th pick), and later traded Garrity to the Suns for Steve Nash. In the meantime, Taylor's NBA career lasted only 6 years. We know the rest.
♦ You May Also Like ⇒ Highest Paid NBA Players of 2015
9.
Boston Celtics

gets Kevin Garnett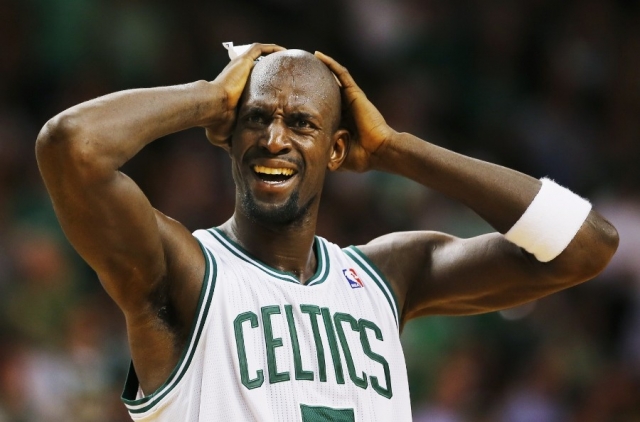 After 12 years of being the face of the Minnesota Timberwolves, Garnett was sent to the Boston Celtics on July 31, 2007 in exchange for Al Jefferson, Ryan Gomes, Sebastian Telfair, Gerald Green, Theo Ratliff, cash and two draft picks. The deal constitutes the largest number of players traded for a single player in the NBA history. He made the 9th spot in our list of the 10 Greatest Trades in NBA History for what it achieved later with one of the league's most iconic franchises. Gernett played with Boston from 2007 to 2013. With them, he played 5 All Star Games, he won the 2008 NBA Defensive Player of the Year, and he scored 6,233 points with 1,078 assists and 3,301 rebounds and most importantly, he was a main piece in the team that won the NBA pennant in 2008, alongside Paul Pierce and Ray Allen, the "Big Three". After a brief stint with New Jersey, since this season he's back in Minnesota.
♦ You May Also Like ⇒ 10 Athletes who served in Military during Pro Career
8.
Miami Heat

gets Shaquille O'Neal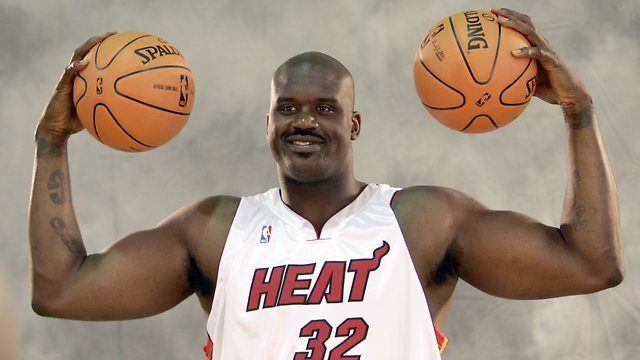 Shaq is undoubtedly, one of the best centers in basketball history. After being part of the dynasty of Lakers in the early 2000's, he was traded to the Miami Heat on July 14, 2004 in exchange for Lamar Odom, Caron Butler, Brian Grant and one draft pick. At his arrive at Miami, Shaq promised he would bring a championship to the team. His promise came true in 2006 when the Miami Heat won their first championship trophy, although Shaq was not the best player (Dwyane Wade was). O'Neil played with Miami until 2008 and he scored 4,010 points with 437 assists and 1,856 rebounds and played three All Star Games. At the moment of his trade to Miami, he had won three NBA Finals MVP awards in a row and was the main piece of the Lakers that dominated the league in the previous years, and later he won one more championship with his new team, ranking 8th in our list of the 10 Greatest Trades in NBA history.
♦ You May Also Like ⇒ 10 Athletes with Other Professions
7.
Miami Heat

gets LeBron James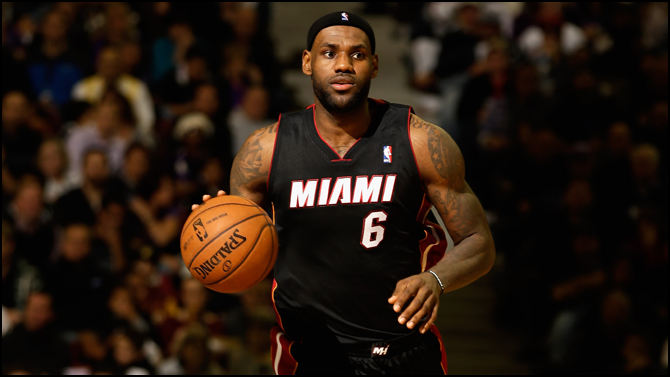 He's back to Cleveland, so we think the city has forgiven him since the decision. What most people think (or think to remember) is that James arrived to Miami as a free agency sign but it was actually a sign-and-trade deal between the Cavs and the Heat in exchange for future picks. After failing to win a Championship with the Cavaliers, James helped the Heat to win two NBA Championship as part of one the greatest trios in NBA history, composed of James, Chris Bosch and Dwayne Wade and that is why we picked it as 7th in our list of the 10 Greatest Trades in NBA history.  With Miami, James won also two NBA Finals MVP awards, played in three All Star Games and led the league in field goals with 758 in 2010-2011 and 765 in 2012-13 season, in two-pointers with 567 in 2011-12 and 662 in 2012-13. In four years with Miami he scored 7919 points with 1,980 assists and 2,225 rebounds.
♦ You May Also Like ⇒ 10 Athletes who are also Musicians
6.
Los Angeles Lakers

gets Kobe Bryant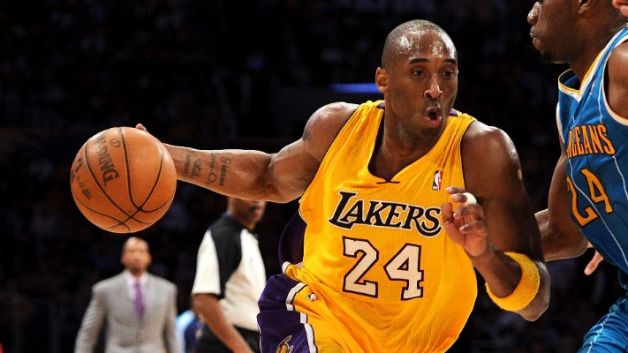 Kobe Bryant is probably the best player of his generation; he is undoubtedly one of the most popular and admired players of recent years and a winner: 5 NBA Championships. He has played 19 seasons in NBA, all of them with Los Angeles Lakers. In that span he has played 17 All Star Games, one MVP award, two NBA Finals MVP awards, led the league in games played three times, in field goals three times, in two-pointers three times, two times in free throws and four times in points. He has scored 32,482 points (3rd all-time), 8,146 free throws (3rd all time) and 11,321 field goals (7th all-time). An icon of the sport. What most people do not know is that Kobe arrived to Los Angeles through a trade. He was selected by the Charlotte Hornets in the 1996 draft as a 13th overall pick and later was traded to the Lakers, as agreed before the draft took place. Los Angeles didn't tell the Hornets whom to select until 5 minutes before the draft. For what it represented later for the Lakers, he ranks 6th in our list of the 10 Greatest Trades in NBA history.
♦ You May Also Like ⇒ Basketball Players Hall of Fame 2015
5.
Chicago Bulls

gets Scottie Pip-pen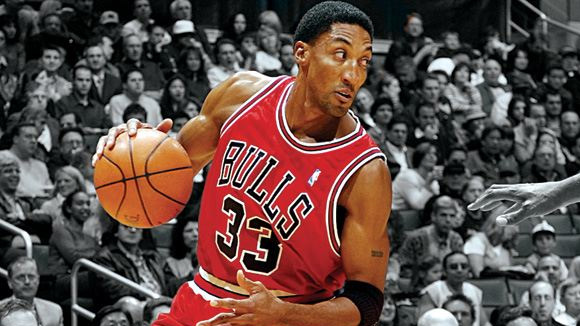 The Bulls of the 90's is, without any doubt, the most remembered team in the NBA history for their success, and much of this is due to Michael Jordan, but he did not win those Championships alone, he had a team and that team began with Scottie Pippen. In the 1987 NBA Draft, Pippen was selected by the Seattle Supersonics as the 5th overall pick and was sent later to the Bulls for Olden Polynice. Pippen later became one of the best defensive players of the league (8 times in a row selected for the NBA Defensive Team and the 1995 led in steals) and also a versatile scorer. He won six NBA Championships with the Bulls and played in 7 All Star Games. He ranks 5th in our list of the 10 Greatest Trades in NBA history since he seemed to be the missing piece in a Championships winner machine led by Michael Jordan. In twelve seasons with the Bulls he scored 15,123 points with 4,494 assists, 1,792 steals and 2,401 turnovers.
♦ You May Also Like ⇒ 10 Most Embarrassing Records in Sports
4.
Los Angeles Lakers

gets Wilt Chamberlain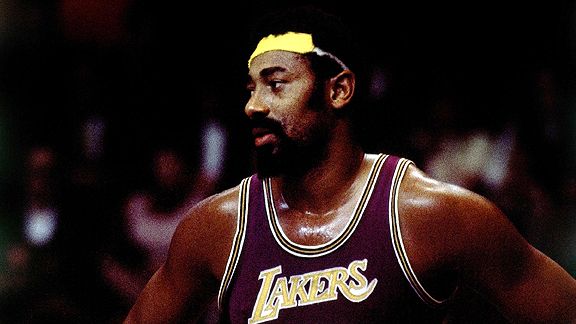 If statistics were the only indicator to choose the basketball best player of all-time, Chamberlain would probably win that recognition. Holder of numerous records and achievements, Chamberlain is an iconic figure in NBA history. It was not different back at the end of the 67-68 season when he won his fourth MVP award with the Philadelphia 76ers and he was traded to los Angeles Lakers in exchange of Darral Imhoff, Jerry Chambers and Archie Clark, marking the first time a MVP winner would be traded the following season. The trade remains as one of the most lopsided in the history of the league and ranks 4th in our list of the 10 greatest trades in NBA History. With the Lakers, he won the 1972 Championship, the NBA Finals MVP award that year and played four All Star Games, two times selected for the NBA Defensive Team and led the league in rebounds three times. He scored 5,985 points during his tenure with Los Angeles plus 1,461 assists and 6,524 rebounds.
♦ You May Also Like ⇒ 10 Dishonest Players who Pay Huge Compensations
3.
Boston Celtics

gets Robert Parish and Kevin McHale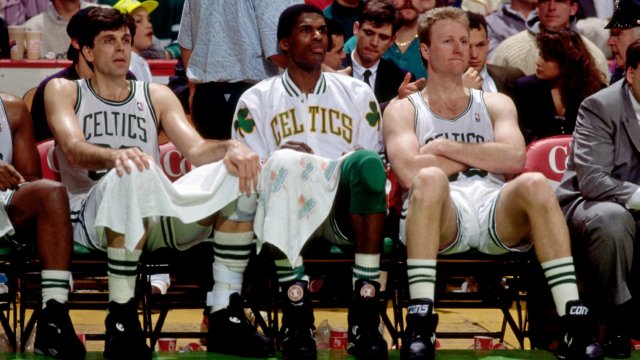 In 1980 the Golden State Warriors made a deal with the Boston Celtics: they sent Robert Parish (their 1st round pick in the 1976 draft) and their 3rd pick of the 1980 NBA draft in exchange for Boston's 1st and 13th picks of the same draft. With their 1st pick, Golden State took Joe Barry Carroll and Rickey Brown with their 13th, meanwhile Boston took Kevin McHale as the 3rd overall selection. The trade ended up forming one of the NBA greatest dynasties as Parish and McHale, alongside Larry Bird, led the Celtics to three championships: 1981, 1984 and 1986. Parish played 14 seasons with Boston with whom he earned stardom, became one of the greatest centers of all time and played 9 All Star Games. During his tenure at Boston, he accumulated 18,245 points with 1,679 assists and 11,051 rebounds. Kevin McHale, for the other hand, came out of the bench at the beginning of his career, winning the NBA Sixth Man of the Year Award twice; McHale played thirteen seasons in his career –all with Boston- and totalized 17,335 points, 1,670 assists and 7,122 rebounds. The trade that formed the NBA Greatest frontline in history ranks third in our list of the 10 Greatest Trades in NBA history.
♦ You May Also Like ⇒ Top 10 Players with Premature End of Career
2.
Los Angeles Lakers

get Kareem Abdul-Jabbar
Ferdinand Lewis Alcindor Jr., better known as Kareem Abdul-Jabbar, is one of the greatest NBA players of all time. He's the all-time top scorer in the league with 38,387 points; his 17,440 rebounds rank third as well as his 3,189 blocks. He was Michael Jordan before Michael Jordan came to scene as he won 6 NBA Championships and the same number of MVP awards. Due to the historical impact of his, the trade that sent him to the Lakers from the Bucks in 1975 ranks second in our list of the 10 Greatest Trades in NBA History. Jabbar arrived to the Lakers with Walt Wesley in exchange of Elmore Smith, Brian Winters, Dave Meyers and Junior Bridgeman. In his first year with the Lakers he set the all-time record for most defensive rebounds with 1,111 and he became the last player to have 4,000 PRA (Points + Rebounds + Assists) in a year and won his 4th MVP award. Overall with the Lakers he won 5 NBA Championships, 3 MVP Awards, played 13 All Star Games, led the league in blocks two times, one time in rebounds and his uniform number 33 was retired. With the Lakers he scored 24,176 points (63% out of his total), 3,652 assists (64%), 10,279 rebounds (59%) and 2,694 blocks (84%).
♦ You May Also Like ⇒ 10 Most Famous Basketball Shoes of All Time
1.
Boston Celtics

gets Bill Russell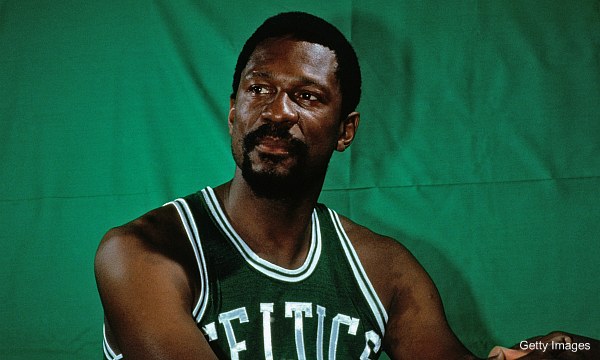 Bill Russell is an icon in basketball and one of the earliest. He made himself a legend with the Boston Celtics, a team with whom he played his entire 13 season career, winning 11 NBA Championships, 5 MVP Awards and 12 selections for the All Star Game. He was the first player to average more than 20 rebounds per game, he feat he accomplished 10 times. He's second all-time in rebounds with 21,620 and led that department four times. He was definitely a better defensive player than offensive, as in his career he averaged only 15.1 points per game, had a .440 career field goal percentage and a 3.3 free throws per game and a success rate of .561, but he averaged 22.5 rebounds per game (second behind Chamberlain). The Boston Celtics acquired Russell through a trade and for his historical significance and sporting impact; it ranks first in our list of the 10 Greatest Trades in NBA History. Russell was originally picked up by the Saint Louis Hawks in the 1956 NBA Draft, but they could not afford his contract and traded him to Boston (that were already interested in Russell) in exchange for Ed Macauley, Boston's star at the time and who was willing to be sent to Saint Louis. Boston also sent Cliff Hagan and everybody happy.
♦ You May Also Like ⇒ Top 10 Highest Paid Basketball Players 2015
There are more trades that could have made the cut, we did not go for the most lopsided or shocking but for those that had the greater impact in the history of basketball best league in the world.