One Hit Wonders of Sports
Every once in a while, we get to watch a historical match in a sport, where the day is saved by a player who descends like an angel and, with one hit, one, goal, or one shot, changes the whole game. Such a player might be an underdog, but, on his special day, he breaks all stereotypes associated with his name, and shows excellent form. It often happens that even after such a sudden display of great skill and technique, the player may never be found to play such a great match again. Such players, the one hit wonders, are there in almost every sport. Let us look at the Top 10 One Hit Wonders of Sports.
You May Also Like: Top 10 Athletes with Star Parents
Top 10 One Hit Wonders of Sports
Daniel Gibson
Daniel Hiram Gibson, fondly known as Booby or Boobie, is a basketball player who is seen playingin the NBA playing for the Cleveland Cavaliers. His professional career began in 2006. He is quite well-known for the contribution he made to his team during the playoff run in 2007. In the same year, the Cavaliers succeeded in breaking past the Detroit Pistons, and made it to the finals of the NBA. In Game 6 of the finals of Eastern Conference against Detroit, Gibson managed to score 19 coming in the fourth quarter. However, so far, this seems to have been the only highlight of his career since then. In fact, in the recent history of basketball, Gibson has proven himself to be quite a one-hit wonder, though he still has some chance to shine.
You May Also Like: Top 10 Physically Disabled Athletes in Sports
Iva Majoli
In the 1997 French Open, former tennis player from Croatia, Iva Majoli Marić, appeared for times straight in the quarterfinals, and she gained a surprise French Open title in that run. In an upset match against the then world no. 1, Martina Hingis, Majoli snatched up her singles title. She also defeated fifh seed Lindsay Davenport in the fourth round. These apart, she has no other record of beating any other top ranked player. After the French Open win, she was seen in the Wimbledon quarterfinals, and also reached the quarters of the French Open in the following year, but, didn't display any memorable match. This being her last appearance in the advanced levels of the Grand Slam, Majoli retired in June, 2004.
You May Also Like:  10 Hottest Female Tennis Players
Oleg Salenko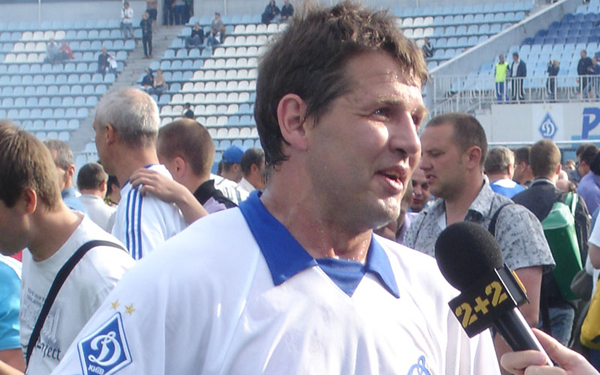 Oleg Anatolyevich Salenko is a former soccer player from Russia who played as a striker in the national team. His career began in 1986. He went into the FIFA World Cup in the year 1994, despite having never scored a single international goal. Prior to that year, he had a solitary cap for Russia for his name. In the most striking tournament of his life, he began his journey of goals with his first one against Sweden. Then, he scored five goals past Cameroon whom Russia defeated by 6-1, a record in the group stage of the tournament. Russia couldnt progress past the groups. However, Salenko's astonishing performance won him the Golden Boot. Shockingly, Russia never picked him again in his career, which lasted till 2000.
You May Also Like:  10 Hottest Female Sports Newscasters in the World
David Tyree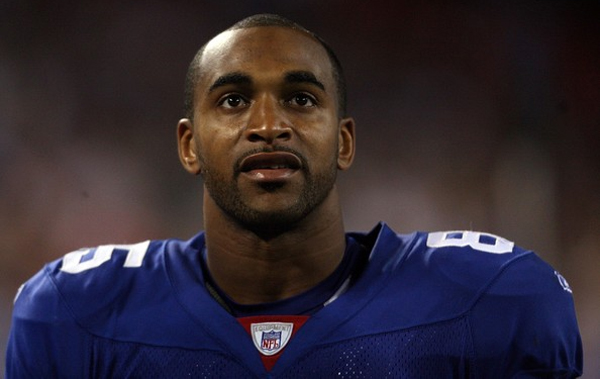 David Mikel Tyree is a former American footballer who played as a wide receiver in the NFL for seven seasons. He is known for miraculous helmet catch in the final drive of Super Bowl XLII of the New York Giants. He made a memorable moment in the history of Super Bowl as, in the waning moments of the game, when the Giants required to convert a first down to have a shot at beating the opponents, Eli Manning dropped back and broke a few tackles, and then tossed the ball to Tyree who caught it, and kept the drive alive, as his team won 17-14. Despite his shining moment, Tyree never managed to shine through again. He is primarily remembered for the Helmet Catch. He retired in 2010 with 650 receiving yards and four touchdowns.
You May Also Like:  Top 10 Most Popular Sports in the World
Tom Cheney
Thomas Edgar Cheney was a baseball player who played in the MLB from 1957 and continued till 1966. Though not a very popular player, Cheney, a right-handed pitcher, has his name in the history of baseball for his record in the major league for an amazing 21 strikeouts in a single game. The most sensational part of the story is that he did it all within a matter of just 16 innings. In the 1962 match against Baltimore Orioles, when he played for Washington Senators, Cheney pitched all 16 seasons, throwing an unbelievable 228 pitches. Washington Senators won 2-1. However, Cheney's arm didn't help him give any more such performance. He managed to throw only 136.1 innings in the following season, and dropped further to 48.2 in 1964.
You May Also Like:  Top 10 Spots for Adventure Sports
Richard Dumas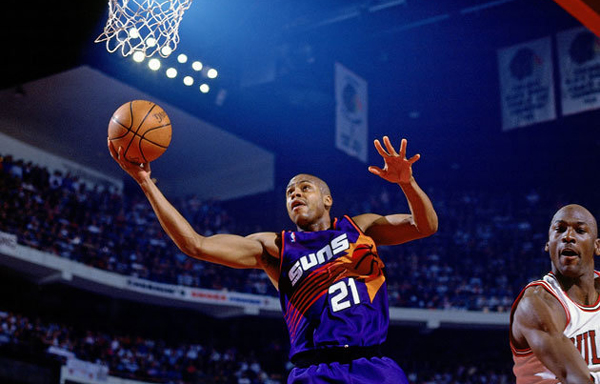 Richard Wayne Dumas is a retired basketball player who was associated with the NBA, and had a professional career from 1990 to 2003. He was considered one of the most promising players playing for the Phoenix Suns, back in the early 90s. His most memorable season was in 1993, when he helped his team make it to the finals of the NBA. He had an average of 15.8 ppg and 4.6 rpg. His career best play was when he reached the score of 25 points in the 5th game of the 1993 NBA Finals, and he showed all the qualities in that season to become a great player. Unfortunately, that was his only success in the NBA, since in the following years, he was in the clasps of substance abuse, until by 1997, he was out of a roster spot.
You May Also Like:  Good Looking Hairstyles of Athletes
Thomas Johansson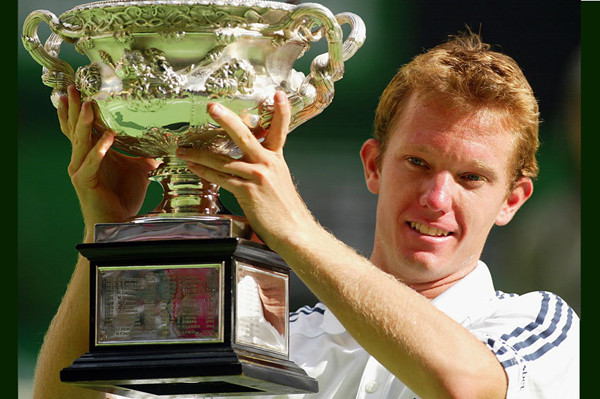 Karl Thomas Conny Johansson, former tennis player from Sweden, appeared in 46 Grand Slams, out of which he managed to advance past the fourth round only four times. His 2002 Australian Open championship was quite a surprise: he had never before gone past the third round in Melbourne out of his 13 appearances. Only in the US Open 1998 and 2000 had he managed to advance that far in the Grand Slam. In the 2002 Australian Open, the top six seeds had already been knocked out in the first few rounds, and Johansson faced only three of the ranked players, the most notable being Marat Safin. He was the silver medallist in the doubles. His run to the 2005 Wimbledon semi-final was his only other notable match in such an advanced level in his career. He declared his retirement in June, 2009.
You May Also Like:  Best Haircuts in Football World Cup
Totò Schillaci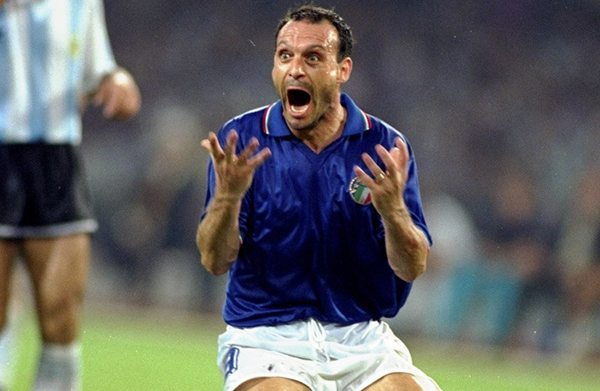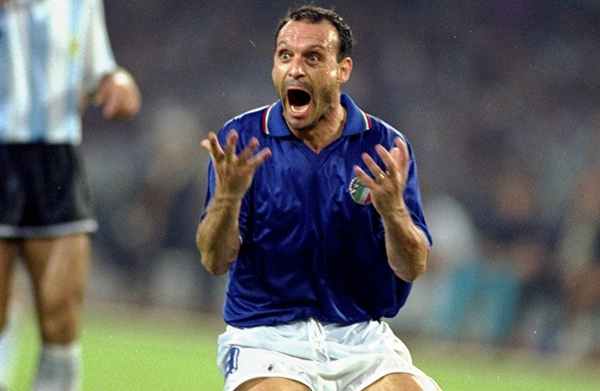 Salvadore Schillaci was more commonly and fondly known as Toto. This former Italian soccer player began his moderate football career in 1982. But, he is remembered as the surprise star of the World Cup Ilatia 1990. Though he started off in the tournament as a substitute player in the first match, he brought on quite a surprise with his 6 goals throughout World Cup, thus paving his way to the Golden Boot, as well as the Golden Ball beating LotharMatthäus and Diego Maradona. He had an Australian thoroughbred racehorse named after him. But, this was his 'one hit', and managed just seven goals for his country in his entire career. In four seasons of league football, he scored five-six goals in each whole campaign. He retired in 1997.
You May Also Like:   Top 10 Best Looking Female Athletes
Timmy Smith
Timothy LaRay Smith is a former American football player who played as the running back in NFL. He had a short career of three years in the NFL, which started in the year 1987. He is best remembered for his memorable rushing record in the Super Bowl XXII in 1988, as he gained 204 yards, and scored two touchdowns. He played for the Washington Redskins from 1987 to 1988, and in his first season as a rookie, his performance allowed his team to beat the Denver Broncos 42-10. Naturally, there were some great expectations placed upon him in the next season, as well. However, he let down his fans and team as his 'one hit' went straight to his head, and he began to lead a life of drug abuse. The injuries didn't help much, either, and he retired in 1990.
You May Also Like:  Top 10 Best Looking Male Athletes
John Paciorek
John Francis Paciorek is a former baseball player whose remarkable display of skill started and ended in 1963. To be more precise, he played just one match in his major-league career. After the expansion of the rosters in September, he started as the right fielder in the final game of the season for the Houston Colts .45s. He managed to go to the plates five times, and hit three singles and drew two walks, thus scoring four runs. He drove in all three runs of his team. He has a perfect career batting average, with an on-base percentage of 1.000. He also appeared in the pre-season exhibition game in 1964, but, his back injuries made him miss the season, after which he only played minor leagues. He is undoubtedly the exemplary one-hit wonder.
You May Also Like: 10 Most Handsome Soccer Players
Such one hit wonders may not be known in the history of sports as greatest players; they may not have made it to the best awards, but, their match-saving games are definitely remembered with fondness, and they are thanked by sports fans all over the world for presenting matches with some of the greatest surprises, setting the adrenaline gushing through the body with their unexpected miracles.